What comes to mind when you think of a dad? Maybe a role model, someone to talk sports with, or even just a supportive shoulder to cry on. Well, not all dads fit the build of your typical sitcom father figure. These ten terrifying dads committed true atrocities ... and paid the price. Dive into true crime books about malevolent fathers who were anything but family men.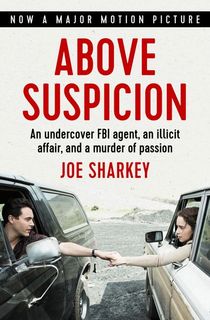 Above Suspicion
A rising star in the FBI, Mark Putnam received his first assignment in 1987, which took him to Pikeville, Kentucky. Soon, he was busting drug rings and bank robbers. But when an informant fell in love with him—and became pregnant with his child—he strangled her. Joe Sharkey's captivating true crime book tells the true crime story that inspired the upcoming film of the same name, starring Emilia Clarke and Jack Huston.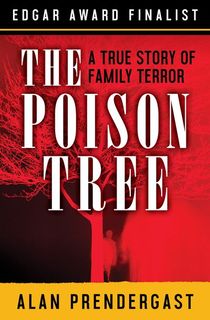 The Poison Tree
Richard Jahnke Sr. terrorized his family—physically, psychologically, and sexually abusing his wife and two children for years. One November night in 1982, Richard Jr. finally decided it was enough. With his sister ready with a rifle in the living room—just in case he missed—Richard waited for his father to come home, and then shot him as he exited his car. Alan Prendergast gives readers the full terrifying story of the crime and trial that had to determine whether this killing was self-defense or cold-blooded murder.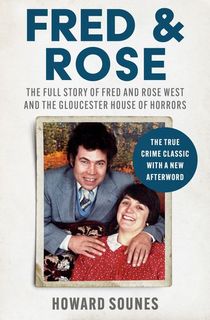 Fred & Rose
Fred and Rose West are an infamous as a killer couple—murdering numerous women in their Gloucester "House of Horrors." Tragically, their children weren't spared. Fred often sexually abused his daughters while Rose watched. In addition, the Wests committed several murders—burying the bodies of their victims in the backyard. Fred's horrifying crimes eventually led him to commit suicide while awaiting trial in prison, leaving Rose to be tried alone.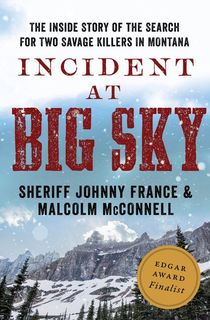 Incident at Big Sky
In 1984, while biathlete Kari Swenson was on a run near Big Sky Resort in Montana, a father and son kidnapped her at gunpoint—hoping to make Swenson the son's bride. But things turned messy when one of Kari's friends, Alan Goldstein, found them, and Don Nichols (the father) killed him. The story of this horrific crime is told in part by Johnny France—the sheriff who eventually apprehended the father-son duo months later. After serving more than 30 years in prison, Don Nichols was recently paroled.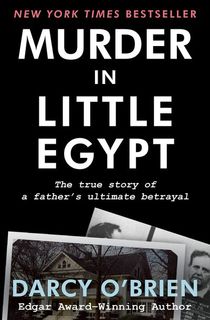 Murder in Little Egypt
In Little Egypt—a community that makes up the southern third of Illinois—people were outraged when Dr. John Cavaness was charged with murder. But this physician and surgeon had two different sides: One that was a selfless doctor, and the other that was a cold-blooded murderer. Cavaness killed two of his sons to collect on the insurance money—hoping to combat his money troubles. The horrific ordeal is chronicled in Darcy O'Brien's true crime book.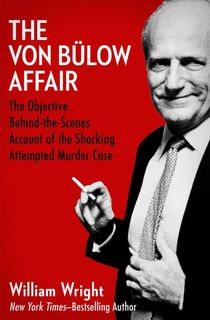 The Von Bülow Affair
The first time heiress Sunny von Bulow slipped into a coma, it was deemed an accident. Doctors diagnosed Sunny as hypoglycemic and said the coma was a result of low blood sugar. But the second time it happened, investigators suspected that Claus von Bulow, Sunny's husband, had injected his wife with insulin—thus causing both comas ... the second of which put Sunny in a vegetative state until her death. Though Claus was found guilty in the first trial, the conviction was eventually reversed and he was found not guilty in a second trial. However, the acts his children accused him of still make him a pretty terrifying father.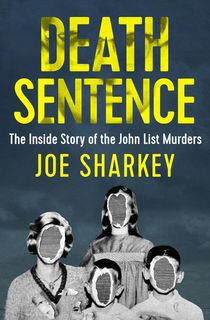 Death Sentence
Arguably one of the worst dads on this list is John List, the New Jersey man who methodically murdered his entire family and concealed their deaths, allowing him to flee the state. List faced financial ruin after being fired from is job as the vice president of a Jersey City bank. Unable to keep up his lifestyle, which included a 19-bedroom mansion where he and his family lived, List killed his wife, mother, and children—hoping that they "would go to heaven." List evaded arrest for 18 years, until America's Most Wanted helped put him behind bars.
Fatal Vision
On February 17, 1970, Jeffrey MacDonald murdered his pregnant wife and their two children. At the start of his trial, MacDonald hired Joe McGinniss to write about his innocence—but McGinniss soon became convinced McDonald was guilty and wrote a very different book instead. That book is Fatal Vision, and it stirred up serious controversy upon its 1983 release—including MacDonald suing McGinniss. As far as bad dads go, MacDonald is pretty terrifying—the Army captain viciously murdered his family while he slept and then claimed that four "hippie" intruders did it.
If You Really Loved Me
When 14-year-old Cinnamon Brown killed her stepmother, she was sentenced to 24 years to life in prison. But soon after her sentencing, the dark side of her father, millionaire David Brown, was revealed … as was the fact that he asked Cinnamon to kill his wife to prove her love for him. This terrifying father used his daughter, and her love for him, to commit the ultimate sin.
If I Can't Have You
When young mother Susan Powell went missing in 2009, the entire town of West Valley City, Utah, was deeply disturbed. Susan's husband, Josh, became the prime suspect of what police assumed was her murder. After years of no evidence (to this day, Susan's remains have never been found), her parents were awarded custody of her two young sons in 2012. But while on a supervised visit, Josh grabbed the two boys, murdered them, and killed himself. If I Can't Have You investigates this horrifying crime and even worse father.
This post is sponsored by Open Road Media. Thank you for supporting our partners, who make it possible for The Lineup to continue publishing the true crime and creepy stories you love.
Featured photo: Murderpedia