Cults are one of the most fascinating things to read about. Whether they be fictional or real, they often capture the imagination as they raise questions like: How do people end up in cults? How do cults work? And, as new groups with fringe beliefs pop up we have to ask, what is a cult? If you're fascinated by the world of cults or just like them in your horror movies, then check out some of the merch on this list!
From t-shirts to movie posters to books, here is just some of the fun creepy cult-themed merch you can try.
Let's Start A Cult Shirt
If you're interested in starting a cult yourself, why not use this shirt to suggest the idea to your friends? And, as the shirt suggests, it can be fun for all ages!
Let's Join A Cult Shirt
If you're a little too busy to start an entire cult of your own, instead suggest joining one with this 80s-style shirt.
Charles Manson Lighter
Featuring the cover of 1970 issue of Rolling Stone that contained their chilling story on the Manson Murders and an interview with Charles Manson himself, light up using this vintage-style lighter.
The Master Poster
The poster for The Master, the Oscar-nominated movie about a World War II veteran who gets sucked into an emerging cult by a charismatic leader.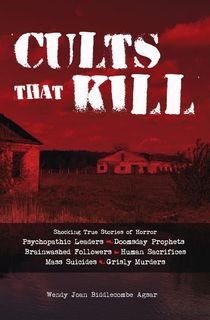 Cults That Kill
An exploration of some of the most famous—and deadly—cults in history. From murderous groups like the Manson Family and the Vampire Clan to the mass suicides of the members of the People's Temple and Heaven's Gate, Author Wendy Joan Biddlecombe Agsar takes readers through what really happened in these cults. Through her examinations of these groups, she explains how all it can take is one charismatic leader to drive people to do the unthinkable.
Charles Manson Travel Mug
Enjoy a caffeine buzz while on the go alongside Charles Manson himself with this travel mug.
How To Spot A Cult
This documentary deals with modern organizations that some people suspect to be cults. Drawing on interviews with experts and ex-members of these groups, it seeks to figure out how exactly we define a cult and what that means today.
Related: The NXIVM Cult: Branding Women Was Only the Beginning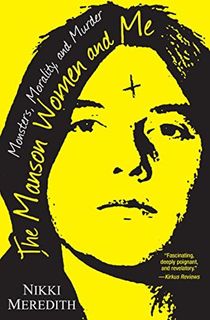 The Manson Women and Me
When award-winning journalist Nikki Meredith began conducting prison interviews with Manson family members Leslie Van Houten and Patricia Krenwinkel, she wanted to learn how their decades in prison had changed them. Through their conversations, she discovered a new question: what leads people to commit acts of evil? When both women were growing up, they seemed like sweet girls with promising futures. How did they end up committing the brutal murders in the summer of 1969?
As Meredith takes readers through her conversations with Van Houten and Krenwinkel, we catch a glimpse of just how evil can grow and how these two seemingly innocent girls were lured into one of the most infamous cults of all time.
Not A Cult Mug
Make it clear to those around you that you definitely aren't part of a cult with this mug. Featuring a fun and simple design, it's also dishwasher and microwave safe.
Cult Following: The One True Game
Midsommar Mug
Enjoy your morning coffee with the members of our favorite fictional Swedish cult! This mug, inspired by Ari Aster's modern horror classic Midsommar, is microwave and dishwasher safe.
Must-See Cult Movies Scratch-Off Poster
This one deals more with cult classics than cults themselves, but if you've been looking for a new movie to enjoy, this poster is perfect for you! As you watch each of these 100 cult classics, you can scratch it off to track your progress.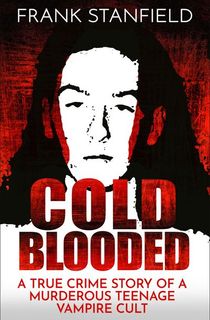 Cold Blooded
The full story of the Florida Vampire Cult. Author Frank Stanfield takes readers through the whole case, from the brutal murders of a cult member's parents to leader Rod Ferrell's arrest and the ensuing trial. As it was all going on, the media was captivated by the story of teenagers who gathered to drink blood and perform occult rituals. Meanwhile, a battle was raging in the courtroom over Ferrell. Was he a disturbed child or a mastermind who deserved death?
Related: 5 Terrifying Real-Life Cases Of Vampire Serial Killers
Let's Start A Cult Notebook
Jot down ideas for your new cult in a college-ruled notebook featuring this design. Measuring 6x9 inches, it's the perfect size for noting any of your thoughts on the go. Non-cult-related ideas are fine too, of course.
In this cult-centered movie, four friends from college take a hiking trip through Sweden. But when their inexperience causes them to get lost in the woods, old wounds from the past start to reopen. With their relationships frayed, they're struggling to find a way out. Little do they know that all the while, something has been watching them...
Related: Slaughtered, Slain, Sacrificed: 9 Novels of Ritualistic Murder
Featured image: Alex Chernenko / Unsplash