Prior to his 2014 death, Corey Mitchell was an expert on all things disturbing, creepy, and macabre. He co-founded the Housecore Horror Film Festival—a Leatherface meets Danzig gathering of horror movie and metal lovers. Most notably, however, was his success as an author of true crime books, many of which went on to become bestsellers. A Texas native, Mitchell largely focused on well-known homicides in the Lone Star State—including the "Yogurt Shop Massacre," which is explored in his definitive account of the tragedy.
Suffice it to say, no true crime fan's collection is complete without a few Corey Mitchell books. Look below to learn about his complete bibliography, and prepare for harrowing lessons in unsolved murders, family annihilations, and human monsters in disguise.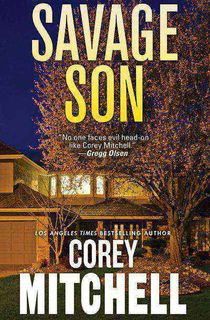 Savage Son
The name "Sugar Land, Texas" may conjure images of candy and Princess Frostine, but this Lone Star town is actually the site of a disturbing 2001 family massacre. On a night meant for celebration, a hired hitman put an end to the Whitmans' fun by shooting them inside their home—including the guest of honor, recent college graduate Bart. Unbeknownst to everyone, Bart had not only lied about getting his degree but had also orchestrated the murders in an attempt to inherit the family estate. It's a chilling crime, full of deception and greed, that Corey Mitchell rehashes in Savage Son—reminding us that, in the end, we can never truly know another person. Even the people we love most.
Related: Bart Whitaker and the Savage Murder of His Own Family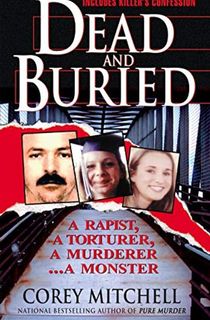 Dead and Buried
Of all the creeps in human history, Rex Allan Krebs was certainly one of the worst: A serial rapist who somehow managed to serve only ten years, he brutally murdered two college students in the late 1990s. In the first attack, he assaulted the victim on her walk home. The second involved pre-stalking and prowling, then breaking and entering. But both instances ended at the same destination—Kreb's secluded hideout and torture chamber in the woods. Dead and Buried chronicles the California double homicide from beginning to end, taking you on a wild "roller coaster of terror" (Dennis McDougal) that'll keep you up at night.
Pure Murder
When Jennifer Ertman and Elizabeth Peña very uncharacteristically missed their curfews, their families launched a neighborhood-wide search. Four days later, an anonymous tipper shared the location of the girls' bodies, jump-starting an investigation and trial that shocked all of Houston. The culprits? "Black and White" gang members, fresh from their initiation games. Mitchell takes a deep dive into the incident, which resulted in a law that allows victims' relatives to watch death row executions.
Murdered Innocents
Murdered Innocents brings readers to the 1991 Yogurt Shop Massacre—an infamous Austin cold case full of film-worthy twists and turns. Just before teenagers Jennifer Harbison and Eliza Thomas closed up shop, they were joined by Jennifer's younger sister, Sarah, and a friend, Amy. None of the girls walked out alive. Justice has been delayed—and the killer has remained uncaught—for more than 25 years, thanks to false confessions, DNA sanfus, and overturned convictions. Corey Mitchell covers it all, delivering an engrossing read for fans of unsolved, real-life mysteries.
Strangler
As a child, Anthony Allen Shore was a musical prodigy destined for fame. As an adult, he was a husband, a father—and a faded has-been who did nothing with his talent. But in July of 1995, he found a way to fulfill his hunger for attention: After abducting and strangling 16-year-old Dana Sanchez to death, he reported his own crime to the local news station. So began a frenzy of unsettling discoveries, in which Shore revealed himself to be a narcissistic serial murderer, daughter-molester, and potentially Texas' I-45 Killer.
Related: The Killer Encyclopedia: A List of Real-Life Murderers, from A-Z
Evil Eyes
With a theorized body count of astronomical proportions, Texas psychopath Coral Eugene Watts is possibly worse than Gacy and Dahmer. Having committed his first murder at the age of 15, his 1982 imprisonment was long overdue. It was then that one of his victims managed to escape with her life—unfortunately, her roommate wasn't so lucky—and get the police on his trail. As Mitchell recounts in Evil Eyes, Watts then confessed to his other heinous crimes, leading law enforcement to peg him as a potential suspect in 90 unsolved murders.
Hollywood Death Scenes
Mitchell pulls back the curtain to give readers a look at crime and tragedy in Tinseltown. From Natalie Wood and The Black Dahlia to California killers like The Night Stalker, he exposes the morbid history underneath the Hollywood glitz—and it makes for a pretty fascinating read.
This post is sponsored by Open Road Media. Thank you for supporting our partners, who make it possible for The Lineup to continue publishing the horror stories you love.
Featured image: Cover of "Dead and Buried," by Corey Mitchell
KEEP SCROLLING FOR MORE CREEPY STORIES