The dog days of summer are here, horror fiends, and we know you're looking for a way to get the chills. That's why we tracked down the best horror and true crime book deals for August 2020.
From riveting true crime investigations into the I-5 Strangler and the case against Making a Murderer's Steven Avery to must-read tales of terror by masters like Catherine Cavendish and Campbell Armstrong, the books below are sure to chill your blood all August long—and they're all at prices that can't be beat!
But act fast. These cheap true crime books and horror book deals will be gone before you know it.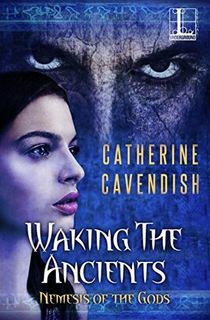 Waking the Ancients
Egypt, 1908: University student Lizzie Charters accompanies her mentor, Dr. Emeryk Quintillus, on the archeological dig to uncover Cleopatra's tomb. Her presence is required for a ceremony conducted by the renowned professor to resurrect Cleopatra's spirit—inside Lizzie's body. Quintillus's success is short-lived, as the Queen of the Nile dies soon after inhabiting her host, leaving Lizzie's soul adrift.
Vienna, 2018: Paula Bancroft's husband just leased Villa Dürnstein, an estate once owned by Dr. Quintillus. Within the mansion are several paintings and numerous volumes dedicated to Cleopatra. But the archeologist's interest in the Egyptian empress deviated from scholarly into supernatural, infusing the very foundations of his home with his dark fanaticism. As strange events test Paula's sanity, Paula soon uncovers the link between the villa, Quintillus, and a woman named Lizzie Charters—and a ritual of dark magic that will consume her soul.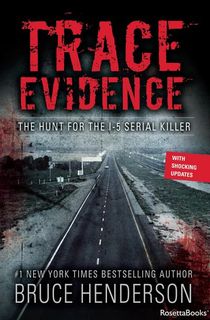 Trace Evidence
The #1 New York Times bestselling true crime author presents "a solid, compelling account of that most vicious of criminals, the random serial killer" (Library Journal).
Through the 1970s and 80s, a dangerous serial killer stalked Northern California along Interstate 5. Dubbed the I-5 Strangler, Roger Kibbe was incredibly skilled at staying ahead of investigators as his victim count rose. Even after he was identified, there wasn't enough evidence to charge him with murder. Instead, investigators had to build their murder case over the course of months while Kibbe was locked up on an assault conviction.
Related: 11 True Crime YouTube Channels Every True Crime Aficionado Needs to Watch
Drawing on hundreds of hours of exclusive interviews with key investigators, as well as other important figures such as the Kibbe's reclusive wife, #1 New York Times bestselling author Bruce Henderson builds a fascinating portrait of this unrepentant murderer.
"A masterful job…Lusciously detailed and immensely readable."—Booklist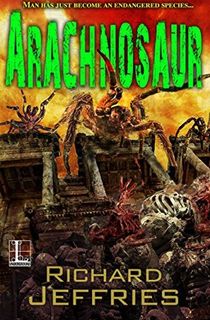 Arachnosaur
They are known as the Idmonarchne Brasieri, ancient and giant spiders roused from millennia-long slumber by power-mad terrorists. These aptly-named 'Arachnosaurs' are hungry. They're angry. And they have declared war against all of humanity . . . whose days might just be numbered unless Corporal Josiah Key and the 3rd Battalion of Marine Raiders can stop them.
Related: Devils, Demons, and Cryptids, Oh My: 12 Monstrously Good Hunter Shea Horror Books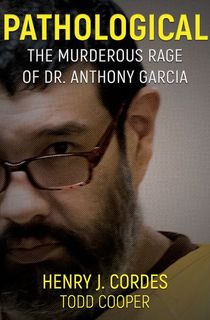 Pathological
A horrific account of the murders, investigation, and trial of the serial killer doctor known as the "Creighton Killer." "A powerful and compelling story."—The Haunted Reading Room
Related: 13 New True Crime Books We Can't Wait to Read This Summer
Detective Derek Mois wasn't sure what he was dealing with when in March 2008 he walked into a home in an affluent Omaha neighborhood and was confronted with the bodies of an 11-year-old boy and the housekeeper. Both had been murdered with kitchen knives plunged into their throats. Who would do something so vile—and why? Lacking answers, Mois and other detectives working the case were stumped. Five years later, a strikingly similar crime occurred in which two more victims were brutally murdered with knives expertly thrust into their jugular veins. The modus operandi of the murders pointed Mois and a special task force in the direction of looking for a serial killer. But no one could have anticipated that path would lead to the Department of Pathology at Creighton University.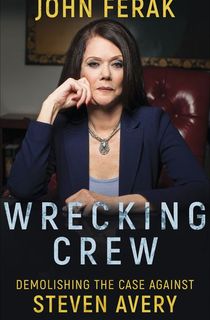 Wrecking Crew
In 2016-17, while working for the USA Today Network's Wisconsin Investigative Team, author John Ferak wrote dozens of articles examining the murder case again Steven Avery, who had already beat one wrongful conviction only to be charged with the murder of Teresa Halbach in 2005. The case became the wildly successful Netflix Making A Murderer documentary.

In Wrecking Crew: Demolishing the Case Against Steven Avery, Ferak lays out in exacting detail the post-conviction strategy of Kathleen Zellner, the high-profile, high-octane lawyer, to free Avery. To write this book, Zellner, perhaps America's most successful wrongful conviction attorney, gave Ferak unique access to the exhaustive pro bono efforts she and her small suburban Chicago law firm dedicated for a man she believes to be a victim of an unscrupulous justice system in Manitowoc County.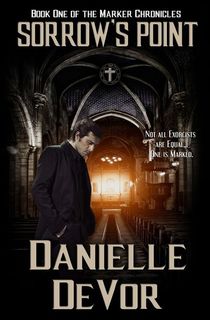 Sorrow's Point
The Blackmoor residence rests upon the outskirts of town with a history of magic, mayhem, and death, Jimmy Holiday must decide if the young girl, Lucy, is only ill, or if the haunting of the house and her apparent possession are real.
After the house appears to affect him as well with colors of magic dancing before his eyes, rooms warded by a witch, and a ring of power in his voice, Jimmy is met by a transient who tells him he has "the Mark."
Whatever being "marked" means, Jimmy doesn't care. All he wants to do is help Lucy. But helping Lucy means performing the one thing he swore he would never do: an exorcism.

Will he survive long enough to save the child—and his soul?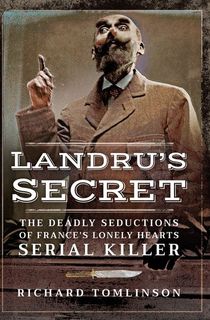 Landru's Secret
On April 12, 1919, the Paris police arrested a bald, short, 50-year-old swindler at his apartment near the Gare du Nord, acting on a lead from a humble housemaid. A century later, Henri Désiré Landru remains the most notorious and enigmatic serial killer in French criminal history, a riddle at the heart of an unsolved murder puzzle. The official version of Landrus lethal rampage was so shocking that it almost defied belief. According to the authorities, Landru had made "romantic contact" with 283 women during the First World War, luring ten of them to his country houses outside Paris where he killed them for their money. Yet no bodies were ever found, while Landru obdurately protested his innocence. "It is for you to prove the deeds of which I am accused," he sneered at the investigating magistrate.
Related: 46 Gripping True Crime Books from the Last 54 Years
In Landrus Secret, Richard Tomlinson draws on more than 5,000 pages of original case documents, including witness statements, police reports and private correspondence, to reveal for the first time that: Landru killed more women than the 10 victims on the charge sheet.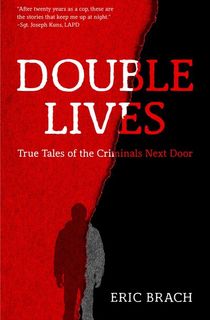 Double Lives
"Terrifying" true stories of criminals who live seemingly normal lives, perfect for fans of Mindhunter—"these are the stories that keep me up at night" (Sgt. Joseph Kuns, LAPD).
Related: 14 Riveting True Crime Books for Fans of Criminal
In Double Lives, true crime author Eric Brach presents both a nonfiction exposé and a nationwide search that details the exploits of some of the worst criminals in recent American history, all of whom succeeded in going undetected for years while perpetrating one crime after another—all in their own hometowns. Monsters of every race, age, gender, and socioeconomic class are profiled in this roller-coaster of crime.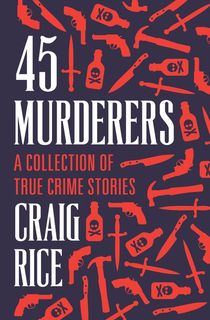 45 Murderers
From Hollywood's Black Dahlia to the Arkansas Bluebeard: an anthology of true crime profiles by "the grand dame of mystery" (Ed Gorman).
Culled from Craig Rice's work as a crime reporter, "the stories in 45 Murderers have withstood time" as a century-spanning, cross-country tour of the sinister underbelly of the American Dream (Jeffrey Marks, author of Who Was That Lady?).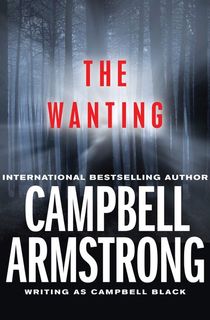 The Wanting
A California vacation town holds a terrifying secret in this novel from the international bestselling author who "writes much better than King or Straub" (Village Voice).

When Max and Louise Untermeyer rent a house in the remote pine forests of Northern California, they figure it'll be a perfect escape from the city, especially for their twelve-year-old son, Denny. Their neighbors, Dick and Charlotte Summer, are an elderly couple who certainly seem nice enough. And while they positively dote on the boy, it's a shame there are no other children Denny's age to play with. Louise is beginning to wonder why, but no one in town likes to talk about it.
Related: 16 Scariest Haunted House Movies to Freak You Out in Your Own Home

But that's not the only thing troubling Louise. A parent expects a boy of Denny's age to go through changes—just not like this. Day by day, his innocence seems to be draining away, replaced by something unhealthy, even perverse. Now, the closer Denny gets to Mr. and Mrs. Summer, the closer he is to being lost forever in their dark secret. And anyone who comes looking for him hasn't got a prayer.
This post is sponsored by Open Road Media. Thank you for supporting our partners, who make it possible for The Lineup to continue publishing the true crime and creepy stories you love.