Few other horror podcasts capture the humor and suspense of a well-rounded speculative tale like Joseph Fink and Jeffrey Cranor's Welcome to Night Vale. Since its inception in 2015, the podcast has grown to become a franchise with numerous books and merchandise that deeply feel like an homage and sendoff to all-things horror. The podcast is set around the fictional town of Night Vale, where seemingly endless oddities and strange events continuously occur. Imagine if Silent Hill and Jeff VanderMeer's Area X blurred into some kind of comedic chamber of secrets. That's Night Vale—the small town that defies anything for an inventive twist.
Related: The Best Horror Podcasts of 2020
Co-creators Fink and Cranor have been openly vocal about their influences, and they are vaster than one might expect. Though anyone might notice the Stephen King influence, it's far more surprising to hear that the co-creators cited everything from Thomas Pynchon's oeuvre to amazing literary masterpieces like Deb Olin Unferth's Vacation and Helen DeWitt's The Last Samurai. Surely, it's a testament to how influences blossom in our psyches in unexpected ways.
On that note, we thought we'd do that for you. Here are some books that we hope will satisfy fans of the podcast and potentially act as an influence of their own.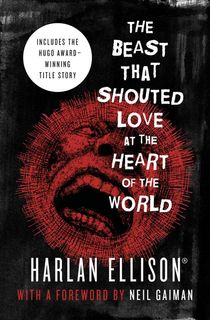 The Beast That Shouted Love at the Heart of the World
From the mind of one of the most important (and controversial) writers of 20th century science fiction, this collection by Harlan Ellison includes a variety of his short fiction alongside the 1969 Hugo Award winning title story and "A Boy and His Dog," arguably one of his most recognizable and controversial stories. In the titular story, Ellison defines the concept of "crosswhen," connecting everything from the machinations of a spree killer with that of a monolith discovered by aliens lightyears later. It's a complexly layered tale of evil spun across time. And then there's the post-apocalyptic "A Boy and His Dog," full of ruthless cannibals and misogyny. Ellison's narrative ideas compel provocation and act as talking points about the inner failures of humanity.
Related: What Are the Best Weird Fiction Books? Here Are 13 Tales of Cosmic Horror to Get You Started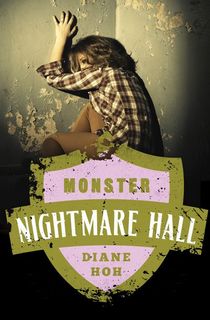 Monster
Part of Hoh's popular Nightmare Hall series, Monster is about the strong-willed, hyper-focused Abby, who fixates on her routines, her grades, and everything that has to do with her friends. She's so fixated and obsessed with herself that she almost fails to notice that people are being attacked at school. It's that fun-filled bump-in-the-night sort of thriller where all the suspense comes from the cleverly splayed use of horror tropes. Who doesn't like a creepy high school tale that is self-aware of its own formulas? This one is good fun for those looking for some 90s meta horror, complete with the cheesy lines and laughter.
Related: 9 Horror Books for Teens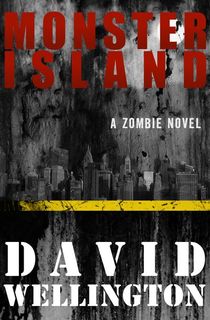 Monster Island
Remember when zombies were still fresh and fun? Nowadays, novels that use zombies often feel tired and somehow tonally off. And yet when you find a novel that truly captures the horror and disaster of a zombie apocalypse, it's a breath of fresh air. That's exactly what Wellington's novel (and subsequent trilogy) was back in the 2000s.
Related: 15 Zombie Books to Satisfy Your Hunger for Horror
Here we see the world's biggest nations succumbing to the zombie threat. The sheer global scale was unrivaled when this novel was published; to this day, it's an inspiration to see the sheer scope of a city in shambles, an evil genius watching from the safety of his tower above. And then there's the frontlines of the threat, and Dekalb, a former UN soldier, putting their life on the line for the survival of others. It's all commonplace, but when strung together into a multi-character mosaic of death and demise, you get Monster Island. It's a page-turning, addictive suspense—the sort of draw that causes you to immediately flip back to the beginning of the book to read it all over again.
John Dies at the End
In the early 2000s, hype and adoration for Wong's novel quickly spread across the then still new and uncharted online literary community. Sort of taking the clever "don't read this novel" kind of approach that Mark Z. Danielewski and his publisher used for House of Leaves, this novel is marketed with a title and back cover copy that has Wong himself warning the reader not to read the book. The title itself preempts the would-be death twist that happens at the climax of most genre horror novels. Instead, Wong gets the usual out of the way so that the novel can get psychedelic with its characters interacting with a new drug on the market called Soy Sauce, which apparently gives its users a look into another dimension. David and his friend John try it, and you guessed it… things don't work out, and the situation gets real messed up. No wonder word got around quick; the book is just plain fun to read.
Related: 13 Must-Read Horror Books for Fans of Lovecraft Country
Sleep Over: An Oral History of the Apocalypse
Yay, another post-apocalyptic novel. But wait a minute—this one's different, I swear. Told in the form of an oral history, Bells opts for a silent killer. A silent and ever-present devastating sort of destruction: insomnia. The central conceit is that everyone stops sleeping, not because they don't want to; rather, a sort of plague overcomes a nation—and then the entire world—that makes it impossible to fall asleep. This is straight out of a Night Vale episode, but darker and done with a sense of poignant fear that feels as realistic as it does satirical. And that's before the oral history concept builds to include personal stories, news snippets, and more. It's a novel that is as playful as anything else on this list.
Horrorstor
Grady Hendrix has been publishing some of the most hilarious and inventive novels in the last five years, and it started with the striking satire Horrorstor. From the awesome page layout by designer Andie Reid, made to look like a brochure or furniture catalog, to the ingenious concept at the center of the novel, basically IKEA meets Clue, Hendrix's novel is the sort of read that makes you laugh as much as gasp with unexpected awe. The story unfolds across three different employees as they work the graveyard shift. There's something fun and almost nostalgic to being that employee aimlessly strolling through the furniture showroom floor, wasting away the hours. And then when you add in the element of the unknown… well, you just have to read it.
Related: 15 Graveyard Shift Workers Share the Scariest Things They've Seen in the Dead of Night
Motherfucking Sharks
A lesser writer would have fumbled this concept, but thankfully Brian Allen Carr was the writer that picked up the pen and made this a reality. This novella is about a small town on the outskirts of reality, its townsfolk scumming out a life, when an impossible threat appears on the horizon: sharks. Not just any sharks, either. They are carried by a vicious tornado, and they arrive to destroy and feast on unsuspecting townsfolk. It's such an absurd concept that I'm laughing while I write this. And yet Carr manages to turn it into a craft exercise due to his ability to suspend disbelief with something that simply should not have been possible. Imagine if Carr narrated a Night Vale episode, and you'll start to get an idea of what to expect from this surprising novella.
Uzumaki
Perhaps a bit of an oddity on an already odd list, Uzumaki takes itself a little more seriously than some of the other books. Yet there's something to be said about its clever concept and how it uses an impossibility to explore collective madness and hysteria. The small town of Kurouzo-cho becomes cursed. Its citizens all seemingly become obsessed with a recurrence: the spiral. They see it in everything—in their fruit, on the wall, in their nightmares. Once they see the spiral, they can't unsee it, and it seemingly shows itself ad nauseam. And that's before it begins to inspire widespread terror. Ito's masterpiece became an inspiration among many, and was frequently cited during the Japanese horror boom around the millennium.