John Berendt's Midnight in the Garden of Good and Evil was a smash success when it was published in 1994. The book centers on the real-life murder of Danny Hansford and the Savannah socialite charged with his death. Yet it unfurls like a riveting work of mystery fiction—with pages packed with vivid description, shocking twists, and unforgettable characters.
Fiction lovers and true crime fanatics alike found Midnight impossible to put down; no wonder it remained on the New York Times bestseller list for a record-breaking 216 weeks. Whether it's the eerie Southern Gothic setting, the real-life murder and small-town intrigue, or the hints of mystery and voodoo, these eight books like Midnight in the Garden of Good and Evil all reflect at least one element of the beloved tale.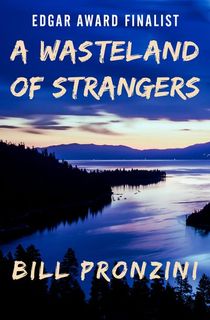 A Wasteland of Strangers
Like the small town of Savannah, Georgia, where everyone notices if you don't show up for church on Sunday morning, the North Carolina resort community at the center of Bill Pronzini's novel proves the dangers of the small-town mentality. When stranger John C. Faith rolls into town, everyone's abuzz with rumors about the mysterious man. And when a local beauty ends up murdered, suspicion naturally falls on the newcomer. Like Midnight in the Garden of Good and Evil, this novel teaches a valuable lesson about innocence and guilt: Let he without fault cast the first stone.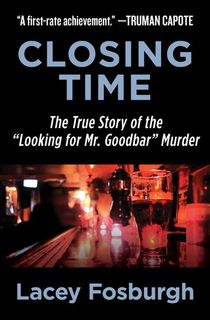 Closing Time
Taking a note from Truman Capote, Lacey Fosburgh's book on the Mr. Goodbar murder is also a narrative retelling of a true crime. Written like a novel, Fosburgh's gripping account of the murder of beloved schoolteacher Roseann Quinn mixes fact with fiction, changing the name of the victim, which courted much controversy at the time of its publication. Fosburgh told the New York Times the book was an "interpretative biography" of Quinn, and that she had "created scenes or dialogue" she thought it reasonable to assume had actually taken place.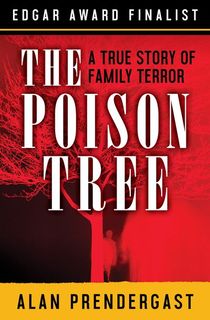 The Poison Tree
When the police arrived at Jim Williams' house in Savannah in 1981, he claimed that Danny Hansford, his wayward "assistant," had come at him with a gun. Williams, a member of Savannah's privileged class, said he shot and killed Hansford in self-defense. The suspect was tried for the crime four times—and eventually acquitted. The controversy surrounding Williams' innocence served as the intriguing backdrop for Midnight in the Garden of Good and Evil.
If the self-defense explanation is fascinating to you, Alan Prendergast's true crime account of the murder of a man by his son is even more fraught with complication. Detailed in The Poison Tree, 15-year-old Richard Jahnke, Jr. waited for his parents to come home and then killed his father with a shotgun. When the police arrived, Jahnke claimed that he, his sister, and his mother had all been victims of ongoing physical and emotional abuse at the hands of his father.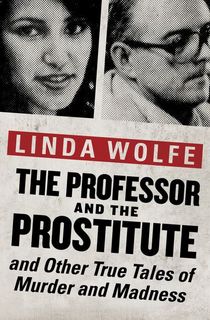 The Professor and the Prostitute
Midnight's Danny Hansford was a male prostitute—he called himself "a good time not yet had by all." For some, his choice of profession was enough for the public to write him off as someone who "had it coming." In fact, the workplace homicide rate for prostitutes is much higher than any other profession—204 in 100,000 prostitutes are murdered each year.
In this gripping collection of true crime stories by Linda Wolfe, the title takes its name from the story of Tufts Professor William Douglas, who was living a second life as a frequenter of prostitutes in the tough part of Boston. He even began an extramarital affair with a woman named Robin Benedict. But when the pressure started to build, murder became his only way out.
In Cold Blood
If you love the style of the non-fiction novel, why not go back to the true crime book that started it all: Truman Capote's masterpiece, In Cold Blood. Published in 1966, Capote's book tells the story of the Clutter family, a clan murdered by two drifters hoping to walk away with cash from the family safe. Capote was fascinated by the small town of Holcomb, Kansas—which is where the murders took place—and what began as a short piece for The New Yorker soon blossomed into an entire book. Some critics attacked the book upon its release, as Capote assigned thoughts and feelings to real people. Others hailed it as a work of genius.
Devil in the White City
Erik Larson's 2003 book, Devil in the White City, employs the same gripping narrative style of Midnight by blending historical fact with novelistic storytelling. Relying on real life accounts and enormous research of the period, Devil tells the story of Dr. H.H. Holmes, a serial killer who lured his victims into what became known as his "Murder Castle," in 1893—right under the noses of authorities who were struggling to deal with the massive crowds pouring through Chicago to attend the World's Fair.
A Civil Action
If you love the courtroom scenes in Midnight in the Garden of Good and Evil, you'll be hard-pressed to find a more compelling true crime procedural than A Civil Action, which was published in 1995 and made into a popular film starring John Travolta in 1998. The book tells the true story of a woman named Anne Anderson who discovers that the water in her town of Woburn, Massachusetts, is making people sick—including her young daughter, who suffers from leukemia. Character-driven, in particular by the lead lawyer on the case, Jan Schlitmann, A Civil Action is a devastating saga of the little person versus the gigantic corporation.
Crooked Letter, Crooked Letter
If the Southern Gothic setting is what you love most about Midnight in the Garden of Good and Evil, revel in the ominous mystery of the small-town of Amos, Mississippi in Tom Franklin's novel, Crooked Letter, Crooked Letter. Silas Jones is Amos' only police officer, which has never been a problem considering there's no crime to speak of. But Silas' childhood friend Larry has never been forgiven for his involvement in the disappearance of a young girl many years ago. And when another young woman goes missing, everyone's focus—even Silas's—is again on Larry.
This post is sponsored by Open Road Media. Thank you for supporting our partners, who make it possible for The Lineup to continue publishing the true crime and creepy stories you love.