Who can forget the unmistakable chills we used to get while watching Unsolved Mysteries—the documentary-style show that resurrected unusual cold cases in small towns, delved into unsolved murders and mysterious disappearances, and explored unexplained paranormal events?
Beginning with a series of seven made-for-TV specials in 1987, the show continued to run sporadically for 14 seasons and 581 episodes, from 1988 until 2010.
The original series was hosted by Robert Stack, who was later joined by Virginia Madsen. In 2007, Dennis Farina took over as host. Now, a reboot of the series is hitting Netflix. Premiering July 1st, 2020 and helmed by Stranger Things executive producer Shawn Levy, the new Unsolved Mysteries will dive into haunting subject matter familiar to anyone who enjoyed the show's original run. Episodes will explore baffling true crime cases, alien encounters, unexplained phenomena, and more.
We'll definitely be tuning in. In the meantime, for those in search of an extra dose of Unsolved Mysteries-style thrills, here are 16 books exploring similar themes that will give you that same sense of being riveted to your seat and unable to look away…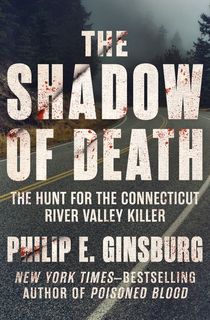 The Shadow of Death
In October of 1991, Unsolved Mysteries ran an episode in search of the so-called Connecticut River Valley Killer, a "latter-day Jack the Ripper" who slew at least six women in the valley between New Hampshire and Vermont. Just two years later, Philip E. Ginsburg first published this thrilling and pulse-pounding account of the murders, the victims, and the hunt to find a killer that remains at large to this very day.
Related: 48 Eerie Unsolved Mysteries That Will Keep You Awake at Night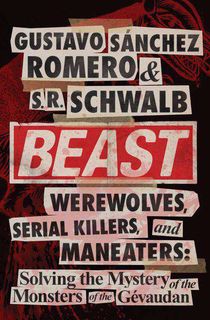 Beast
Between 1764 and 1767, something killed as many as a hundred people (maybe more) in the province of Gévaudan, France. The result was one of the world's first media sensations, leaving its mark on worldwide werewolf lore and spawning fictional interpretations like 2001's Brotherhood of the Wolf. Was it a wild animal, a werewolf, or a merely human killer? Combining historical illustrations, autopsy analyses, and modern biology, Beast attempts to finally lay the mystery to rest.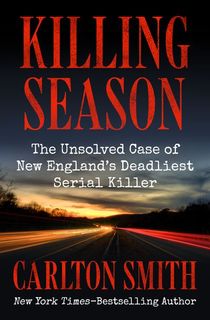 Killing Season
The Pulitzer Prize-nominated author of The Search for the Green River Killer turns his reporter's eye to the unsolved case of "New England's deadliest serial killer," an unknown assailant who abducted at least 11 women from New Bedford, Massachusetts in the late 80s. Nine of the women turned up dead; two were never heard from again. Yet the killer was never caught, and the case never closed. This riveting true crime tale explores why…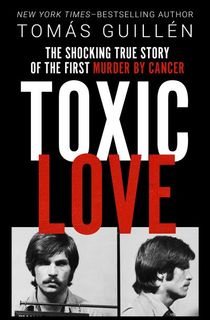 Toxic Love
It has been called "the first murder by cancer." In 1978, Sandy Johnson's husband, daughter, and infant nephew all became violently ill seemingly overnight. The culprit? Lemonade that Sandy's ex-boyfriend had spiked with rocket fuel. In this stunning tell-all, New York Times bestselling author Tomás Guillén explores all the nuances of this baffling case, leading up to the killer's suicide on death row.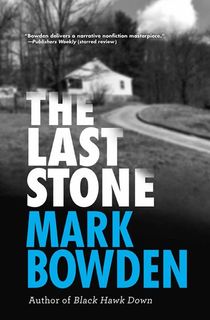 The Last Stone
This "riveting, serpentine story about the dogged pursuit of the truth" recounts the intense interrogation of Lloyd Lee Welch, a convicted child molester who was linked with the disappearances of two young girls decades earlier (NPR). Author Mark Bowden covered the initial days of the case as a cub reporter, and now he returns to write its final chapter in this fascinating and terrifying book that is impossible to put down.
Related: Justice for the Lyon Sisters: How a 40-Year Cold Case Was Finally Solved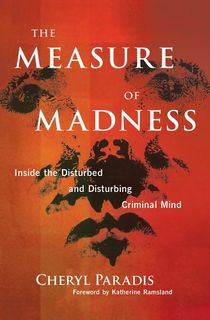 The Measure of Madness
Dr. Cheryl Paradis is a leading figure in forensic psychology. In The Measure of Madness, she pulls back the curtain on this dark and compelling field, recounting—in often vivid detail—some of her most puzzling, disturbing, notorious, and fascinating cases. Readers join her in her attempts to map the territory of madness—or prove when it is fake—especially on the witness stand, where her testimony may mean the difference between justice served and a killer walking free.
DISAPPEARANCES & UNSOLVED CASES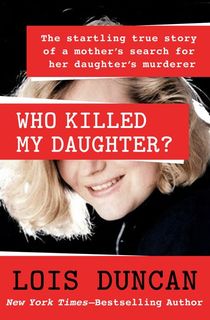 Who Killed My Daughter?
Author of such books as I Know What You Did Last Summer, which was adapted into the 1997 movie of the same name, Lois Duncan experienced a tragic true crime story of her own—the 1989 murder of her teenage daughter Kaitlyn at the hands of an unknown assailant. It's a story that she tells with all the skills of an Edgar Award-winning writer, and all the pain of a grieving mother, in Who Killed My Daughter?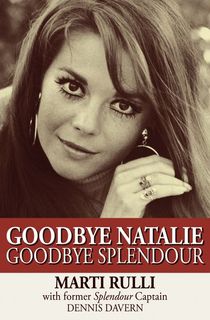 Goodbye Natalie, Goodbye Splendour
In one of the most infamous mysteries in Hollywood history, actress Natalie Wood disappeared in the middle of the night from the deck of Splendour, the yacht she owned with her husband, Robert Wagner. The next morning, her body was found a mile away, near a small inflatable dinghy. Was it murder, or just a tragic accident? Dennis Davern, the captain of Splendour, has approached author Marti Rulli to tell his own account of what he claims really happened on that fateful night.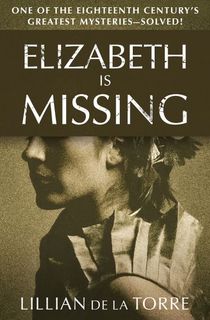 Elizabeth Is Missing
Elizabeth Canning was "unremarkable in every respect," until she went missing in 1753. She reappeared a month later, starved and haggard-looking. What happened to her during that time is a mystery that remains unsolved to this day. Canning's own testimony—that she was kidnapped and held captive by Susannah Wells and Mary Squires, who wanted to force her into prostitution—initially led to the women being charged and found guilty. Yet the Lord Mayor of London smelled something fishy, and began to dig deeper into Canning's account...Meticulously researched, the entire strange case is laid bare in this fascinating book by celebrated mystery author Lilian de la Torre.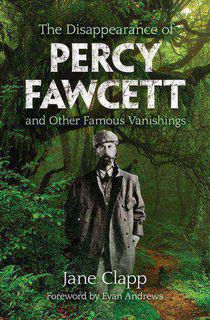 The Disappearance of Percy Fawcett
Fans of Unsolved Mysteries love nothing more than a good, well, unsolved mystery, and Jane Clapp's page-turning book is full of them—10 tales of people famous and infamous who simply vanished one day, never to be seen again. Clapp's book delves into the mysterious disappearances of author Ambrose Bierce, Amelia Earhart, and Czar Alexander, though the most fascinating case may be that of the titular Percy Fawcett, whose search for the Lost City of Z was recently made into a film starring Charlie Hunnam, Robert Pattinson, Sienna Miller, and Tom Holland.
The North Country Murder of Irene Izak
The last person to see Irene Izak alive was a toll collector who said that she was "visibly afraid." Within half an hour, she was found bludgeoned to death in a ravine. What compelled her to pull off the road and abandon her car? What was she afraid of? Who killed her and why? These are questions that may never be answered, yet in this haunting narrative, author Dave Shampine strings together the clues to a seemingly motive-less murder that is unsolved but not forgotten.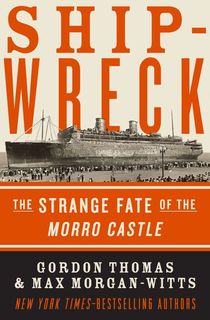 Shipwreck
On a return voyage from Havana to New York, the cruise liner Morro Castle suddenly caught fire in the early morning hours, killing 134 people. In a gripping, moment-by-moment account, bestselling authors Gordon Thomas and Max Morgan-Witts describe the last moments of the Morro Castle—and point the finger at the figure who may have been behind the blaze, as well as the shocking poisoning death of the ship's captain.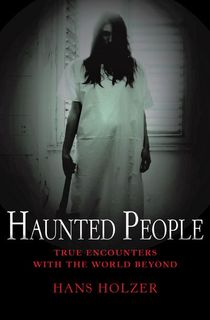 Haunted People
Over the course of his life, Hans Holzer wrote more than 140 books about the paranormal, many of which are still in print today. In Haunted People, he pulls back the veil to reveal startling tales of possession—occasions when ghosts anchor themselves to living people.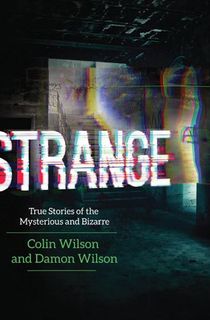 Strange
Some of the most memorable episodes of Unsolved Mysteries dealt not with cold cases and unsolved crimes but with strange phenomena—UFOs, ghosts, cryptids, and more. Picking up where the beloved show left off, Strange tackles many of history's weirdest mysteries, ranging from "The Most Haunted House in England" to the Bermuda Triangle. Lavishly illustrated, this unputdownable guide to the strangest secrets of the world is a must-read for fans of mysterious happenings.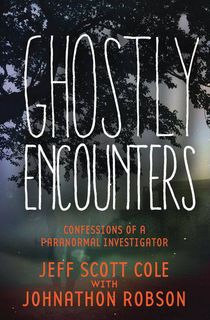 Ghostly Encounters
Former archaeologist and real-life ghost hunter Jeff Scott Cole shares true tales of hauntings supported by cutting-edge technology in a quest to find actual scientific evidence of the supernatural. From some of the most famous haunted locations in the world (several of them covered in episodes of Unsolved Mysteries) to lesser-known cases, this book is perfect for the would-be paranormal investigator in your life—especially if it's you!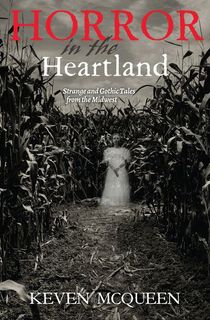 Horror in the Heartland
One of the things that made Unsolved Mysteries so compelling was that it brought bizarre stories home to us and made them relatable. From whodunits to hauntings, the stories in Unsolved Mysteries felt like things that could happen in your own backyard. For those who want to relive that feeling, Horror in the Heartland brings together strange, haunting, and supernatural stories of the Midwest that show horror is perfectly at home wherever we are.
Related: 17 Real and Creepy Hometown Legends to Read About Tonight
Featured still from 'Unsolved Mysteries' via Lifetime Productions