The hair-raising horror movie The Turning is set to hit theaters on January 24th. Inspired by Henry James's novella The Turn of the Screw (which did babysitter horror before it was cool), the movie shifts the place and time of its source material to a rural Maine estate in the 1990s. Kate (Mackenzie Davis), a young governess, arrives at an ominous house to care for Miles (Finn Wolfhard) and Flora (Brooklynn Prince), two peculiar children whose parents have passed. Some notable horror experts are involved in the project, including executive producer Stephen Spielberg and Carey and Chad Hayes, who together wrote the screenplay for The Conjuring. Not to mention actor Finn Wolfhard, who has made a spooky name for himself with projects like Netflix's hit series Stranger Things and the recent Stephen King horror movie adaptations of IT: Chapter One and IT: Chapter Two.
Related: 17 Horror Movies We're Dying to See in 2020
There's no doubt that the film's source material is one of the greatest ghost stories ever written. It ticks all the boxes: a massive old house that screams "haunted," creepy children, and a malevolent specter that lurks in the shadows. But if The Turn of the Screw is a classic that can't be beat, where do readers turn for their otherworldly thrills? Not to fear, horror fiends. Here are twelve spine-tingling books for fans of The Turning and its 19th-century literary inspiration.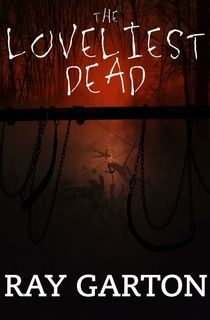 The Loveliest Dead
This heart-pounding horror novel taps into Turn of the Screw-style terror with its ominous estate and unsettling adolescents.
Inheriting her estranged father's home in Eureka, California offers a fresh start for Jenna Kellar. After the tragic death of her youngest son, Josh, Jenna knows she needs to get away. Her husband, David, her other son, Miles, and her elderly mother feel much the same. But the secrets lurking in the dark shadows of this old home may not provide the healing experience the Kellar family so desperately needs.
Not long after settling in, the family begins experiencing frightening phenomena. These experiences are small at first—like seeing ghostly children playing innocently in the backyard. Yet the events soon grow more monstrous and menacing—like rattling walls or the man who hovers over Miles as he sleeps. Is this all in their heads? Or have the Kellars stepped into a house of horrors? As the family struggles to make sense of the nightmare world around them, a chilling vision comes into focus: Jenna starts seeing her deceased child Josh.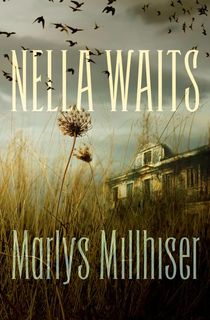 Nella Waits
Death hangs over Jay and Lynnette's dull Midwestern town. Lynette foolishly thought she had escaped the monotony of cornfields when she got married four years ago. But soon after her husband's passing she was pulled right back home. And Jay Van Fleet—haunted by his mother's death during his birth— was lured back home by the promise of an inheritance. At least they have each other—though after they experience all the Van Fleet house has to offer, they might wish for some boredom.
Jay's mother Nella may have died, but she certainly hasn't left. Her spirit grows stronger in the confines of the house with each passing day that Jay stays close. And she'll be sure to keep him close forever. She's killed once before. She's not afraid to do it again.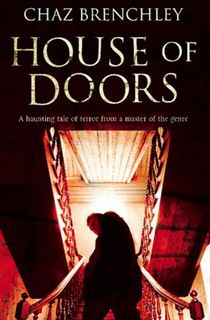 House of Doors
With World War II in full swing, the widowed Ruth Taylor takes a nursing job at RAF Morwood—a looming house formerly known as D'Espérance. Her duties caring for the badly burned airmen as they receive a mysterious and experimental treatment is, surprisingly, not the most grotesque thing that Ruth endures at Morwood. Overcome with harrowing visions, terrible fainting spells, and the unshakable sensation of her husband's lingering ghostly presence, Ruth can't help but be frightened by the increasingly bizarre and violent occurrences around the hospital. She only hopes that her husband's spirit isn't the menacing culprit.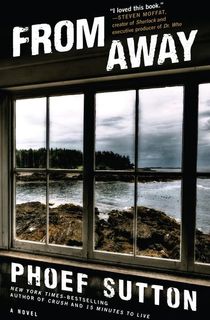 From Away
Sammy, his sister Charlotte, and her young daughter Maggie are all that's left of the Kehoe bloodline in the wake of a tragic car accident. In an attempt to reconcile their mourning, the three surviving family members return to the family home in Fox Island, Maine. But just as things begin to take a turn for the better, Sammy and Maggie's shared ability of "seeing things" reveals some very literal ghosts. As they're about to learn, some things are better off left behind in the past.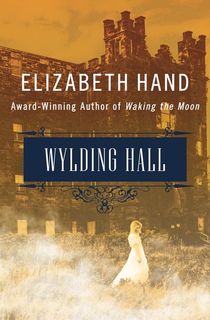 Wylding Hall
Wylding Hall blends the terrifying world of the supernatural with the flare of the British rock scene. At the urging of their manager, the members of a folk band take up in an old country house to record some music. But the home presents more than just an opportunity for the musicians to make a name for themselves—it houses dark and terrible secrets. Soon, Julian Blake, the band's lead singer, disappears into the gloom of the estate, never to be seen again.
Years pass and the world moves on—or does it? The remaining members of the group work with an aspiring documentarian to revisit Wylding Hall and recount what happened that fateful summer. Some stories may be truer than others, but does anyone really know what happened to Julian?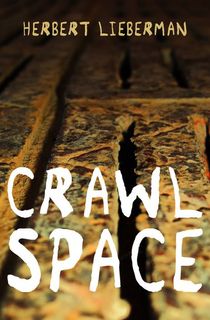 Crawlspace
An elderly couple—Albert and Alice Graves—live an overly simple life. With no children to call their own, they live out their days in the quiet company of one another. But that all changes when a young man—Richard—comes to refill the oil in their furnace. A simple invitation for Richard to stay for dinner leads to an unsettling discovery in the home's crawlspace.
The Graves are helplessly drawn to Richard. He's like the son they never had. But while Albert and Alice may be warm and charitable, the surrounding town isn't so accepting. And the darkness that seems to follow Richard may shatter their happy, modest lives.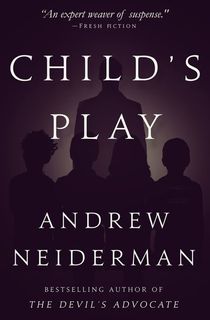 Child's Play
If the terror of The Turn of the Screw's malicious youth gets you going, then this Andrew Neiderman novel delivers in spades.
Alex and Sharon Gold have been married for a dozen years, though no children have graced their lives. When Alex convinces Sharon to take in four foster children, the kids in question seem a little too well-behaved. They clearly look up to Alex—they follow his every instruction, they listen to his strange moral codes, they have even started to get that same unsettling expression in their eyes when they look at Sharon. But exactly how far would they go to keep their foster father happy?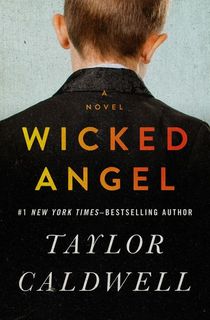 Wicked Angel
Children are rarely the perfect angels their parents think them to be—but can children ever be truly evil? When he was younger, Angelo's temperamental fits were dismissed as childish antics. As he grows older, however, more and more concerning events crop up: a dog goes missing, a playground scuffle leaves a teacher with a broken arm. Angelo's mother may be fooled, but his father and aunt certainly aren't. But how do you go about exposing a child as a monster?
The Children's Home
Morgan Fletcher is a disfigured man with a hefty inheritance shrouded in mystery. The only person he allows into his life these days is his physician, Dr. Crane—that is, until two strange children named Moira and David appear on his land. Taken by them, Fletcher invites the youngsters to roam freely across his estate. Soon, however, more and more children turn up.
Dr. Crane is unsettled by Fletcher's new guests; they behave in odd ways. They seem to know more about Fletcher than they should, and appear to vanish into the hidden rooms of the manor. What disturbing discoveries lie down these darkened halls?
Slade House
If you're odd enough and lonely enough, a peculiar house with peculiar occupants might reveal itself to you. A stranger will know your name, and when they invite you inside you won't want to leave. By the time you feel like you've overstayed your welcome, you'll find that leaving was never a possibility.
Slade House unravels a story through fifty years, beginning its twisted tale in the late 1970s. Just shy of every decade, the brother and sister who occupy the home invite a new guest to stay with them—sometimes someone like a withdrawn student, other times a recently single police officer. But the frightening truth that lurks in the dark heart of the house is one that few people live to tell.
The Haunting of Hill House
Another classic, Shirley Jackson's terrifying novel features a house of horrors.
Hill House is notorious for its haunting nature. As such, four people arrive on the grounds to investigate: the heir of the estate, Luke; a reserved woman with a history with the supernatural, Eleanor; an eager occult scholar, Dr. Montague; and the doctor's lively assistant, Theodora. At first glance, the house seems to only offer an unsettling aura. But Hill House is merely biding its time, deciding which of its guests to claim as its own.
For more of this chilling story, be sure to check out the it inspired on Netflix.
The Graveyard Apartment
A young family moves into a new apartment building, hoping it's a home that sticks. The family may have a terrible secret they're desperate to keep, but the graveyard beyond the apartment walls possesses its own darkness. The building's residents start to flee after a string of chilling experiences. The more people who leave, the more the family suspects they may be caught in a trap. Abandoned by their neighbors, it becomes clear that a horrible unknown something is slinking around in the basement.
Featured photo of "The Turning" via Vertigo Entertainment.
This post is sponsored by Open Road Media. Thank you for supporting our partners, who make it possible for The Lineup to continue publishing the scary stories you love.