Kids aren't exactly known for making the best choices, but usually, they're doing their best. The killer kids in these terrifying stories are doing their best, too. They just happen to be doing their best at haunting, hurting, and horrifying.
These chillers will give you some warning signs to look for in your own kids–or a great reason to not have any.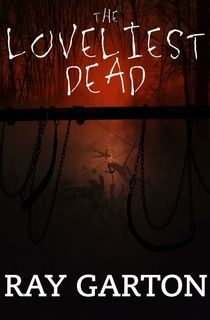 The Loveliest Dead
The kids in this supernatural horror thriller are anything but lovely. After Jenna and David Kellar lose their precious four-year-old son, they move with their surviving child to a new home, hoping to make a new start. They soon discover that the backyard is haunted by some very nasty little ghosts, and one of them looks strangely familiar to the grieving couple. If you like this one, you'll be glad to learn that Ray Garton has written dozens of horror books, enough to keep you under the covers for years.
Related: Candy Montgomery: The Desperate Housewife Who Murdered Her Own Friend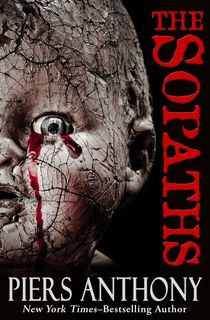 The Sopaths
What is a sopath? A child born without a soul. When Abner Slate watches his five-year-old daughter murder her mother and brother, he realizes he's got a sopath on his hands. To save himself, he must kill his own child. Yes, this one is very dark. Author Piers Anthony lost his own daughter two years before The Sopaths was published. When Abner finds a network of sopath victims, the story takes off. It seems the sopaths are taking over.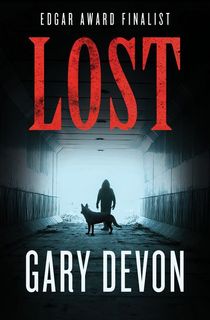 Lost
The novel opens with 12-year-old Sherman Abbott shooting himself in the head. He survives, teams up with a vicious dog, and goes off to rescue his sister from a lonely woman who kidnaps 'lost' children to save them. Abbott is definitely not a nice boy, and you'll never be quite sure who you're rooting for during this terrifying and bloody chase.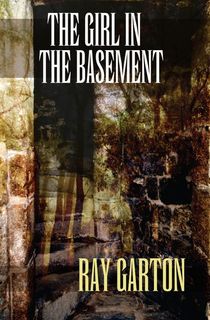 The Girl in the Basement
Fifteen-year-old Ryan Kettering has endured a series of abusive foster homes. He thinks his luck has changed when he moves in with the Prestons. There are five other foster kids in the house: a ready-made family. But then there's nine-year-old Maddy who stays in the basement. Maddy speaks in a strange, adult voice. And, for some reason, the government seems interested in her. Maybe Ryan's luck hasn't changed after all.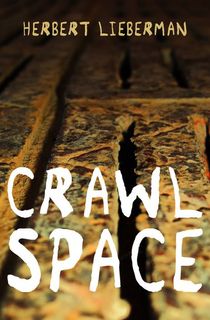 Crawlspace
Albert and Alice Graves never had children, but they are content with their lives and their comfortable, retired life in a New England farmhouse. Then a shy young man comes to fix the furnace… and stays. He's odd, but the Graves warm to him. He moves in slowly. First, he burrows into a crawl space in the basement. Then, he's invited to take a bedroom. But the neighbors are not nearly as welcoming. The Graves may have found a surrogate son but adopting him comes at a cost.
We Need to Talk About Kevin
This 2003 bestseller starts with a school massacre. The killer is Kevin and the book is a series of letters from Kevin's mother to her absent husband. She looks back at her son's childhood in a new light. Were there signs? Was everything as it seemed? How much is she to blame? But as she reexamines her own life, Kevin is also changing. This absorbing drama has deserved all of the praise it has received – and the film adaptation is just as good.
The Other
The Other was a sensation when it was published in 1971 and has remained a major influence on horror writers ever since. This horror classic is set in New England in the 1930s. Thirteen-year-old twin brothers Holland and Niles aren't getting much adult supervision. Their father has just died, and their grieving mother has retreated to her room. Left on their own, the twins discover some frightening things about themselves – and about the other.
The Fifth Child
What does it take for a mother to be repelled by her own child? You may find out in this novel by British author Doris Lessing. Harriet and David Lovatt have four lovely children. They pride themselves on having escaped the crime and social turmoil all around them. Then they have a fifth child who is more demon than baby. Even a white picket fence can't protect the Lovatts from their own flesh and blood.
The Midwich Cuckoos
British author John Wyndham has made a career of finishing off the world in various apocalyptic disasters. This 1957 novel may be his best known. In the sleepy town of Midwich, women suddenly start giving birth to alien monsters. The story has been adapted twice for the screen as Village of the Damned, but the book is far more subtle and scary.
The Bad Seed
Published in 1954, this terrifying story may have been the first to make a monster out of a child. Rhoda is a sweet, polite and precocious eight-year-old girl in pigtails. So why do terrible things happen when she's around? You definitely do not want to get in Rhoda's way. The story was turned into a successful Broadway play and into a 1956 movie.