Considering the twisted crimes of serial killers, it's hard to believe that they were ever able to lead a normal life at one point. For all you know, you could have passed by a killer at the grocery store or any other public space and had no idea…
What better way is there to learn about the mind of a serial killer than to ask them yourself? We've selected seven books by authors that knew serial killers firsthand and had the opportunity to ask them all the burning questions at the forefront of your mind. Prepare yourself for chilling perspectives on evil that you've never seen before.
Dear Dawn
A string of murders in 1989 and 1990 initially led to a series of dead ends, but investigators never expected the search for clues to end where it did: at the feet of one of the first-ever known female serial killers. Before she was executed for her crimes, Aileen Wuornos kept up a written correspondence with her childhood friend, Dawn Botkins. Edited under the guidance of Botkins herself, this book captures Wuornos' disturbing past and terrifying truths in her own words.
Green River, Running Red
Savvy true crime readers will undoubtedly already be familiar with Ann Rule's New York Times bestseller, The Stranger Beside Me, which chronicles her friendship with Ted Bundy before he was arrested for killing dozens of women and girls. If you've already read it and are on the hunt for something similar, consider Green River, Running Red.
Related: 15 Ann Rule Books You Won't Be Able to Put Down
After spending over 20 years investigating the story of the Green River Killer, Rule wrote this book about the case and his eventual capture. Her interest was heightened by proximity; some of the victims were found just a mile away from where she lived and raised her own daughters. The creepy part about Ann's relationship with this serial killer is that while she did not know his identity before his arrest, he knew who she was and even attended some of her book signings. It's chilling to think that she unknowingly met the very man whose heinous crimes she was investigating.
A Serial Killer's Daughter
In 2005, Dennis Rader was arrested under suspicion of being the notorious serial killer BTK—a nickname he gave himself, standing for "bind, torture, kill". A loving father, regular churchgoer, and Cub Scout leader, his arrest came as a shock to his community. No one was more caught off guard than his daughter, Kerri. In her memoir, she writes about her childhood and her relationship with her father, as well as her struggle to reconcile the man who raised her with his disturbing and sadistic crimes.
Confession of a Serial Killer: The Untold Story of Dennis Rader
Katherine Ramsland wrote Confession of a Serial Killer: The Untold Story of Dennis Rader after visiting him in jail and writing him letters in order to unravel his twisted mind. Rader apparently grew up fascinated by serial killers and always dreamed of becoming one. However, he seemed completely normal in the public eye. This account describes the darkness within serial killers and how they're able to hide it for so long.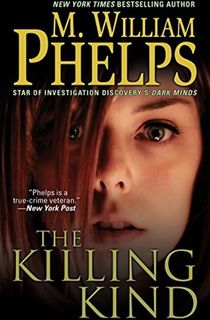 The Killing Kind
Bestselling investigative journalist M. William Phelps unpacks the mind of serial killer Danny Hembree. He tells the stories of Hembree's victims, including 17-year-old Heather Catterton and 30-year-old Randi Saldana, and even had a chance to interview the murderer himself. By drawing on firsthand correspondence with Hembree and learning about his relationships with the victims, Phelps shows that sometimes serial killers may be the people you least expect.
My Friend Dahmer
Everyone knows the name Jeffrey Dahmer, even if younger readers just recognize it from the Katy Perry song "Dark Horse". But cartoonist Derf Backderf wasn't just familiar with Jeffrey Dahmer—he was his friend in high school.
Related: 10 Little-Known Facts About Jeffrey Dahmer
This novel unpacks the serial killer before all the horrible crimes he committed. Often described as a monster, this book shows you a side of Dahmer that you've never really heard of before. Backderf is surprisingly empathetic when describing Dahmer and his disturbed teenage years. Discover what Jeffrey Dahmer was like from the perspective of someone who knew him while he was young.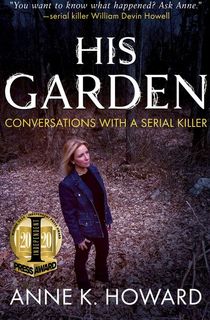 His Garden
I can confidently say that I do not think anybody wakes up in the morning and decides they are going to become friends with a serial killer that day. When it comes to lawyer Anne K. Howard and serial killer William Devin Howell, their friendship is anything but ordinary.
Howard reached out to Howell while he was serving jail time in order to better understand the mind of a serial killer. Between in-person visits and recorded phone calls, Howard ends up learning more about Howell's complicated history than she had bargained for. This story shines light on the evil present in serial killers, but also their humanity.