Family can be one of the most stressful aspects of the holiday season. The way your siblings know how to push all your buttons. How your childhood home shrank three sizes since last year and it's impossible to find three seconds of peace. The aggravation of dealing with that one uncle—you know who we mean.
But the one set of family members that can make things particularly taxing are the youngsters. The over-excited squeals fueled by an energy store that never ends. Surly teenagers that speak a perplexing language of slang that's barely decipherable. And don't forget the sugar crashing tantrums.
It all adds up to the perfect excuse to dive into some true crime as a distraction. All murder is tragic and horrifying, but when these crimes are committed by children, they are especially heartbreaking. We've found nine true crime novels featuring the tragic stories of kids who've killed.
Related: 17 Killer Kids Who Will Change the Way You See Children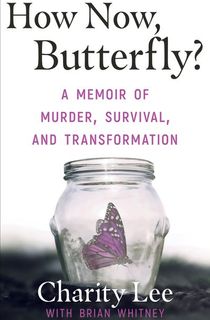 How Now, Butterfly?
For any parent, losing your child is horrific. But when your child is murdered by your own son, the reality is unthinkable. That's exactly where Charity Lee found herself when her 13-year-old son murdered her 4-year-old daughter. Charity had to navigate grief and horror at the same time while somehow finding a way to forgive her son.
A harrowing memoir covering intensely difficult subject matter, How Now, Butterfly? is a painful journey into a devastating situation. Lee never lets you forget that while her son is a murderer and belongs in prison, he was also a boy who needed love, compassion—and treatment.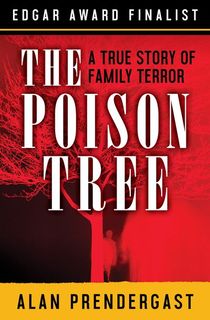 The Poison Tree
On the night of his parent's anniversary, 15-year-old Richard Jahnke, Jr. waited in the cold November night with a shotgun. When his father got out of the car, he shot him in the chest. His 17-year-old sister, Deborah, waited in the living room with a rifle as backup. Within hours both siblings were in jail. But was it murder? Or self-defense?
This disturbing true story follows the Jahnke family into their heartbreaking life filled with physical, emotional, and sexual abuse. The Poison Tree is an intricate and revealing examination of the injustice the siblings faced—both at the hands of their father and from a biased judicial system.
Related: 10 Family Horror Books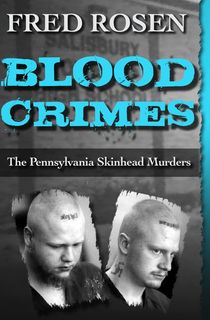 Blood Crimes
Bryan and David Freeman rebelled against their parent's strict rules and their devout faith as Jehovah's Witnesses. Indoctrinated as a neo-Nazi in reform school, Bryan then brainwashed David. But their rebellion took a dark turn when they murdered their parents and their younger brother. After forcing police to chase them across three states they were brought back to Pennsylvania to face justice. But was one brother more culpable than the other?
With conflicting testimony and varying accounts, Blood Crimes reveals how damaging rigid doctrine of any kind can be. While it's easy to be sickened by the immense hate that led to these crimes, the fact that warning signs were ignored begs the question of whether intervention could have prevented tragedy.
Related: Blood Brothers: The Despicable Bond Between Bryan and David Freeman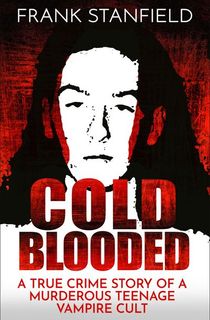 Cold Blooded
When Naomi Ruth Queen and Richard Wendorf were found bludgeoned in their bedroom and their daughter was missing, authorities feared she was another victim. After a manhunt that spanned multiple states, investigators arrested a group of teenagers led by 16-year-old Richard Ferrell claiming to be leader of a vampire cult. And Heather Wendorf was with them. But was she a victim? Or a participant?
Cold Blooded goes beyond the sensationalized details of occult rituals, blood-drinking sex pacts, and extreme family dysfunction to examine the case as a whole. Ferrell was the youngest person on Florida's Death Row, sparking Constitutional arguments and legal discourse for over twenty years. Stanfield presents the facts and histories, letting transcripts speak for themselves to ultimately allow you to decide if Ferrell is a victim who deserves a chance at redemption—or a sadistic killer incapable of remorse.
Dandelion on my Pillow, Butcher Knife Beneath: The True Story of an Amazing Family that Lived with and Loved Kids who Killed
Nancy Thomas took in violent children and worked to rehabilitate them. For some, Nancy was their last hope. Through therapeutic intervention techniques, Nancy goes in-depth in nine incredible cases, showing that though these kids suffered deeply and tragically, there can be hope for their futures.
Through compassionate storytelling, Dandelion on my Pillow, Butcher Knife Beneath gives an unflinching look at the reality of several disorders and offers actionable ways to handle them. Throughout every story it's clear that these kids have suffered enormous trauma and that with patience, consistency, and empathy it's possible to end the cycles of violence and offer them a chance at a well-adjusted future.
Related: Predicting A Killer: Do These Three Childhood Traits Really Point to Future Violence?
Cruel Sacrifice
On a cold January night, five teenage girls piled into a car. By morning, one of them didn't come back. Shanda Sharer's 12-year-old body was found tortured and mutilated almost beyond recognition. The community was shocked at her death. But no one was prepared when the accused murderers were the four teenage girls with her that night. What follows in this book is the saga of one of the most brutal crimes in Indiana history.
Cruel Sacrifice is a dark, twisted journey into how jealousy, extreme emotions, and pack mentality can lead to devastating consequences. It highlights how far bullying can go and how tragedy stems from abuse.
Related: The Kids Aren't Alright: 3 Diabolical Teenage Murderers
I Am Cain
Newlyweds Nancy and Richard Langert were shot in their home. Nothing was stolen. There weren't any suspects. The police had no leads. The case baffled seven police departments and the FBI. But one policewoman refused to give up and tracked down the killer.
The narrative in I am Cain focuses on the intense eighteen-month investigation that ends with a suspect no one saw coming. This book is an engrossing read that shows how difficult it can be to find a killer.
Little Girl Lost
In January 1945, 9-year-old Mae Barrett disappeared. The next day her battered and mutilated body was found. Long before forensic science, police found one piece of evidence that led them to popular and enigmatic 13-year-old Myron Semunchick—the all-American boy who almost got away with a brutal murder.
The murder of Mae Barrett made headlines across the US and Canada. It's considered one of the most notorious crimes in history. Little Girl Lost goes back to a different time and really highlights how while certain aspects of investigation have changed, the construct of a killer remains frighteningly the same.
Related: The Boy in the Box: Philadelphia's Decades-Long Child Murder Mystery
Kids Who Kill: Case 1: Joshua Phillips
The Cliftons forbade their 8-year-old daughter Maddie from playing with 14-year-old Joshua Phillips. But she considers him her best friend. The last time she was seen, a neighbor watched Phillips talk with Maddie on her front lawn. The week long investigation ended when it was discovered that her body had been hidden in plain sight the entire time.
This chilling book presents a well-researched and meticulous account of the investigation and Phillip's home life—as well as insight into what motivated a teenager to commit such a horrendous crime. The first in a series of true crime books, Kids Who Kill is an unflinching but empathetic look at what drives violent crime in children.