There is something deeply satisfying on a primal level about reading a romance book. Stories all about yearning and heartbreak and true love are soul-nourishing musts. It is necessary to the human experience to see unrequited love, love triangles—and yeah, we 100% want the man in black to save Buttercup and live happily ever after. Pure romance, though? Oh, that's brain candy. Sex on the first page? Like Britney Spears says, hit me baby, one more time. Add in a monster or two, maybe a few zombies...and now we're really turning up the heat.
This Valentine's Day, give yourself the gift of a book that loves you back. Below are a few favorites I have complied in order to ensure your time snuggled under the covers with your book satisfies all your animal cravings. With these books, you don't have to sacrifice the romance for the gore—you get to indulge in both.
Related: 17 Romantic Horror Movies That'll Make Your Blood Run Cold
The Loving Dead
What could possibly be sexier than zombies? Doesn't do it for you? How about sex zombies? The Loving Dead isn't for the faint of heart, but it is for those who have a heart and won't faint…easily. This book does everything horror is supposed to do—it sends a truth via monster, sex, and gore. Plus, it's one of my all time favorites, ever.
In The Loving Dead, a zombie plague (transmissible through kissing and sex) is ravaging the Bay Area of California. This zombie plague isn't like the one we're living. This one is arguably better. These zombies are sex crazed and once you've been bitten, there are only two things on your brain: violence and sex.
Book of the Dead
What would it be like to not feel? What do you eat when there's really, truly, nothing left? Robert McCammon asks the question: what do the zombies do once all of the people have been eaten?
Driven by insatiable hunger and the question "When did love die" in his bony skull, Jim wanders through the town he used to live in feeling hungry, yeah, but also completely empty. It isn't until he meets Brenda that he begins to feel again. And trust me, it's the kind of love that is all consuming. This is a short story, so it's for the readers who prefer something bite-sized this Valentine's Day. You can read the entire story here.
"Eat Me" by Robert McCammon is a short story that first appeared in the Book of the Dead, edited by John Skipp and Craig Spector—and though the book is out of print, you can still find it online if you're willing to pay a pretty penny for this collector's item.
Kiss of a Demon King
What could go wrong in a novel that has a ruthless warrior, a sorceress, and a trapped demon? Follow these characters down, down, down to a place where the captive becomes the captor and the incidents that follow. While the entire Immortals series is also a captivating read, Kiss of a Demon King can be read as a stand alone.
The Lady of Rooksgrave Manor
Esther finds herself in need of a job that is more suited to her lifestyle. Through a series of very fortunate events and a unique job interview, Esther is on her way to becoming a "Lady" (courtesan) of Rooksgrave Manor—a high-end brothel…for monsters. But, when strange(r) things start to happen at the manor, Esther wonders if she can keep hold of her new, exquisite life. This book was recommended to me by a friend who said: "There is so much sex in this book." And oh, was she gloriously right. The Lady of Rooksgrave Manor is for those who like a story with a heaping helping of sultry.
Water for Drowning
Josh is a rock and roller. He doesn't have time for love. He doesn't have time for anything not band related. He certainly doesn't have time to fall in love with a mermaid. However, the ocean has different plans. I've included this one because while this isn't technically romance, it is incredible love story. And while it isn't as heavy on the gore as some of the others, there is certainly a subtle element of body horror. This book is a snuggle up with some tea sort of read—and then binge it all the way through.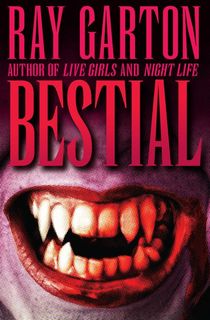 Bestial
And now for the other end of the spectrum: an erotic horror book which several reviews call "disturbing" and even "disgusting." But if you want your eroticism with a bit more horror, Bestial may be more up your alley. A werewolf epidemic is spreading, and the infection transfers through intense violence and grotesque sex. With everyone in town either a starved predator or terrified prey, will there be an escape?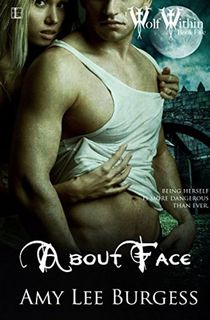 About Face
While this book is the fifth in the Wolf Within series, About Face really ups the ante. Stanzie is Advisor to the Great Council, and it's her job to discover other people's secrets. Under orders from the Council, Stanzi travels to Dublin to warn Liam Murphy (her estranged bond mate) that his search for revenge is not only endangering himself, but threatening a delicate balance in their world. In this heart-pounding a race against the clock, Stanzie and Liam will discover who their true enemies are.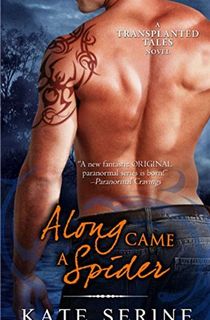 Along Came a Spider
In this gritty and rough-edged paranormal romance—book three in the Transplanted Tales series—we follow Make Believe characters who've been transported to the mundane world. When Trish (Little Miss) Muffet is attacked at a gruesome crime scene, she is shocked when her rescuer is none other than Nicky "Little Boy" Blue. But saving her was a side quest on his bigger mission: taking out Vlad Dracula. Trish will do whatever it takes to bring Dracula down—and things are going to get a little steamy.