From ghastly visions and clairvoyant children to the evil machinations of a haunted hotel, Stephen King's 1977 horror classic , and the 1980 movie adaptation by Stanley Kubrick, have inspired legions of horror books and movies. Recently, moviegoers returned to the Overlook Hotel in Mike Flanagan's adaptation of , King's 2013 sequel to The Shining. Starring Ewan McGregor as an adult Danny Torrance, Flanagan's Doctor Sleep follows the now-grown Torrance as he fights his demons and faces down a new supernatural threat. Flanagan views his flick as an adaptation of King's literary work that simultaneously exists in Kubrick's cinematic universe. In fact, according to this from Slashfilm, Flanagan even reconstructed the Overlook's interiors using Kubrick's original blueprints!
Related: Danny Torrance Returns to the Overlook Hotel in the Chilling New Trailer for Doctor Sleep
This is all well and good for a night at the movies. But what about a terrifying read that will linger in your minds long after you turn the last page? If you can't get enough Jack Torrance or the haunting tunes echoing down the halls of the , then these terrifying books like The Shining are for you.
Just don't say we didn't warn you. After all, all work and no play makes Jack a dull boy.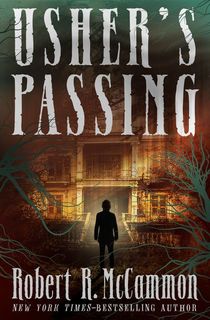 Usher's Passing
Embracing Edgar Allan Poe's famous gothic tale of familial insanity—"The Fall of the House of Usher"—McCammon's novel follows Usher descendant and horror novelist Rix. After leaving the infamous and isolated family estate, Rix is dragged back home as his father teeters toward death's door. Between his sister's gradual fall into madness and the eerie lore of missing children in the Briartop Mountains, Rix is less than happy to be home. When he feels the presence of the strange, unknown being he saw as a child, he knows that the halls of Usherland hold even more darkness than he feared.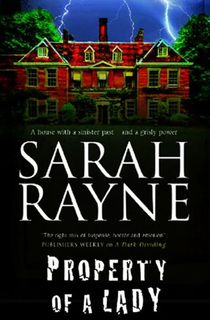 Property of a Lady
When an old estate in Shropshire is willed to a pair of Americans, they ask their friend Michael Flint to take a look at the place. Abandoned for nearly one hundred years, the Charect House stands like a snapshot of the past. Michael is intrigued, but his interest is piqued further by the presence of the recently widowed antique dealer, Nell West. As renovations begin on the home, eerie happenings begin to beset the halls.
If you loved The Shining for its hotel with a sinister history and it's poor, haunted children, then Property of a Lady is a great follow up.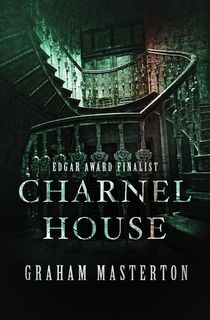 Charnel House
This chilling novel by Graham Masterton takes the horrors of a haunted house and cranks the stakes up to a hundred. Seymour Willis arrives at the San Francisco Department of Sanitation with a bizarre complaint—his house is breathing. As Willis stands in John Hyatt's office, it's too ridiculous to believe. However, upon inspection, Willis's house isn't just alive, but possessed by a cruel and vicious demon of ancient Native American folklore.
The dark beast is clawing at the walls, clattering to break free and unleash his wrathful hunger upon the people of San Francisco. All that stands between humanity and annihilation are Seymour, John, and a Native American shaman.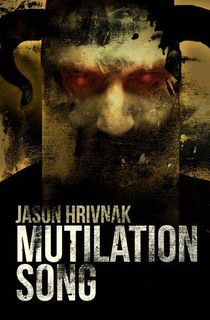 Mutilation Song
If you got hooked on the madness of The Shining, then rest assured that Mutilation Song picks up the thread of insanity and takes off running. In this novel, Thomas is haunted by the voices in his head. Among the most vicious of them is the demon Dinn, whose evil tirades claim that Thomas's increasingly poor mental health is an effect of an occult training program set out to mold the demons of the future. With his brain twisted and tormented by Dinn, Thomas treats those close to him as foes and sees Hell around every corner (temporarily unavailable).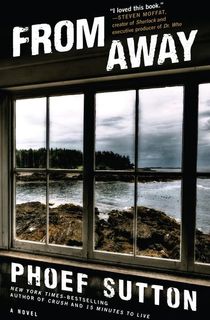 From Away
After a tragic car accident, siblings Sammy and Maggie are two of the last remaining relatives of the Kehoe family. In search of peace and healing, they—along with Maggie's four-year-old daughter—travel together to their family home on Fox Island. The familiar yet isolated setting allows Sammy and Maggie to rebuild their lives and rekindle long-lost relationships. But not everything from the past should reemerge.
The Kehoe siblings have a mysterious gift that allows them to see things few others can see—ghosts. Unfortunately, not every spirit is friendly. Sutton's gripping modern ghost story of an isolated estate and the otherworldly dangers that lurk within is sure to keep you reading long into the night.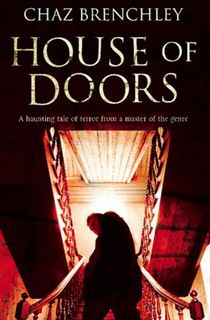 House of Doors
Heartbroken widow Ruth Taylor arrives at RAF Morwood as the Nazi blitzkrieg is in full swing. Determined to overcome her deep sadness, she dedicates herself to nursing wounded airmen. However, the hospital that houses the severely burned pilots is D'Espérance, and it's full of secrets.
Related: 11 Nightmare-Inducing Authors to Check Out After You've Read Everything by Stephen King
Plagued by visions, Ruth gets the uncanny feeling that her dearly departed husband may not be so far away. The eerie happenings and disembodied voices echoing down D'Espérance's halls soon turn brutal and malicious, and Ruth fears the ghost of her late husband may be to blame.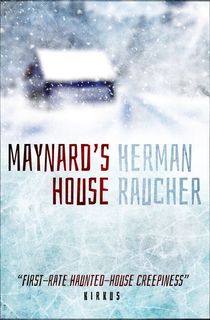 Maynard's House
If the isolation Stephen King built around the Overlook Hotel had you squirming in your seat, prepare to crawl out of your own skin with this cult horror novel by Herman Raucher. Tormented Vietnam veteran Austin Fletcher inherits the house of Maynard Whittier, a war buddy killed in action. Tucked far away in the icy, harsh woods of northern Maine, the small house is inhabited by a strange force. Torn between whether or not the horrors are real or figments of his own mind, Austin finds he can't escape when a blizzard rolls in.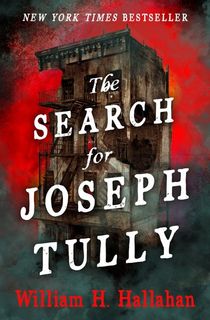 The Search for Joseph Tully
Peter Richardson is the only inhabitant left in the bedraggled, crumbling Brevoort House. Old and forgotten by time, the house puts an unbearable strain on poor Richardson. A horrific, dark presence foretells his coming death.
Across Brooklyn, Matthew Willow is in pursuit of a very specific man with very little to go on. His only lead? The name Joseph Tully, the alleged ancestor of the person he seeks. Willow and Richardson walk down intertwining paths full of bleak vengeance and the occult.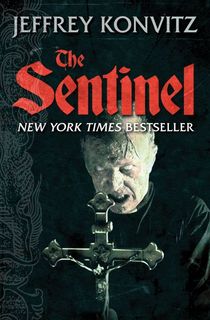 The Sentinel
Much like The Shining, this sinister horror classic was so gripping that it was made into a . When Allison Parker—a beautiful aspiring model—finds the home of her dreams in an Upper West Side apartment, she can't wait to move in. However, the building's inhabitants aren't as ideal as the real estate.
Allison feels like she's under the constant watchful gaze of a reclusive priest, even though he's blind. The vacant apartment above hers echoes with unexplained noises. The longer she stays there, the more enmeshed she becomes in the evil, demonic sins of the building.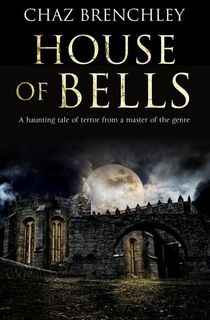 House of Bells
Author Chaz Brenchley beckons us back to the house formerly known as D'Espérance. Set in the sixties, this novel follows Grace Harley, who is desperate to get away from her life after her involvement in a government scandal. Luckily, her former lover—a newspaper editor named Tony Fledgwood—gives her an out in the form of an investigation into an odd hippie commune in London. However, Grace may not be as lucky as she thought.
The hippie commune is settled in D'Espérance, a former World War II army hospital. As Grace infiltrates the commune, she unravels the secrets of the group and the fate of the last journalist sent to capture their story. Just like all those years ago during the war, violent incidents begin to plague the halls of the old home. With Grace on the same path to danger as her vanished journalistic predecessor, history may be bound to repeat itself in more ways than one.
The Amityville Horror
This real-life account of one of the most infamous haunted houses of all time has spawned a series of films and many questions about its claims. This haunted house repeatedly terrorized George and Kathy Lutz and their three children. They described unexplained swarms of flies, feeling as if some unseen force was grasping them, loud noises, and oozing walls—amongst other terrifying phenomena. Though the Lutzes' account was met with much controversy, there was one thing they weren't making up: Its violent backstory. Before they moved in, the house was the site of the murder of the six members of the DeFeo family, who were shot and killed by their own Ronal d DeFeo, Jr. in 1974.
A Head Full of Ghosts
A combination of The Shining and , the Barretts' world is turned upside down when their teenage daughter starts exhibiting signs of what looks like intense paranoid psychosis in Paul Tremblay's first novel. Trips to the doctor leave her undiagnosed and unchanged, so the family seeks help from their priest, who believes she may be the victim of demonic possession. Desperate to pay her medical bills, the Barretts agree to be filmed for a reality show called The Possession. But what they witness, and the television crew captures, is far more dangerous than anyone bargained for.
Mr. Splitfoot
This critically acclaimed modern ghost story begins with two orphans, Ruth and Nat, who, to pass the time, claim to be able to communicate with the dead—much like Danny in The Shining. Their strange gift leads them to be used as pawns in an elaborate con. Years later, when Ruth's niece Cora becomes pregnant, her aunt resurfaces to lead Cora on a journey across New York state—leading her to realize how her story (and that of her unborn child) are linked to Ruth and Nat's.
The Vision
In this classic 1977 thriller from best-selling author Dean Koontz, Mary Bergen is a clairvoyant who has worked for years aiding police in tracking down murder suspects. But her visions are clouded by events from her own past. Mary was the victim of a brutal crime as a child and, despite the fact that her attacker died 24 years ago, she is haunted by visions of him claiming to return for her. Like Danny and Hallorann's gifts in The Shining, Mary's psychic abilities come with a very high price.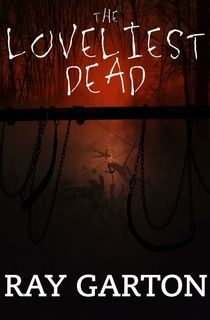 The Loveliest Dead
Jenna and David Kella are on the run from enormous personal tragedy—the unexplained death of their four-year-old son, Josh. An inherited home outside of Eureka, California, promises a new start for them and their surviving son, Miles. But when they arrive they find that their grief has followed them. Jenna sees visions of a ghostly toddler, and her husband hears the sound of children's laughter in the backyard. One of these visions even resembles their dead son, Josh. Miles wakes in the night to see a vision of a sulking man telling him "to be a good puppy." Just what kind of house of horrors have the Kellas stumbled into?
Midnight Voices
This subtle homage to will delight those who revel in the ghoulish cast of characters in The Shining's Overlook Hotel. When Caroline Evans' husband is murdered in Central Park, she finds herself the widowed mother of two children. Luckily, her re-marriage and move to a new apartment building on the Upper West Side give her hope that things are looking up. Sorry, Caroline. Once there, her children Ryan and Laurie start having horrible nightmares, and their neighbors exhibit strange behavior. At first Caroline thinks it might just be growing pains, but then again, children do have a sixth sense about these things.
The Haunting of Hill House
A psychologist calls in two young women who have had experiences with the paranormal to test the capabilities of fear in this classic 1959 novel by Shirley Jackson. But what he doesn't anticipate is that one of the women, Eleanor, is particularly sensitive to the unexplained phenomena (like Danny in The Shining), and that puts her particularly at risk from the evil spirits that lurk behind its walls. If the family drama at the heart of The Shining is what really freaks you out, you'll love The Haunting of Hill House—a book that Stephen King once called America's finest horror novel.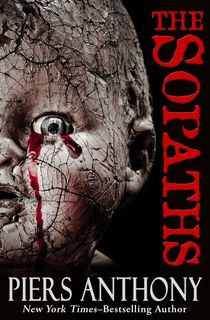 The Sopaths
If the twins at the end of the hallway weren't creepy enough for you, try Piers Anthony's dystopian novel Sopaths on for size—featuring murderous children born without souls who will stop at nothing to get what they want. When Abner murders his own daughter in self-defense, he is taken in by a network of sopath victims called Pariah. The group is working to save the world from these evil beings. But Pariah leads him to the most dangerous sopath of all, the appropriately named Autopsy. Readers have called Sopaths "a deeply disturbing, soul-searing narrative that will leave you more scarred than scared."
Hell House
Knowing his time is running out, wealthy publisher Rolf Rudolph Deutsch hires two mediums and a physicist to discover whether or not there is life after death. The motley crew of hired researchers travel to Belasco House in Maine, which has earned the terrifying nickname of Hell House. Abandoned since 1949, the Belasco House is supposedly the most haunted house in the world. The team is eager to investigate the so-called Hell House, but little do they know that the evil lurking inside its walls is making a quick study of them, too.
Heart-Shaped Box
Joseph Hillstrom King, better known by his pen name, Joe Hill, is actually the son of The Shining author, Stephen King. Aware of perhaps the inevitable comparisons, King chose to publish under a pseudonym. His first novel, Heart Shaped Box, tells the story of an aging rockstar's obsession with collecting odd memorabilia online, and the one item that brings him a whole lot of grief—a dead man's funeral suit, which arrives in a heart shaped box. Despite many warnings, Judas (the rockstar), like Jack Torrance, purchases the suit anyway and discovers a dark past that links him to this unusual collectible.
Related: From 20th Century Ghosts to NOS4A2: Where to Start with Award-Winning Horror Author Joe Hill
This post is sponsored by Open Road Media. Thank you for supporting our partners, who make it possible for The Lineup to continue publishing the true crime and creepy stories you love.
Featured still from "The Shining" via Warner Bros.