There are some people who will say that UFOs and aliens are just science-fiction, but believers will tell you that extraterrestrials are far from fictional. And the books on this list prove that! Whether you want to believe or are just interested in learning more about one of the most popular unexplained mysteries of all time, you'll certainly find something to enjoy here. From accounts of the famous Roswell crash to the ancient astronaut theory, here are ten out-of-this-world UFO and alien books.
Related: Roswell, New Mexico: The Birthplace of an Enduring Alien Legend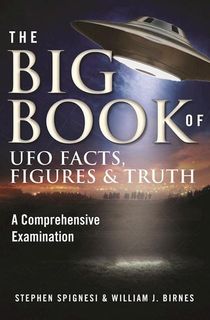 The Big Book of UFO Facts, Figures & Truth
This handy reference guide contains everything you need to know about aliens and UFOs. From all the best evidence to various famous theories and what NASA and other official agencies have to say about aliens, aspiring extraterrestrial investigators have everything they need in The Big Book of UFO Facts, Figures, and Truth.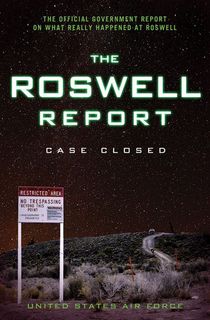 The Roswell Report
On July 7, 1947 something fell out of the sky and crashed on a ranch near Roswell, New Mexico. Local military officials first reported that they had found a flying saucer at the site, but quickly retracted the statement and said it was actually a weather balloon. Ever since then, debate has raged about what really crashed on that night in 1947. The Roswell Report: Case Closed is the U.S. Air Force's most recent statement on the incident, but you'll have to decide for yourself if this revisited investigation answers all of your questions.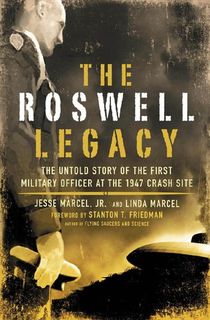 The Roswell Legacy
Major Jesse Marcel was the first military officer on the scene at the Roswell crash site. What he saw that night changed his and his family's lives forever. Now, his family has revealed exactly what Marcel saw all those years ago, and it conflicts with the Air Force's official weather balloon explanation.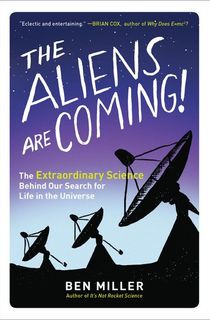 The Aliens Are Coming!
Over the years, there have been many scientists who have taken on the issue of whether or not aliens exist. In The Aliens Are Coming, science writer and actor Ben Miller takes readers through the scientific findings that he believes shed light on the search for extraterrestrial life. The more experts learn about life on this planet the closer they could get to understanding how it works—and maybe has always been working—on other planets far, far away.
The 37th Parallel
In The 37th Parallel, author Ben Mezrich tells the true story of Chuck Zukowski, a microchip engineer and UFO enthusiast. What started as a hobby tracking UFO sightings in his home state of Colorado quickly becomes much more when he hears reports of mysteriously mutilated livestock cropping up all over the western states. Zukowski sets out to find the truth, and on his travels through Utah, Colorado, and Kansas, he uncovers a strange connection between the livestock, ancient sacred sites, and possible extraterrestrial life.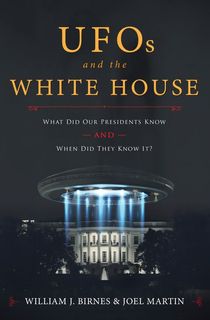 UFOs and The White House
UFO enthusiasts may be aware of US President Jimmy Carter's famous flying saucer sighting, but in UFOs and the White House, authors William J. Birnes and Joel Martin shed light on the many experiences other presidents have had with aliens. Going all the way back to George Washington, multiple US presidents have reportedly seen UFOs. When JFK first announced his goal to put a man on the moon, he may have known there were other beings already flying around outer space. This book makes the case that UFO sightings may be as American as apple pie.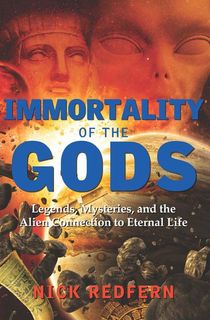 Immortality of the Gods
The ancient astronaut theory—popularized by the TV show Ancient Aliens—states that ancient myths from around the world of gods and monsters that interact with humanity were actually true stories about aliens visiting our planet.
In Immortality of the Gods, Nick Redfern takes the theory a step further and argues that ancient aliens knew the secrets of how to live forever. As part of his investigation, he explores multiple ancient stories from the Bible to the Epic of Gilgamesh with characters that were described as being hundreds of years old. He also seeks to answer the question of if those same secrets of immortality still lie buried in the ancient sands of the Middle East.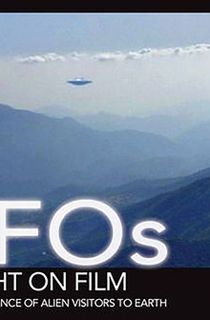 UFOs Caught on Film
Some of the most famous pieces of evidence in support of the existence of aliens is photographs of UFOs that people have taken over the years. In this collection of photographs, UFO researcher B J Booth explains why these photos—some dating as far back as the 1920—are the best of the best, and gives commentary along the way.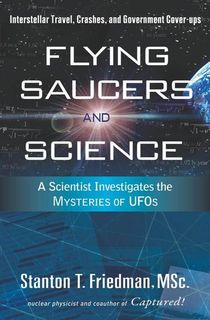 Flying Saucers and Science
In Flying Saucers and Science, author Stanton T. Friedman treats the question of UFOs and the existence of aliens as a legitimate scientific question. Friedman has worked as a nuclear physicist for decades and applies his knowledge to the world of UFOs. If aliens really are traveling through the universe, what is the science behind it? Friedman also takes on other popular questions like why aliens would want to come to Earth and whether or not the government is hiding knowledge of their existence.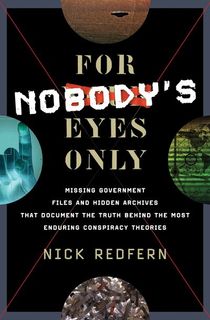 For Nobody's Eyes Only
For all the declassified files the US government has released to the public on all sorts of topics, there are untold numbers more that are still hidden away. From top secret memos about Project MKUltra to "missing" reports about the Roswell UFO crash, there's so much that is still hidden. In For Nobody's Eyes Only, Nick Redfern explores the possibility that some of the most famous conspiracy theories of all time might be true. They're just still sitting in a file box somewhere.