Statistics show that you're more likely to be harmed by someone you know in your own home than by anyone else, anywhere. These 10 books about people who killed their "loved ones" highlight this chilling fact.
With the new spinoff Law & Order True Crime: The Menendez Murders premiering tonight, we're thinking of even more horrific crimes committed by family members. On August 20, 1989, Lyle and Erik Menendez shot and killed their wealthy parents. The trial that ensued was a media circus, broadcast across the nation on Court TV. The brothers claimed they had suffered years of abuse at the hands of their parents, but their lavish spending sprees after their parents' deaths heightened suspicions of guilt.
The cases covered in these true crime books range from fathers who murder their families to daughters who convince their boyfriends to kill. You truly never know who you can trust…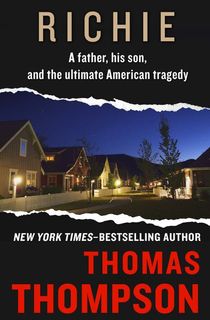 Richie
Richie tells the heartbreaking story of a dysfunctional Long Island family torn apart by their son's addictions and violent behavior. Though George and Carol Diener tried their best to help their troubled teenage son, Richie, when Richie came at his father with a steak knife…he had no choice but to commit the ultimate sin.
Related: Richie Diener: The Troubled Son Killed By His Own Father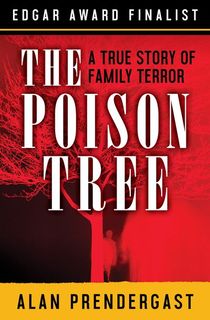 The Poison Tree
Much like the Menendez brothers' trial, jurors has to decide if Richard Jahnke Jr. killed his father in self-defense … or if it was cold-blooded murder. One night, after his parents had come home from celebrating their anniversary, Richard Jahnke Jr. gunned down his father in their own driveway—with his sister Deborah ready to fire in the living room if her brother had missed. Their father, Richard Jahnke Sr., had been subjecting the entire family to terrible abuse for years, and Richard Jr. had finally formulated a plan to stop it.
Related: Richard Jahnke Jr.: The 15-Year-Old Boy Who Shot and Killed His Abusive Father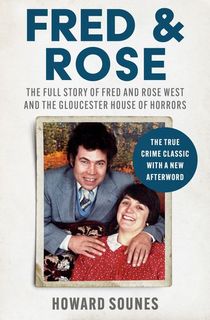 Fred & Rose
This terrifying account of the murderous duo Fred and Rose West examines the crimes committed in the pair's "house of horrors" in Gloucester, England. Before they were both apprehended in 1994, Fred killed his first wife, Rena Costello, and Rose killed Fred's daughter, Charmaine. Fred and Rose's other children suffered years of physical and sexual abuse at the hands of their parents, which led to the murder of their daughter Heather West.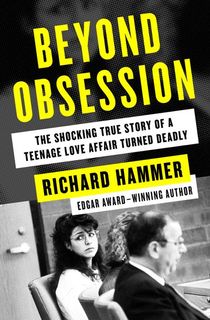 Beyond Obsession
On the surface, Joyce Aparo appeared to be a perfect single mother. But behind closed doors, she abused her teenage daughter Karin. When Karin met Dennis Coleman, the two fell in love—but Joyce disapproved. To get Joyce out of the picture, Karin convinced Dennis to kill her mother. At least, that's what Dennis said. Karin, on the other hand, claimed to have no knowledge of a plan to murder her mother. Was she manipulating everyone around her, or really an innocent victim of a heinous crime?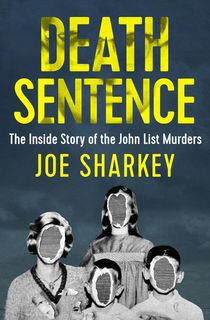 Death Sentence
Life was good for the List family ... that is, until 1971. It was then that John List lost his high paying job and was about to lose their 19-room mansion in Westfield, New Jersey. Claiming that he thought his family would go to heaven and wouldn't have to suffer the consequences of his failure, John List shot his entire family in their home before disappearing for 18 years.
Related: The Father Who Killed His Entire Family and Almost Got Away With It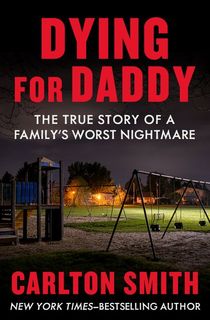 Dying for Daddy
When Jack Barron's wife died mysteriously in her sleep, people felt for this now-single father. And when the same thing happened to his daughters, and he claimed they suffered from the same rare genetic disorder as their mother, the grieving continued. However, when his mother also died in her sleep … authorities finally got suspicious. Was this a devoted father who was struck by a series of tragedies, or a cold-blooded murderer?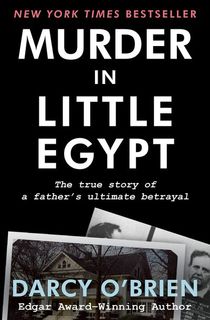 Murder in Little Egypt
Dr. John Dale Cavaness was much loved by his community. So much so that no one could believe what he really was: a murderer. In 1984, Cavaness was charged with the murder of his son Sean. But soon, it would be revealed that Cavaness wasn't just a one-time child murderer, and that he was also responsible for the unsolved death of his eldest son, Mark, which occured seven years before.
Related: John Dale Cavaness: The Real Life Dr. Jekyll and Mr. Hyde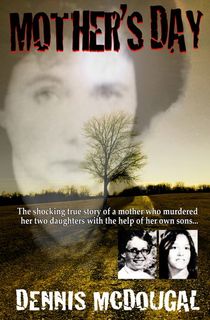 Mother's Day
Horrific mother Theresa Cross Knorr not only killed her daughters, but also had help from her sons. Journalist Dennis McDougal reveals the terrifying truth of a child abuser who tortured and murdered two of her daughters before her youngest daughter finally revealed what happened behind closed doors.
Fatal Vision
When Dr. Jeffrey MacDonald hired Joe McGinniss to write about his innocence after he was convicted of killing his wife and two small children, he had no idea that McGinniss would soon become convinced of MacDonald's guilt. This haunting read about a ruthless killer is not one you'll soon forget.
Bitter Blood
In one of the most horrific family-on-family massacres, Bitter Blood follows the story of Susie Newsom—a recently divorced mother of two who entered into a relationship with her first cousin. As those connected to her and her ex husband began to be murdered, police suspected that Susie and her new lover were responsible. But before they could apprehend her, the unthinkable happened—shedding more blood across this family's already-tragic story.
This post is sponsored by Open Road Media. Thank you for supporting our partners, who make it possible for The Lineup to continue publishing the creepy stories you love.
Featured photo of Lyle and Erik Menendez: Murderpedia