There are spoilers ahead—so if you're here to add books to your Stephen King It Lit Fest, check this article out after you've read It!

August 1st marks the beginning of International Clown Week. With films like Poltergeist and Killjoy, there are plenty of creepy clowns to be found on screen (and with murderers like John Wayne Gacy, plenty of creepy clowns to be found off-screen). But none are as well known as the dreadful Pennywise from Stephen King's It.

Related: These True Creepy Clown Stories Will Make You Want to Hide Forever

Pennywise's crimes are brought to a halt in 1958 when several of the children of Derry, Maine band together to stop him. This group of children—or rather, this "Losers Club"—features some incredibly disparate personalities. However, their mutual need to take down this shapeshifting entity leads them to come together not once, but twice for the sake of their town.

If you miss the Losers as much as we do, take a look at the books that we've recommended based on your favorite character from It.

Related: Every Stephen King Movie, Ranked
Bill Denbrough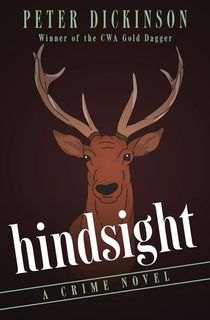 Hindsight
Will "Stuttering Bill" Denbrough is crucial to bringing down Pennywise. Haunted by the image of his brother, Georgie, Bill is responsible for bringing the Losers Club together. After Pennywise goes into hibernation, he makes everyone swear that they'll come back to destroy It, should it rears its ugly head again—and they do, 27 years later. The storyteller of the group, Bill grows up to be a successful horror novelist. For those of you that have an affinity for Bill, you should put Hindsight by Peter Dickinson in your cart right now.

When a biographer asks middle-aged Paul Rogers a question about his youth, it draws up a memory from the novelist's past—one that he thought was buried for good. Rogers begins to write and recount the summer of 1940, when the Nazis took Paris. His entire boarding school was evacuated to a country house in Devon.

Paul and his friends explored the surrounding woods, and uncovered secrets—one which Paul now realizes may have been a murder.When this this long-forgotten event resurfaces, Paul uncovers other terrors that have him questioning the truth of his memories. He encountered something horrifying in the summer of 1940—but just how much of it is real, and how much is fogged by the passing of time?
Beverly Marsh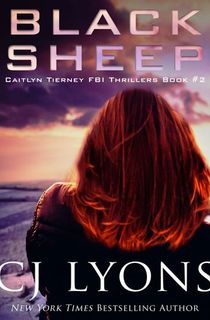 Black Sheep
The only female member of the Loser's Club, Beverly Marsh lives with her abusive father in Derry. Beverly first encounters It in the bathroom of her home, when the voices of children supposedly murdered by Pennywise begin to call up from her from the sink drain. Beverly returns to Derry when Pennywise comes out of his hibernation, just as Special Agent Caitlyn Tierney returns to her hometown...Though there's likely no shapeshifting entity to contend with in CJ Lyons' Black Sheep.

Supervisory Special Agent Caitlyn Tierney is on her way back to her hometown of Evergreen, North Carolina. The town holds a lot of history for the Special Agent, including her father's sudden and unexplained suicide shortly after he arrested his best friend for murder. Caitlyn was never able to solve the case.

The mystery of her father's death still weighs on her. Now, the man who she considers responsible for that tragedy is asking her to find his missing daughter. Caitlyn must wrestle with her haunting past, and confront an unknown enemy if there's any hope of her solving this case.
Related: 9 Mystery Books with Plot Twists We Never Saw Coming
Ben Hanscom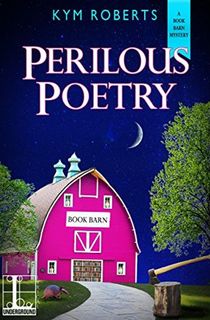 Perilous Poetry
It's an exaggeration to say that all of the sensitive kids in school wrote poetry...But I certainly did, and so did Ben Hanscom. At the beginning of It, Ben is new to Derry, Maine. He's picked on relentlessly by the Bowers Gang. Ben befriends Bill and Eddie Kaspbrak after he takes cover from the bullies in a sewer pipe. Ben is bookish, and shy. He develops a crush on Beverly, going so far as to writer her an anonymous haiku. This haiku draws Beverly closer to the Loser's Club, as she questions who wrote it.
If Ben were around The Book Barn Princess bookshop in Kym Roberts' Perilous Poetry, he'd be on the Book Seekers app trying to solve the virtual scavenger hunt.

Charli can't believe the success she's had with her bookshop, The Book Barn Princess. Not only has a notable author, Lucy Barton, agreed to promote her latest Midnight Poet Society novel there, but she'll be there for a signing, too! Charli owes the success to an app called The Book Seekers, which her cousin Jamal made exclusively for Charli's bookstore. The app sends users on a virtual scavenger hunt around town, giving them a chance to meet the bestselling author.

But when people begin to turn up dead, and the crimes are taken right out of the fictional Midnight Poet Society homicides, locals suspect Jamal. Charli has a lot on her plate between preparing for the signing, keeping Lucy Barton from backing out, and finding the perpetrator. She's got to catch the serial killer—and fast!
Richie Tozier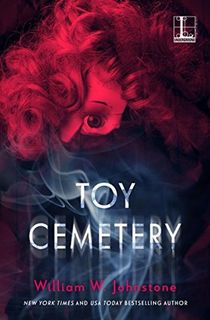 Toy Cemetery
Best friends with Bill Denbrough, Richie is a lighthearted individual that enjoys ribbing his friends. Known for his tendency toward foul language, he gained the nickname Trashmouth. The other Losers often used the phrase "Beep-beep" when they wanted him to be quiet—and It used this to torment Richie. In the 2017 adaptation, Richie is terrified of clowns, not unlike Jay Clute in William W. Johnstone's Toy Cemetery.

As a child, Jay Clute was terrified of the toys in his Aunt Cary's home. Dolls, toy soldiers, clowns—things that every little child would love to play with. Well, every little child but Jay. Their lifeless, staring eyes always creeped him out back then.

Now, twenty years later, Jay is back in Victory, Missouri. His Aunt Cary has passed, and she left everything to him: her house, her furniture—and her collection of toys. And absolutely nothing seems to have changed. They still watch Jay with their unblinking eyes, they still give him wide smiles...Their tiny hands are covered in blood...

Related: 20 People Share the Creepiest Things That Happened to Them as Kids
Eddie Kaspbrak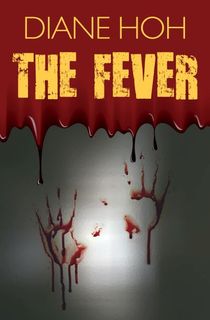 The Fever
A snippy hypochondriac, Eddie developed severe bronchitis as a child. His mother is incredibly overprotective of him, ensuring that her fragile son stays safe. His friendship with Bill and Ben is the foundation for the Losers Club. With Eddie, It takes the form of a leper, underscoring Eddie's enduring fear of illness. And frankly, even reading Diane Hoh's The Fever might've been a bit too much for him.

Duffy finds herself at the Twelvetrees hospital when she comes down with a sudden and mysterious fever. The hospital itself is eerie and old-fashioned. Duffy spends two nights confined to her hospital bed. No one has told her anything about the illness that's brought her there. The nurses are incredibly apathetic; the doctor is just plain odd.

When she wakes up, her memories from the last couple of days are hazy—but what she does remember could prove to be more fatal than her illness. Duffy is certain that she witnessed a murder. But if she's right, then the murderer may be on the way to make sure Duffy stays quiet for good.
Stanley Uris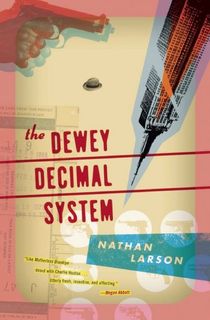 The Dewey Decimal System
One of the only Jewish kids in school, Stan's religion is incredibly important to him—which makes it a convenient target for teasing from the Bowers gang and friends alike (looking at you, Richie). Stan is a somewhat rigid child, and very set in his ways, even at a young age. He dresses formally, tells jokes that don't quite land with the other Losers, and has hobbies like birdwatching—a hobby which would be pretty difficult in the post-apocalyptic New York of The Dewey Decimal System.

New York City is a shell of its former self. It's been through multiple disasters—a flu pandemic, Wall Street's collapse, a terrorist attack. The city is working to pull itself out of the rubble, and as it does, an anonymous obsessive-compulsive veteran with an affection for literature and a strong sense of morals has installed himself at the main branch of the New York Public Library.

This man has earned the nickname "Dewey Decimal" for his interest in reorganizing the library's inventory. When he's not reshelving books, however, he's working as the District Attorney's muscle. He prefers the solitude of his books, but Dewey isn't above the odd extreme act of violence for the sake of his city. When Dewey's called in for a union-busting job, he finds himself tangled in a dangerous mass of old vendettas and rapidly shifting alliances. These conflicts will force Dewey to face his past.
Mike Hanlon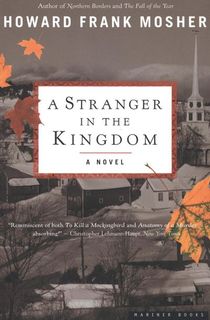 A Stranger in the Kingdom
The last of the Losers to join the club, and the only Black kid in Derry, Mike Hanlon is tormented by the Bowers Gang more than he is by It. Mike is the only member of the Club to remain in Derry after the shapeshifter is defeated the first time. He becomes the town librarian and intends to write a book on the town's history, hoping to find ways to defeat It, and he's the one to sound the call when It comes out of hibernation.
Howard Frank Mosher's A Stranger In The Kingdom is set in 1952, just six years before the events of It, and demonstrates how debilitating racial tensions were to family and personal perception in the Northeast in the '50s.

Set in Northern Vermont, Kingdom County experiences a shake-up when the newly appointed Presbyterian minister is a Black man. When a young woman comes to him for refuge and is murdered, suspicion settles on his shoulders immediately. The clergyman's sons find themselves wrestling with these accusations in two very different ways.

The clergyman's eldest son, a lawyer, is working to clear his father of the allegations being laid at his feet. The youngest son, who's just thirteen years old, struggles to settle into this new home. The clergyman himself finds himself not on trial for what he may have done, but for who he is.
Pennywise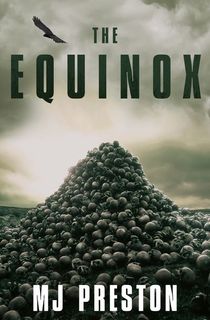 The Equinox
Where does one start with a shapeshifting malevolent entity from an undiscovered void that contains and surrounds the entire universe...This eldritch horror is a fan of 27-year-long naps, human flesh, and long walks in the sewer. It's said to have originated in a void called the Macroverse. The closest thing that our minds can comprehend to its real form is a female spider, but a clown is just as bad. If It has a real name, no one knows it. It prefers to feed on children, as they're easier to manipulate, which we see with the luring and killing of Bill's younger brother, Georgie. But don't worry—Pennywise isn't the only horrifying shapeshifter lurking around North America.

During the fall and spring Equinox, a murderous shapeshifter known as the Walker breaks through the wall between its world and ours, desperate and hungry to feed. Daniel Blackbird has been chasing it for over a decade, obsessed with vengeance. Now, Blackbird finds himself drawn to Thomasville, where a string of child murders is being investigated.

The Chief of Police in Thomasville, David Logan, has uncovered a mass grave in a cornfield. The owner of the land has confessed to the crime, identified the graves, but he claims that he had no part in the murders—he's merely the caretaker of the land, and the devil is responsible for the lives taken. Logan and Blackbird each grapple with causes and solutions as the Equinox approaches. It's only a matter of time before Thomasville becomes a feeding ground for the Walker again—and who knows what form he'll take now?

Related: These 10 Scary Clowns from Horror Movies Are Guaranteed Haunt Your Nightmares
Featured photo via Warner Brothers