There are a lot of things that keep us up a night. Sometimes—particularly after a true crime binge—it's a homicide case that's gone ice-cold. We'll freely admit that we've spent too many late nights following the debate over JonBenét's bowl of pineapple; but the terror, mystery, and what-ifs of cold cases are what make them so darn interesting to read about.
For everyone out there who shares our obsession, check out some of our favorite books about unsolved murders below. From exposés written by lead investigators to New York Times bestsellers, each one will have you tossing and turning long after your head hits the pillow.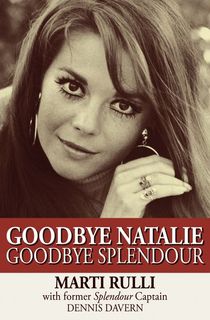 Goodbye Natalie, Goodbye Splendour
In 1981, Hollywood starlet Natalie Wood boarded her private yacht, Splendour, with her husband and captain Dennis Davern. Wood never returned home. She was found dead the next morning, with a small inflatable dingy beached approximately one mile from where the yacht was anchored. Even decades later, the circumstances of Wood's death still haunt America: How exactly did she wind up in the water? Was it murder, or an accident? After years of silence, Dennis Davern—the captain of Splendour—relayed his own version of events to journalist Mark Rulli, hoping to set the record straight. Goodbye Natalie, Goodbye Splendor is an interpretation of Davern's confession, which describes his relationship with the Wood, the guilt that haunts him, and the night Wood died.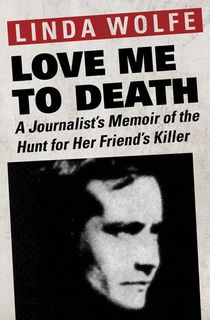 Love Me to Death
After a two-decade spree, Richard Caputo admitted to the murders of four women. But while this came as a shock—and a relief—to the police who had pursued him, Caputo's confession provided no closure for Linda Wolfe. The true crime journalist believed that her friend, poet Jacqui Bernard, had been strangled by Caputo's hands eleven years before. Following his arrest, Wolfe decided to put the killer to task, interviewing anyone with connections to the crimes—even Caputo himself—to prove Jacqui was his unnamed fifth victim. The result is a fascinating profile of a real-life monster, and one woman's quest for justice on behalf of her friend.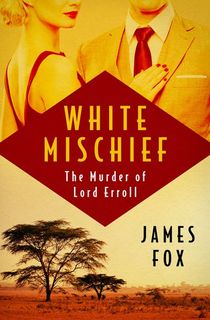 White Mischief
In the midst of the London Blitz, a group of British elites escaped to Nairobi, Africa, where they established the "Happy Valley" community. So began a hedonistic lifestyle of free-flowing alcohol, opiate abuse, and unrestricted sex that would end with the slaying of one of their own: Lord Enroll, military man and notorious womanizer. Author James Fox investigates the long-cold case, picking apart the group's shocking antics to uncover the terrifying consequences of unchecked privilege and sin. It's like a 1940s whodunnit come to life—only with a lot more booze, blood, and betrayal.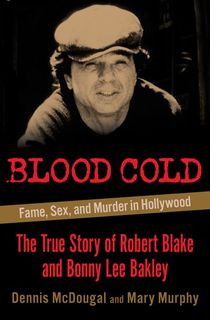 Blood Cold
Another shock to the Hollywood scene was the arrest of 70s TV star Robert Blake, who was accused of gunning down—or conspiring to gun down—his wife, Bonny Lee Bakley. His story could give film noir a run for its money, making it a compelling subject for Dennis McDougal and Mary Murphy's true crime exposé. Through careful research, the journalist and media expert go inside the surprising lives of the Blake duo, from their unhealthy marriage to Bonny Lee's double life as a sex scammer. But was Blake—an alleged tough guy with a heart of gold—truly guilty? It's up to you to decide; this one's still ice cold.
Dead in the Water; Forever Awake
For over two decades, the American Midwest was plagued by the deaths of "The Drowning Boys." More than 40 bodies were dredged up from the depths of rivers, creeks, and canals, all accompanied by the same insignia—an upside down smiley face. But was this the work of a cabal of serial killers, or the evil machinations of one person? Stephen Young investigates the crimes in Dead in the Water; Forever Awake, providing a detailed timeline of events and testing popular theories. While no definitive conclusion is reached, the book does pose the terrifying question: Are we still in danger of the "smiley face" murderer(s) today?
Lost Girls
Long Island, New York is known as the birthplace of The Ramones, a hub of great seafood, and the setting of F. Scott Fitzgerald's The Great Gatsby. But it also has a reputation for being the home of a notorious serial killer who has evaded law enforcement for over 20 years. The title Lost Girls refers to his victims—female sex workers and runaways who lived on the fringes of society, unnoticed by most. Robert Kolker lends his investigative eye to the case, exploring not just the crimes themselves but their shocking connections to race, politics, economics, and the Internet.
The Monster of Florence
If you obsessed over Erik Larson's The Devil in the White City, then Douglas Preston's New York Times bestseller belongs in your collection. The story itself seems straight out of a fiction novel: Preston moved to Florence, Italy in 2000, only to discover that his new home was the site of several double-murders (there were seven total in the city). Unable to resist digging further, Preston and his journalist pal, Mario Spezi, hunted and eventually found their man. But in a strange twist of fate, Preston and Spezi became the subjects of police suspicion—with the latter even accused of being "the Monster of Florence" himself. Preston recounts the entire sordid tale in his book, from the crimes' initial aftermath to the day Dateline NBC finally gave the sleuthing friends their due. The digital edition also includes an afterward that argues for a possible Amanda Knox connection.
Hunting a Psychopath
The murder spree of the "East Area Rapist"—also known as the "Original Night Stalker" and the "Golden State Killer"—is a scar on California's history. From 1976 to 1986, he killed 13 people and assaulted 53. Couples were his frequent targets; in many instances, he would tie husbands to their beds, balance china on their backs, and threaten to rape their wives if he heard a rattle. Though no one has been able to put a name to the crimes, this failure hasn't stopped an army of armchair detectives from trying. Nor has it lessened its grip on the case's original investigator, who tells-all in Hunting a Psychopath.
Zodiac
We're all familiar with the story of the Zodiac Killer—the person who terrorized San Francisco, murdered 37 people, and was a thorn in investigators' sides—but you won't find a more detailed account than Robert Graysmith's book. The former cartoonist played an essential role in the decades-long search for the killer. In fact, Zodiac served as the basis of the famous David Fincher film starring Jake Gyllenhaal as Graysmith himself. The book is drawn from his 1969-1982 notes, which he kept during and after the case had gone cold.
This post is sponsored by Open Road Media. Thank you for supporting our partners, who make it possible for The Lineup to continue publishing the killer stories you love.
Featured poster of "Zodiac" via Paramount Pictures