For horror fans of a certain age, nothing will ever be as frightening as folklorist Alvin Schwartz's Scary Stories to Tell in the Dark anthology series. Stephen Gammell's twisted illustrations alone were enough to strike fear into the heart of anyone who dared pull one of three Scary Stories books off the shelf at the bookstore or school library. At first glance, the spine-tingling stories within were short and simple, sometimes no more than a page. But good god did they linger in the mind long after you turned the page and clicked out the light. Where is my to-o-o-o-o-e?
Decades after the first volume's 1981 publication, Schwartz's classic collection is finally getting the silver screen treatment. A film adaptation of Scary Stories to Tell in the Dark hit theaters in August 2019. Produced by horror aficionado Guillermo del Toro, the film looks ready to scare the bejesus out of kids and adults alike. To celebrate, we assembled a scary good list of horror and dark fantasy books that we know fans of Scary Stories to Tell in the Dark will love. From novels that share a bit of Schwartz's signature nightmare-inducing writing style to short story collections guaranteed to keep you up all night, these books are sure to deliver the chills just like Scary Stories to Tell in the Dark.
Related: 16 Upcoming Horror Movies We're Dying to See in the Second Half of 2019
The Haunting of Hill House
Schwartz had a recognizable flair for disturbing stories and classic horror settings. As did, of course, horror legend Shirley Jackson. The Haunting of Hill House is arguably Jackson's greatest novel, and it hits every beat of its unsettling story in between brilliant horror set pieces. A few scenes from The Haunting of Hill House could very easily qualify as stand-alone entries in Scary Stories to Tell in the Dark. The Haunting of Hill House also inspired a small-screen adaptation, which is now streaming on Netflix.
The Lottery and Other Stories
We'd usually shy away from including the same author twice on this list, but Shirley Jackson is the sort of author for whom we'll make an exception. The Lottery and Other Stories collects some of Jackson's best short fiction, and the brief horror tales in this book are famous for eliciting strong reactions—they're every bit as terrifying as the ones in Scary Stories to Tell in the Dark.
Books of Blood - Volume 1
The first entry is listed here, but there's much more to Books of Blood: you can get Clive Barker's massive collection of short stories in six volumes or two omnibus editions. Either way, you'll get a hefty dose of great horror fiction with a bit of dark fantasy thrown into the mix for good measure.
Related: 9 Horror Short Story Collections to Keep You up at Night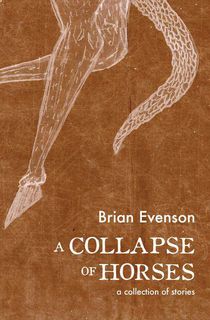 A Collapse of Horses
Brian Evenson writes unsettling horror stories that rely on creeping you out more than grossing you out—something that they have in common with some (but certainly not all) of the short stories in Scary Stories to Tell in the Dark. And similar to Schwartz, Evenson has an eye for nightmarish hooks: few horror concepts will stick with you quite like the teddy bear whose heart beats in place of a dead baby's.
Night Shift
There was no way we were getting through this list without mentioning the king of horror. Stephen King is most famous for his novels (which include Carrie, The Shining, and It), but the insanely prolific horror master has written more than his fair share of classic horror short stories, too. Night Shift is arguably the best of the volumes that collect Stephen King's short stories, though it may be a point of contention with fans of the equally popular Skeleton Crew.
Coraline
Like Scary Stories to Tell in the Dark, Neil Gaiman's dark fantasy novel Coraline is marketed toward children, but packs just as much of a punch for adult readers. Coraline is as imaginative as it is creepy: the title character passes into another world, kicking off a story that reads like a horror take on Alice in Wonderland or The Lion, the Witch, and the Wardrobe. Like Scary Stories to Tell in the Dark, Gaiman's novel got an appropriately spooky film adaptation; the stop-motion animated film is visually stunning and well worth seeing.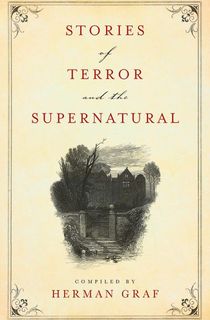 Stories of Terror and the Supernatural
Schwartz turned to the timeless chills of folklore while crafting Scary Stories to Tell in the Dark. This anthology presents twenty-two tales penned by the greatest ghost storytellers in literary history. From Edgar Allan Poe and Charlotte Bronte to Willa Cather and Henry James, horror fans will unearth the grand masters of darkness in these eternal stories of psychological terror and spectral visitors from beyond the grave.
Related: 9 Scary Campfire Stories to Tell at Night This Summer
Teatro Grottesco
Horror author Thomas Ligotti has written a ton of great (and disturbing) fiction, much of it in a Gothic horror/weird fiction style that feels as classic as the tales in Scary Stories to Tell in the Dark. Ligotti kicked off his writing career with a horror short story collection, and he put together three others before Teatro Grottesco, his fifth, hit shelves. Teatro Grottesco makes a great introduction to Ligotti, because it features a variety of stories that span his writing career.
999: New Stories Of Horror And Suspense
999 is an anthology of horror fiction, so there's no one writer to credit here. This classic horror-story mixtape is an essential one for horror fans: among the authors featured in the collection are Stephen King, Neil Gaiman, and William Peter Blatty. Even literary fiction legend Joyce Carol Oates has a story featured within. Her spooky tale "The Ruins of Contracoeur" features a 13-year-old boy who receives midnight visits from a faceless man.
Related: 9 Gothic Horror Books That Will Make Your Blood Run Cold
The Call of Cthulhu and Other Weird Stories
Lovecraft's weird monsters, cosmic horror, and dark fantasy tales changed the course of the genre. "The Call of Cthulhu," included in this collection, is one of his most recognizable stories. It inspired the Cthulhu Mythos, a shared fictional universe. If you're a fan of any sort of horror fiction, then you should familiarize yourself with the strange and wonderful work of H.P. Lovecraft.
The Fifth Child
Dysfunctional relationships and families are often at the center of classic horror stories, including those in Scary Stories to Tell in the Dark. Literary giant Doris Lessing explores this element of horror in The Fifth Child, a novel about a child born into a conservative London family who seems to possess inhuman qualities. It's a story of morality and family ties, and it's pretty darn creepy, too.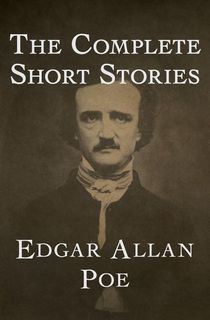 The Complete Short Stories
Another master of American horror, Edgar Allan Poe wrote a wealth of great creepy short fiction, including horror staples "The Fall of the House of Usher," "The Masque of the Red Death," "The Premature Burial," and "The Tell-Tale Heart." In the horror short fiction tradition to which Scary Stories to Tell in the Dark belongs, Poe looms large.
The October Country
Ray Bradbury is best known for his work in science fiction, but he was adept at multiple genre styles. This short story collection proves as much: The 19 tales collected here are dark and creepy, and they tend to focus on unfortunate individuals in a way that's reminiscent of Scary Stories to Tell in the Dark.
An Occurrence at Owl Creek Bridge and Other Stories
Ambrose Bierce had a talent for all kinds of writing; he penned the uproariously funny satirical work The Devil's Dictionary, and was best known as a journalist. So it's no surprise to learn that he was a master of the macabre. This short story collection documents that talent, including some of his most memorable tales. In particular, the titular story—"An Occurrence at Owl Creek Bridge"—is an American classic that was adapted into a Season five episode of The Twilight Zone.
Promotional poster for "Scary Stories to Tell in the Dark" via Lionsgate