Few places in the United States have as bloody a history as Virginia. As can be expected, the state's tragic past has resulted in quite a few hauntings. Whether you're a vacationer looking for a paranormal roadmap or a local looking to explore your area's dark side, there are plenty of terrors in store. Here are five of the most haunted places in Virginia.
St. Albans Sanatorium (Radford, Virginia)
What could be more terrifying than a haunted insane asylum? An insane asylum whose dark history begins before the institution was even constructed. In 1755, on the plot of land on which the asylum stands, colonists in Draper's Meadow were brutally slaughtered by a group of Shawnee Indians. Those who weren't murdered were held hostage and forced to witness the gruesome ends of their friends and family. Some accounts reference scalping and the murder of an infant.
As many locales in Virginia are, this site was also home to a bloody Civil War battle, explaining why some visitors today claim to hear rifle shots and smell lingering gun smoke.
Though St. Albans Sanatorium was erected in 1892, it didn't start out as an insane asylum—it was first a Lutheran boys' school. There were very high expectations for the students here, and as the pressure mounted, rampant bullying was not only condoned but apparently encouraged. As such, murder and suicide alike were frequent occurrences on campus.
The school closed in 1911, only to be reopened in 1916 as a psychiatric hospital. Unfortunately, the treatment methods of the time were as traumatic as they were ineffective. Insulin-induced comas and lobotomies left patients brains dead or actually dead. Electroconvulsive therapy was also employed, which led to patients with memory loss and seizures.
Some of the building's hotspots include the "Suicide Bathroom," the hydrotherapy room where many chose to escape by killing themselves, and "The Bowling Alley," a basement area haunted by the murdered Gina Renee Hall, and the young daughter, "Allie," of one of the mental patients.
Those who visit St. Albans Sanatorium have witnessed full-body apparitions, disembodied voices and screams, mysterious footsteps, objects movie on their own, and invisible forces pushing and shoving people.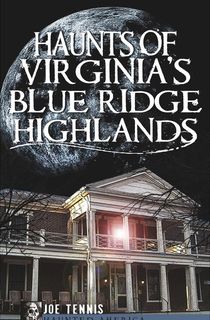 Haunts of Virginia's Blue Ridge Highlands
The Exchange Hotel Civil War Medical Museum (Gordonsville, Virginia)
The Exchange Hotel Civil War Medical Museum first opened in 1859 as a popular hotel for train passengers. Things changed in 1862, however, when it was converted into a Civil War receiving hospital. While more than 23,000 sick or injured soldiers passed through the building, roughly 700 were buried on the property.
After becoming an educational facility for freed slaves and eventually a private housing complex, the property was turned into a museum in 1971. This museum claims to have roughly 80 recorded paranormal events, including the ghostly apparition of a little boy who supposedly worked at the hospital before committing suicide.
You'll see more than just Civil War ghosts in this historic building, however. Before the hotel was opened, a bustling tavern once operated on this land, before it burned to the ground, killing some of the rowdy drinkers inside.
Inside the museum, it is not unusual to see doors closing on their own or strange orbs materializing in rooms. Some have reported screaming and agonized moaning, or spectral nurses wandering the halls. One of the most famous ghosts of the museum is Anna, a slave and close friend to Margaret Crank, the wife of one of the hotel's early owners. Ghost hunters can often find her cooking in the Summer Kitchen.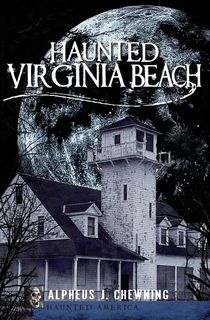 Ferry Plantation House (Virginia Beach, Virginia)
The Ferry Plantation has an incredibly interesting—and deadly— history. The first inhabitants of this area were the Chesepian Indians, who are believed to have been slaughtered by the Powhatan in the early 17th century. While artifacts of this time linger behind, so too does the tumultuous energy of those slain.
Because of the useful natural system of creeks and tributaries, the area also brought in wealthy colonists. As was the unfortunate case at the time, the land at Ferry Farm was turned into a plantation—one built from the remains of the buildings that came before it, including a Princess Anne Courthouse, Andrew Walke's tavern, and the Walke family mansion, which burned to the ground.
It is said that Ferry Farm is home to 11 ghosts, and your best bet at encountering one would be to pay a visit to the southeast wing. Among the specters is the ghost of Henry, a slave whose spirit lingers behind in search of vengeance. Perhaps you'll hear the mourning wails of Sally Rebecca Walke, who's heartbroken over her lover's death. Witness The Lady in White reliving her death as she tumbles down the stairs to break her neck. If you're lucky, on a full moon you might even run into the sopping wet spirit of the Witch of Pungo, Grace Sherwood, who was a beautiful herbalist accused of consorting with the devil.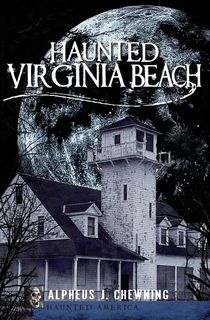 Boxwood Inn Bed & Breakfast (Newport News, Virginia)
Though the Boxwood Inn is now a quaint bed and breakfast, it used to play host to Civil War soldiers, like the legendary John J. "Blackjack" Pershing. The rooms for rent have maintained a colonial atmosphere, though the ghosts that linger behind certainly contribute to the building's historical charm. But don't worry, the spirits at the Boxwood Inn are strictly friendly.
One benevolent spirit is Nannie Curtis, the wife of the business man who built the house. Nannie is known for helping the staff and guests that stay in the B&B, even if she tends to wake them up early in the morning with a knock on the door.
Guests may also hear soft whispers—perhaps from Confederates like Major General John B. Magruder and General Joseph E. Johnston plotting the downfall of the Union Army.
Some tourists have reported seeing the ghost of an old man hobbling by with a cane. In fact, some believe there may be as many as seven ghosts haunting the property!
Bacon's Castle (Surry, Virginia)
Bacon's Castle is a breathtaking mansion—the only surviving high Jacobean structure. But despite being an architectural and historical wonder, it is also brimming with paranormal activity.
In 1655, Arthur Allen bought 2,000 acres in Surry County and constructed an incredible mansion with surrounding walkways and outbuildings. His son, Major Arthur Allen, inherited the building after his father's death in 1669, and upgraded the property so that he could live in the highest luxury available at the time. This change included one of America's first pleasure gardens, full of beautiful Snapdragons, Larkspur, and Elecampane.
In 1676, a man named Nathaniel Bacon would challenge Governor William Berkeley, inciting the infamous Bacon's Rebellion, which resulted in the siege and burning of Jamestown. Allen's castle happened to fall in the path of this merciless destruction.
In Bacon's Castle, ghosts have been known to rock chairs, toss around books, and close doors, as well as shove visitors. Guests have reported loud, popping sounds like gunfire, the clomping of footsteps, and despaired moaning. On some terrifying occasions, the floating head of a slave woman has been seen on the estate.
In the fall of 1675, a comet soared through the sky. In colonial times, such a cosmic even foreshadowed tragedy. Perhaps this one warned of Bacon's rebellion, as a comet in 1644 warned of a brutal Indian raid. Another comet foretold the death of a young woman who snuck out to meet the secret lover she was forbidden from being with. The girl's dress caught fire from the candle used to light her way, but it is said it is her longing love letter etched into one of the castle's windows.
Those who stay at Bacon's Castle report spectral fireballs tearing down the stairs and rising from the graves in the nearby cemetery.