There's something to be said for a book full of gruesome, relentless scares. But sometimes moments of levity serve to make the horror all the more chilling. After all, you can't have darkness without the light. Whether you like absurd laughs and surreal scares or sharp wit and bloody terrors, we've got everything you need. This list is no joke! Here are eight funny horror books for your reading pleasure.
Related: From the Haunted Stacks: 2021 Horror Book Highlight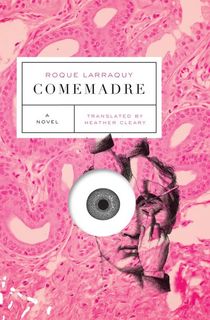 Comemadre
Buenos Aires, 1907: a doctor becomes entangled in an ill-advised experiment exploring the line between life and death. 100 years later, a renowned artist risks it all in the name of aesthetics and becomes an object of art himself. This dark and wickedly humorous novel asks how far we're willing to go in order to transcend, through vulgarity, excess, and discomfort.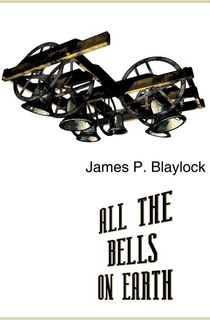 All the Bells on Earth
Stunning and absurd in equal turns, this fantastical horror read wields a subtly grim humor. Orange, California is supposed to be an ordinary town full of ordinary people. No one was expecting to have to stand up and face real, genuine evil—let alone in their own backyards. But one night, a man compelled to silence the bells scales the tower of St. Anthony's Church. A torrent of flames consumes what appears to be a random victim in an empty alley. And mail-order businessman Walt Stebbins receives a preserved bluebird in a glass jar. A mystery unfolds before him, highlighting the everyday battles of good and evil.
Related: 8 Surreal Horror Novels That Will Leave You Questioning Reality
How to Recognize a Demon Has Become Your Friend
For those who like more bite-sized reads, this short story and poetry collection by the first African-American to receive the Bram Stoker award combines horror, science fiction, and sharp comedy. Demons can be found anywhere, anytime, and in anyone—at Halloween, in the dimension-shifting dreams of a Native American, within jealous ghosts or voracious cannibals. But once you've found these demons in your life, what do you do with them?
Related: 9 Horror Short Story Collections to Keep You up at Night
Hold Me Closer, Necromancer
For any well-humored adults who are looking for lighter horror fare or a younger audience looking to get into the genre, Lish McBride's YA horror novel, Hold Me Closer, Necromancer is perfection. Samhain Corvus LaCroix—known more simply as Sam—is just an average guy. He's a college dropout working at a fast food restaurant in Seattle—until a prank attracts the attention of intense necromancer Douglas.
Related: 9 YA Horror Books That Terrify at Any Age
Douglas trades life for cash, and he sees great things in Sam. Latent necromancy, for one. Douglas offers the intimidating ultimatum—join forces, or else. Sam can't get out of this messy situation on his own. But it's just his luck that there are plenty of paranormal friends to be made in town.
The Last Final Girl
This book has been described by Carlton Mellick III (author of Apeshit) as "Quentin Tarantino's take on The Cabin in the Woods," and really, what more could you want? Campy and gruesome, this book is written to emulate the style of a gritty B-movie horror script. Set in a suburban town in Texas, it's a delightful and nostalgic locale we all know. Lindsey is a homecoming princess who has just escaped the deadly clutches of a killer in a Michael Jackson mask.
Related: Stephen Graham Jones: Where to Begin with the Award-Winning Horror Author
Her defeat of the ruthless killer has already become a story of legend. She is everything a final girl is supposed to be. Except she can't get enough of victory. Her school is overflowing with final girls, and that just won't do. Lindsey gathers the kind of virgins and misfits you'd expect out of a bunch of final girls and launches a true fight for survival—a fight to become the last final girl.
Plain Bad Heroines
This book really has everything—dark humor, even darker academia, gripping scares, and a sapphic love story. At Brookhants School For Girls in the early 1900s, Flo and Clara first came together over their shared obsession over a scandalous memoir. But soon they fell helplessly in love. And just a few months after that the book they loved so much was lying next to their dead, intertwined bodies in the woods. It took three more brutal deaths for the school to close.
Related: 7 LGBTQ+ Horror Authors to Read During Pride Month and Beyond
100 years later, the school has reopened to act as the location for a controversial new horror movie about the Brookhants curse. But as Hollywood starlets trickle in to tell the story, the lines between past and present begin to blur. Is it good old fashioned Hollywood exploitation? Or is something darker really lingering on school grounds?
One Bloody Thing After Another
Neither Jackie nor her crush, Ann, have what you would call a typical family. Jackie's mom died from cancer, but her ghost lingers behind for only Jackie to see. Ann's mom and sister are locked away in the basement, transformed into violent creatures that feast upon living animals. They're not the only weirdos in town, though. Just up the road, old man Charlie and his blind dog are shacked up with a headless ghost. With all the loss in life, sometimes it's just hard to let go.
The Southern Book Club's Guide to Slaying Vampires
Grady Hendrix has penned quite a few humorous horror romps, so horror-lover looking for a laugh could jump in anywhere in his catalogue. But The Southern Book Club's Guide to Slaying Vampires is an excellent place to start.
With a workaholic husband, a senile mother-in-law, and teenage kids consumed with their own lives, Patricia Campbell's world feels incredibly small. Drowning under her endless to-do list, the only thing keeping her head above water is her group of true crime loving friends who gather for their book club. But when a geriatric neighbor attacks Patricia after a meeting, the man's nephew, James Harris, is thrust into her life.
Related: Grady Hendrix: Where to Start With This Wickedly Humorous Horror Author
Handsome, intelligent, and well-traveled, James is awakening a lot of feelings inside of Patricia. And then children across town start to disappear. The police dismiss their deaths, but Patricia has a growing suspicion that James isn't as perfect as he seems. He may be a monster beyond anything she's read about in true crime—a monster she's already invited in.