With November upon us, the fiery orange blaze of fall gives way to the dark days of winter. The sky grows dark, the weather turns dreary, and the late-autumn chill cuts you to the bone. So why not settle in by the fireside with a fresh tale of terror to keep you warm? And if that particular book is 100% free to read? Well, all the better! That's why we rounded up the best free horror books you can read this November.
There's a little something for everyone in our November haul, whether it's Algernon Blackwood's influential modern horror tale, H.G. Wells' sci-fi horror classic, or a haunting early narrative from H.P. Lovecraft. Best of all: You can download all of these horror books for free right now!
So settle in for a haunting night of creepy reads. And be sure to check in with us next month for a fresh batch of classic frights!
In need of even more terrifying recommendations?
Every Horror Movie Coming to Netflix, Hulu, and Amazon Prime Video This November
November's Horror and True Crime Book Deals Are Here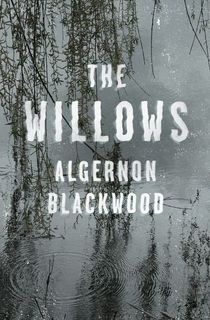 The Willows
Classic horror from the prolific author of ghost stories and supernatural fiction, and thought by H.P. Lovecraft to be the best "weird tale" of all time.
"Algernon Blackwood's novella The Willows uses setting like a master. This story is considered by Lovecraft and others to be one of the greatest horror short stories of all time. . . . I can tell you it creeped me out more than I thought it would. It's a simple tale: two men traveling the Danube by boat end up stopping at an island of willows to pass the night, and they begin to realize that they have trespassed upon a land that does not welcome them, and isn't really a part of our own world. I went in knowing that it greatly influenced Lovecraft, and the parallels in ideas and style are readily apparent in the last half of the story. . . . A beautifully written, enjoyably creepy novella." —ChicagoNow

"Mind-blowing eeriness . . . [a] slow-thickening, vibrating, vegetable atmosphere of dread." —Tor.com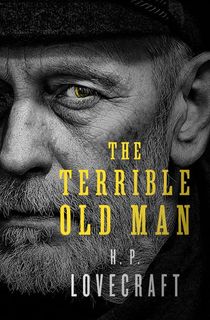 The Terrible Old Man
The first story set in the fishing village of Kingsport, which is featured in the later works of the one of the greatest horror writers of all time.
It is rumored that the mysterious old man who lives alone in the small New England town was once a sea captain. It is also rumored that he is hoarding a treasure. When three robbers decide to steal it, they will encounter a bloodthirsty evil unlike any they ever imagined.
Related: 13 Must-Read Horror Books for Fans of Lovecraft Country
"A piece of minimalist brushwork, with most of the narrative suggested by negative space . . . In sharp contrast to the central Mythos tales, the horror is allusive and oblique, the violence kept off-stage." —Tor.com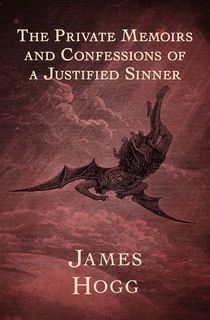 The Private Memoirs and Confessions of a Justified Sinner
The haunting story of two brothers: one happy, the other tormented by demons
George and Robert are brothers, but their upbringings couldn't have been more different. George was raised by his fun-loving father, while Robert was brought up in the stern Calvinist faith, taught to see Satan lurking around every corner. The siblings were always enemies, and when George is found with a sword buried in his back, Robert is named the culprit, beginning a strange and terrible journey that will take him out of his mind—and into the arms of the devil himself.
Related: Every Stephen King Movie, Ranked
This unique novel, first published in 1824, is one of the most remarkable explorations of supernatural evil in Western literature. A gothic masterpiece told from multiple perspectives, its influence can be felt in the works of authors from Robert Louis Stevenson to Stephen King.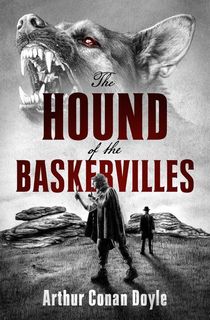 The Hound of the Baskervilles
Sherlock Holmes's most famous case: An irresistible blend of Gothic horror and intricately plotted mystery
The curse of the Baskervilles dates to the seventeenth century, when the wicked Hugo Baskerville chased a farmer's daughter across the pitch-dark moor of Grimpen with vile intentions. The poor girl died of fright, but Baskerville's fate was worse—a giant black hound, eyes afire and jaws dripping with blood, tore out his throat and devoured it on the spot. Since then, the specter of that terrible beast has haunted Baskerville Hall, many of whose inhabitants have met violent, mysterious, and tragic ends.
News of the latest death is brought to 221B Baker Street by a local doctor who hopes that Sherlock Holmes can solve the riddle of the curse before it claims yet another victim or leaves the hall forever empty. Sir Charles Baskerville perished alone on the edge of the moor, his face twisted in fright, the footprints of a gigantic hound marking the ground twenty yards from where his body was discovered. Has the mythical monster returned? Or does some other villain now inhabit the desolate moorlands? Holmes and Watson will be pushed to the very edge of reason as they seek to discover just who—or what—wants to see the Baskervilles destroyed.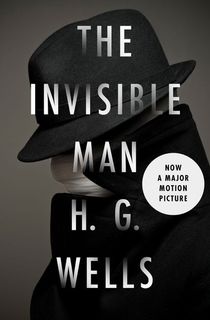 The Invisible Man
A brilliant scientist's experiment leads him into a life of crime in this classic tale—the inspiration for the suspenseful film starring Elisabeth Moss.
On a frigid night in a remote English village, a visitor inquires about a room. The innkeeper welcomes him, filling the hearth with a roaring fire, but no matter how warm the room becomes, the traveler will not remove his coat or the scarf that hides his face. If he did, he would disappear.
Related: 20 Twisted Psychological Thriller Movies That Will Mess with Your Head
The invisible man is Griffin, a brilliant scientist who tested a new invention on himself and found that it worked far too well. When his lab was destroyed in a fire, Griffin was forced out onto the streets of London, where he turned to theft to survive. He came to the English countryside in a last-ditch attempt to return himself to normal, but he will soon be driven back into the night—and to the very edge of madness—in this original science fiction novel that inspired the psychological horror movie starring Elisabeth Moss and Oliver Jackson-Cohen.
Featured photo: freestocks.org / Unsplash
This post is sponsored by Open Road Media. Thank you for supporting our partners, who make it possible for The Lineup to continue publishing the true crime and creepy stories you love.