Whether it's a modern-day frightfest or an eternal tale of terror, we're always searching for the best horror books around. After all, what's better than settling in for the night with a creepy read in hand? And if that particular tale is 100% free, then all the better! That's why we rounded up the best free horror books you can download this June.
There's a little something for everyone in the selections below, whether it's Algernon Blackwood's influential cosmic horror tale of two doomed river travelers or Ann Radliffe's haunting narrative that set the standard for the Gothic novel. Best of all: You can download all of these books for free right now!
So settle in for a haunting night of creepy reads. And be sure to check in with us next month for a fresh batch of classic frights!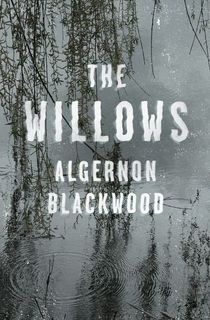 The Willows
"Mind-blowing eeriness . . . [a] slow-thickening, vibrating, vegetable atmosphere of dread." —Tor.com
Two weary travelers of the Danube shore up on a river island to spend the night. Soon after settling in, however, the men realize that they have crossed into a sinister land that does not welcome them—and is not part of the known world.
Related: What Are the Best Weird Fiction Books? Here Are 13 Tales of Cosmic Horror to Get You Started
"Represents a high point in the development of the horror genre—in fact, horror master H. P. Lovecraft regarded it as the best supernatural tale ever written. More thought-provoking than gory or terrifying, The Willows is a must-read for fans of classic ghost stories." —NPR.org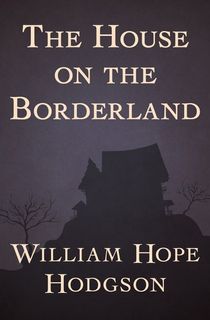 The House on the Borderland
Dripping with tension and atmosphere, The House on the Borderland is a landmark of supernatural horror and one of the scariest stories ever told.
Related: 16 Haunted House Books That Will Leave You Sleeping with One Eye Open
In rural Ireland, two travelers stumble upon the ruins of a lakeside home. Inside, they discover a diary detailing the terrible final days of a man known only as the Recluse. A scholar who bought the house for its isolation, the Recluse was plagued by strange sounds and terrible hallucinations soon after he moved in. He dreamt of an eerie "Plain of Silence," where a jade-green version of the house was surrounded by ominous mountains and gargantuan monsters. One day, while exploring a nearby ravine known locally as the Pit, the Recluse and his loyal dog, Pepper, are attacked by a creature that appears to be half-human and half swine. A fantasy reunion with his long-lost lover proves that the house has powers beyond the Recluse's comprehension. And just when he thinks that the horror is finally over, the real nightmare begins.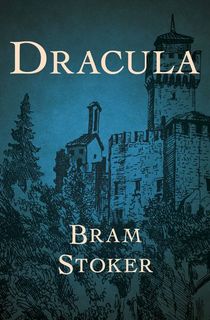 Dracula
The vampire novel that defined a genre by tapping into our deepest fears and darkest fantasies.
Related: Here's the Next Haunting Horror Book You Should Read Based on Your Zodiac Sign
A junior solicitor travels to Transylvania to meet with an important client, the mysterious Count Dracula. Ignoring the dire warnings of local townsfolk, he allows himself to be seduced by the count's courtly manners and erudite charm. Too late, the solicitor realizes that he is a prisoner of Castle Dracula, his guards a trio of voluptuous young women with sharp white teeth and a taste for blood.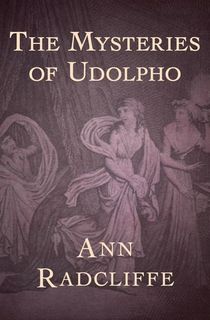 The Mysteries of Udolpho
Emily St. Aubert leads a simple and contented life. A lover of nature, she finds the like-minded man of her dreams, the handsome Valancourt, on a journey across the Pyrenees. Her peace and happiness, however, come to a swift end when her father succumbs to an illness and she is sent to live with her aunt.
Related: 16 Bone-Chilling Witch Movies That'll Put a Spell on You
Madame Cheron does not share her niece's interest in the natural world and shows little concern for the girl's feelings. When her aunt marries a haughty Italian nobleman, Montoni, Emily has no choice but to accompany the couple to the gloomy and remote Castle Udolpho. Unsure if she will ever see her beloved Valancourt again, she is alone, trapped, and frightened. Her nightmare is about to begin.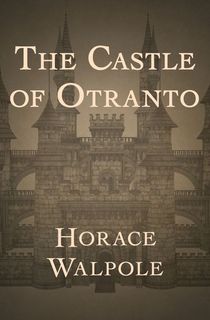 The Castle of Otranto
An immediate sensation when it was published pseudonymously in 1764, The Castle of Otranto is widely considered to be the first Gothic novel. Rich with romance, spine-tingling suspense, and supernatural horror, the novel profoundly influenced the works of Bram Stoker, Edgar Allan Poe, and Mary Shelley.
Related: 14 Horror Books to Read While You Wait for The Haunting of Bly Manor
When Prince Manfred of Otranto loses his son in a strange and terrifying accident, he fears that an ancient prophecy has come to pass and his family will be stripped of its castle and lands before he can produce a new heir. Desperate to hold on to their power, he decides to divorce his wife and marry Isabella, his son's betrothed. But Isabella escapes into the gloomy passages beneath the castle, and with the help of a young peasant named Theodore, finds sanctuary in a nearby monastery. Manfred threatens to kill Theodore unless Friar Jerome turns the girl over to him. Only a shocking twist of fate can save Isabella and ensure that the Castle of Otranto falls to its rightful heir.
Featured image via Viktor Juric / Unsplash