We here at The Lineup are always on the hunt for the best horror books around, whether it's a brand-new frightfest or an undying tale of terror that every fan needs to read. And if that particular tale is 100% free? Well, all the better! That's why we rounded up the best free horror books you can read this August.
There's a little something for everyone in the selections below, whether it's James Hogg's infernal masterpiece about a doomed man's journey into the arms of the devil, H.G. Wells' legendary sci-fi horror narrative The Invisible Man, or J. Sheridan Le Fanu's tale of Carmilla, the first seductive vampire to haunt readers' imaginations. Best of all: You can download all of these books for free right now!
The temperatures are climbing and the summer nights are sweltering. We know you're on the hunt for a spine-tingling tale to chill your blood. So settle in for a haunting evening of creepy reads. And be sure to check in with us next month for a fresh batch of classic frights!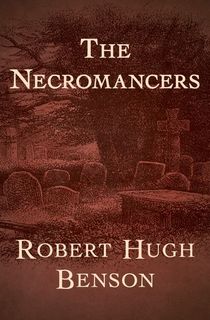 The Necromancers
An early entry in what would become known as the horror genre, this spellbinding classic has captivated readers for generations

Following the death of his fiancée, Laurie Baxter becomes consumed by an obsession with the supernatural. Attempting to reach his deceased bride, he attends rituals and séances, delving ever deeper into the dark embrace of the occult. But instead of reconnecting with his lost love, Laurie is brought into contact with forces far more sinister.
Related: 52 Best Horror Books from the Past 200 Years

Written by a Catholic priest, The Necromancers is a chilling warning against dabbling in the dark arts.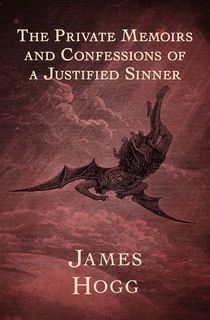 The Private Memoirs and Confessions of a Justified Sinner
The haunting story of two brothers: one happy, the other tormented by demons

George and Robert are brothers, but their upbringings couldn't have been more different. George was raised by his fun-loving father, while Robert was brought up in the stern Calvinist faith, taught to see Satan lurking around every corner. The siblings were always enemies, and when George is found with a sword buried in his back, Robert is named the culprit, beginning a strange and terrible journey that will take him out of his mind—and into the arms of the devil himself.
Related: Stephen King Recommends 16 Creepy Horror Movies & Shows You Should Watch on Netflix

This unique novel, first published in 1824, is one of the most remarkable explorations of supernatural evil in Western literature. A gothic masterpiece told from multiple perspectives, its influence can be felt in the works of authors from Robert Louis Stevenson to Stephen King.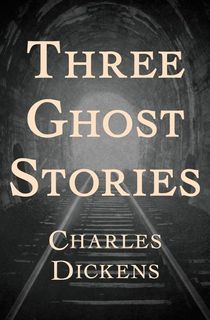 Three Ghost Stories
A bone-chilling trio of supernatural tales by fiction master Charles Dickens

In "The Haunted House," a new homeowner discovers he is sharing his bed with the skeleton of the house's former master. In "The Trial for Murder," a revengeful ghost haunts a juror serving at his killer's trial. In "The Signal-Man," an apparition warns a man of impending disaster.
Related: Ghostwatch: The BBC Halloween Hoax That Terrified England

These strange and frightening occurrences unfold in grim and gripping detail in this collection of 3 Victorian ghost stories that puts Charles Dickens's first-rate storytelling on display.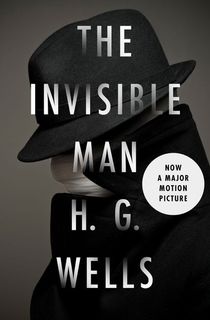 The Invisible Man
West Sussex. A mysterious man in a long-sleeved trench coat, gloves, and a wide-brimmed hat arrives at Mr. and Mrs. Hall's inn. His face is almost entirely concealed (much like most of his personality and identity), except for a fake pink nose. He keeps to himself, working in his rooms during the day, only leaving at night.

Griffin's peculiar habits quickly make him the talk of the town. After his landlady demands he pay his rent, he reveals his invisibility to her. In an altercation, the invisible man is forced out of the inn without his scientific equipment and notebooks. He sheds his clothing, but arms himself with iron pipe. After being trailed by a stranger who accidentally pushes him into the bushes, the invisible man commits his first murder. Soon he meets Thomas Marvel and recruits him to be his assistant. But Marvel has other plans and reports Griffin to the police.
Related: 12 Mind-Bending Horror Books for Fans of The Invisible Man

Outcast and deranged, the invisible man takes shelter in the house of Dr. Kemp, a former acquaintance from medical school. There, he reveals his true identity, the origins of his invisibility, and his plot for revenge. Meanwhile, Kemp has already reported Griffin to the authorities, and tragedy ensues.

Originally published in 1897 and the inspiration behind the major motion picture starring Elisabeth Moss, The Invisible Man is considered a landmark work of H.G. Wells and helped established him as a master of the dark sci-fi narrative.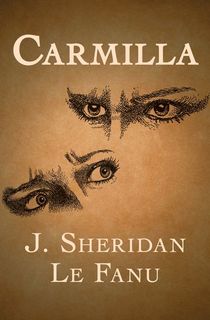 Carmilla
Before Dracula, there was Carmilla—the first seductive vampire to haunt readers' imaginations

This classic of Gothic horror follows Laura, a woman haunted by a girlhood dream of a beautiful visitor to her bedroom. Now, a decade later, Laura finds Carmilla, who appears to be her own age, on the side of the road after a carriage accident. The two recognize each other from the same childhood dream and become fast friends. Soon after, Laura begins to experience mysterious feelings and is once again haunted by nightmares. She finds Carmilla strangely irresistible and longs to be with her.
Related: 19 Vampire Movies that will Make Your Blood Run Cold

But as the two friends grow closer, Laura's health begins to fail. It becomes apparent that her enchanting companion is harboring a sinister secret. To free herself from Carmilla's grasp, Laura and her family must fight for their lives.