Released on February 2, 2021, Rose Szabo's debut novel What Big Teeth is a hauntingly thrilling read. In this dark fantasy, a teenage girl—Eleanor Zarrin—has been tucked away for years at a boarding school, out of touch with her peculiar family. After Eleanor becomes involved in a horrifying incident, she flees the school to return to the safety of her family home. But safe doesn't mean easy, as upon her arrival fitting in with her monstrous relatives proves to be an uphill battle.
Related: The Scariest Horror Books We're Most Looking Forward to in 2021
Amidst a deeply gothic atmosphere, Eleanor navigates through a not-so-typical coming of age story about identity, loneliness, and family. For as she battles with control over the darkness inside of her, she must embrace the wildness of her family to keep them safe and together. Marked by a twisted sensation of otherness, this novel is gripping in that, while unfolding a monstrous mystery, it reveals the very human experience of being a teenage girl.
While What Big Teeth is a big contender for the best new release of 2021, what happens when you're done flying through the pages? Here are 7 books to read next for fans of What Big Teeth.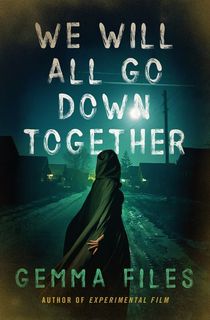 We Will All Go Down Together
Five clans flee Scotland and settle down in the northern Ontario town of Dourvale. Now the Devize, Druir, Glouwer, Roke, and Rusk families have come to be known as the Five-Family Coven—all of them descendants of witches or witch-children. Back home each of them faced persecution for their lineage. In Dourvale, they flourish as shamans, spellcasters, singers, and thieves. They survive by bartering with their otherworldly talents. Though most consider their price too high.
Related: Gemma Files: Where to Begin with the Shirley Jackson Award-Winning Author of Horror and Dark Fantasy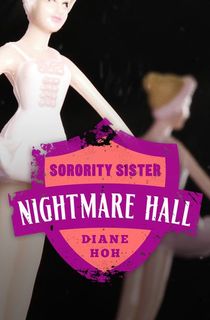 Sorority Sister
Joining Omega Phi Delta is the best thing that's ever happened to Maxie. Since she pledged with Salem University's coolest sorority, she's never had trouble finding a party to go to or a boy to date. Her new life is perfect—until death strikes Omega House. The terror starts when Maxie's sorority sister Erica's jewelry box goes missing, with all of her valuables, including her grandmother's priceless ring, inside. Erica is tearing her room apart when she gets a package: the box, with all the jewelry safe inside. Erica wants to forget the strange incident, but the strange pranks escalate and Maxie sees them as a warning. Some unknown lunatic wants her sisters' blood, and only Maxie can save them. A year ago, she would have done anything to become an Omega girl. Now she may die for it. This ebook features an illustrated biography of Diane Hoh including rare photos and never-before-seen documents from the author's personal collection.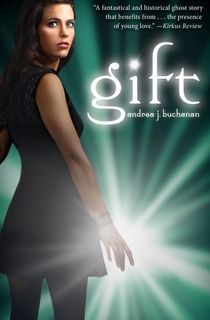 Gift
Daisy Jones is a sophomore in high school who is just trying to skate by under the radar. But as the new girl in school who lives in a trailer park—and doesn't even have a cellphone, to boot—she tends to draw some attention. But, unbeknownst to everyone but her best friend Danielle, Daisy lives as she does to maintain the secret of her uncontainable power. She can't be sure if it's a gift or a curse, but when a hot senior takes an interest in her, she seems to be doing a good enough job of hiding whatever it is.
Related: 20 Female Horror Writers That Will Haunt Your Bookshelves Forevermore
Then Daisy makes an effort to help out a classmate named Vivi, and it becomes clear that Daisy isn't the only one with a dangerous secret. Daisy and her friends are suddenly plagued with ominous dreams and messages from the other side. Now it's up to Daisy to work with the power she's pushed away before it's all too late.
Lore
The Agon begins again every seven years—nine of the Greek gods are punished to walk the earth as mortals, as retribution for a long-passed rebellion. The descendants of ancient bloodlines hunt them down, eager to slay a god for their immortality and power. Lore Perseous is among those of those ancient bloodlines, but she left that vicious hunt for glory behind a long time ago. The man from a rival bloodline slaughtered her family and now stands as a god, but she's spent years ignoring her yearning for revenge.
But as the hunt begins again, Lore is approached by two surprising figures. The first is a childhood friends she has long thought to be dead. The second is the goddess Athena, gravely wounded and offering a mutually beneficial alliance against their common enemy. But what is the cost of rejoining the hunt against a new god?
The Dark Descent of Elizabeth Frankenstein
We all know the haunting story which unfolds in Mary Shelley's Frankenstein—and it's clear to most of us that the women in the novel get a pretty raw deal. This book aims to tell the trauma of it all from the perspective of a woman at the thick of it: Elizabeth Lavenza. Starved and covered in bruises from her caretaker, she's moments away from a life on the streets when she's brought to the home of Victor Frankenstein. The overly serious boy is fortunate in every way, except when it comes to companionship. But Victor is Elizabeth's rescue from a life of torment, and so she dedicates herself to being precisely what he needs.
Related: It's Alive: 9 Best Frankenstein Movies
The rewards she receives for being indispensable to Victor are many. A warm bed. Plentiful food. An array of fine silk dresses. But what is the price? Victor has a nasty hair-trigger temper she must manage at every turn, and she must indulge even the most depraved of his whims. But Elizabeth is more than the sweet smile everyone sees—she is a calculating girl who will do anything to ensure her survival. Even as darkness consumes the life she's come to know.
Wilder Girls
The Raxter School for Girls was placed under quarantine a year and a half ago. When the Tox hit, the progress was slow. Teachers began to die one by one. Then it left its mark on the students, twisting their bodies into something unrecognizable. Completely alone and estranged from the outside world, the girls have to fight for their own survival within the confines of the school grounds. None of them dare to venture outside the fence into the woods which have grown into something wild and dangerous under the influence of the Tox.
Related: Gripping Horror Books for Fans of Carmen Maria Machado
The girls wait and wait and wait for their promised cure. But when one of their own goes missing, Hetty will risk everything to track her down. When she breaks quarantine and ventures out into the world beyond the fence, she learns more about their terrifying situation than she could've ever bargained for.
Ghost Wood Song
An ominous atmosphere, family secrets, and gripping queer love triangle makes this an exceptional horror read. Shady Grove can summon ghosts from their graves with a simple song from her fiddle. It's a gift she inherited from her father. But alongside the ghosts, the fiddle brings nothing but trouble and darkness. Yet when her brother is accused of murder, how can she let the secrets of the dead lie? She's prepared to raise whatever she needs to in order to clear his name.
Related: 13 Spine-Tingling Ghost Story Books for the Chilly Autumn Nights Ahead
Featured image from cover of "What Big Teeth" by Rose Szabo.