2018's A Quiet Place made us all scared of the sound of our own heartbeats. Director and star John Krasinski put a fresh spin on the typical sci-fi horror flick with this story about a family facing deadly creatures that have an impossibly sharp sense of hearing. Naturally, we expect nothing less than tightly plotted scares for the sequel, A Quiet Place Part II. But you won't need to get out your soft-soled shoes and zip your lips anytime soon. Originally slated for March 2020, the theatrical release of A Quiet Place Part II has been delayed indefinitely due to growing concerns about social gatherings amid the COVID-19 pandemic.
Related: WATCH: New Horrors Await in the First Official Trailer for A Quiet Place: Part II
While fans may be disappointed, we know just the fix to hold you over until a new release date has been announced. Just like A Quiet Place, these books feature stories of post-apocalyptic survival, untrustworthy human beings, and terrifying, sound-hunting monsters. While we wait out these unprecedented times, this devil's dozen of thrilling books should scratch that Quiet Place itch. And should you happen to be quarantined, these reads will keep you more than occupied.
The Silence
Before there was A Quiet Place, there was Tim Lebbon's The Silence, a 2015 novel about monsters that hunt by sound and swarm up out of hidden caves to ravage the surface world. Since adapted into a Netflix movie starring Stanley Tucci and Kiernan Shipka, if you can't get enough sound-hunting monsters stalking families, then this is the book for you!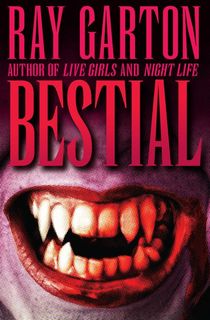 Bestial
The Bram Stoker Award-nominated author of Live Girls brings an apocalyptic outbreak of werewolves to the sleepy California town of Big Rock. This isn't just an epidemic, either. It's been planned by the werewolves themselves, and is being carried out with chilling precision. The result is a town full of starving predators and terrified prey, and a novel that will keep you up at night.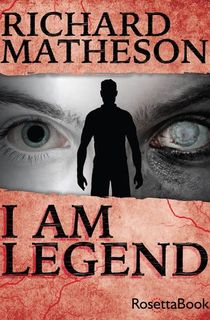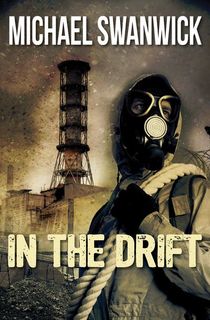 In the Drift
The Nebula Award-winning author of The Iron Dragon's Daughter crafts what George R. R. Martin called "a potent new myth from the reality of radioactive waste." In this novel of fantasy and terror in the wake of nuclear disaster, Three Mile Island melted down a century ago, filling the world with radioactive poison. The result, especially in the area around the island, is a world of mutants and monsters and outcasts, where every day is a struggle for survival both against the blighted world itself, and the new creatures that have risen to claim it.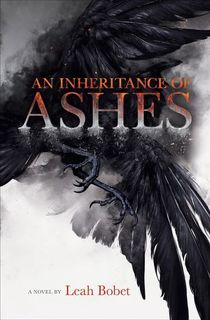 An Inheritance of Ashes
A girl and her sister struggle to keep their family farm afloat while a strange supernatural war rages in the south in this "superb fantasy" (Publishers Weekly). When the war is over, they hire a veteran to help tend the farm while they wait to see who will return. But their new help reveals a simmering rage within their own family that may threaten them every bit as much as the armies and monsters that converge on the farm.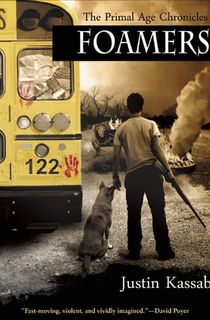 Foamers
Bestselling author David Poyer called Foamers "fast-moving, violent, and vividly imagined." In this first book in the Primal Age Chronicles, Justin Kassab paints a picture of a world ravaged by a deadly flu that is only worsened when an untested vaccine is rushed to the public—one that deprives its recipients of their higher functions and turns them into bloodthirsty monsters.
They Thirst
Within the darkened halls of a Gothic castle built for a star during the Golden Age of Hollywood, Prince Conrad Vulkan, master of the vampires, plans to transform humanity into an army of his own kind—and he's starting with the City of Angels. This "suspenseful, exciting, and visceral" early novel by Bram Stoker Award-winning author Robert R. McCammon is a wonderful example of a master of horror developing his form (Kirkus Reviews).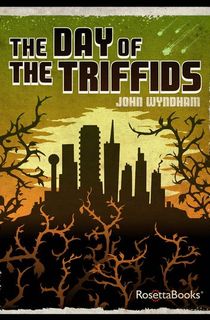 The Day of the Triffids
In this post-apocalyptic classic of British science fiction, a strange meteor shower blinds nearly everyone on earth—but it's only afterward that the true horror begins. It seems that spores from the meteor shower have caused triffids—novel plants that just about everyone has in their garden—to transform into crawling vegetable monsters that can uproot themselves to attack humanity, with "all the reality of a vividly realized nightmare" (The Times).
Related: 14 Psychological Horror Books That Will Mess with Your Head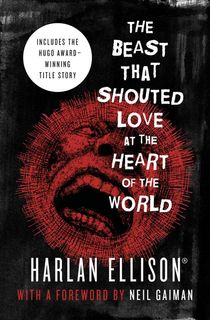 The Beast That Shouted Love at the Heart of the World
This collection of 15 of the best stories from acclaimed science fiction writer Harlan Ellison features the Hugo Award-winning title story and many others. But of perhaps the most interest to fans of A Quiet Place will be Ellison's Hugo-nominated, Nebula Award-winning post-apocalyptic novella, "A Boy and His Dog," which was adapted into a cult classic film starring Don Johnson.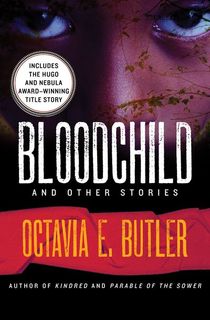 Bloodchild
Winner of both the Hugo and Nebula Awards, the title novella in this collection by sci-fi legend Octavia E. Butler follows human children on a distant planet, where they are raised to become hosts to alien organisms. In the Hugo Award-winning "Speech Sounds," an apocalyptic event renders humanity unable to speak, which provides a particularly odd juxtaposition with A Quiet Place. These are just a couple of the stunning, thought-provoking stories in this collection by a master of modern science fiction.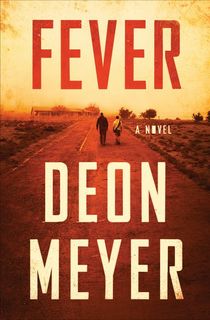 Fever
South African author Deon Meyer is known for his crime novels set in his home country, which have been translated into 20 languages. But with Fever, he strikes off expertly into post-apocalyptic territory as he tells the story of Nico and his father Willem. Though Nico is still a boy, he is a crack shot, while his father has plans to help rebuild society in the wake of a terrible epidemic. Together, they drive a truck full of vital supplies through a devastated landscape in this novel that Stephen King himself called "reminiscent of The Stand and The Passage."
Related: Stephen King Says Stop Comparing The Stand to Coronavirus Pandemic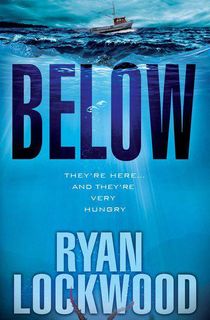 Below
Rather than surviving the apocalypse, Ryan Lockwood's Below is about trying to prevent one. Thousands strong, something terrifying is coming up from the depths of the Pacific Ocean. Something that the sole survivor of an attack could only call "los diablos rojos." And a professional scuba diver and a brilliant oceanographer may be the only people who can prevent this invasion from the sea from wiping out everything it touches.
Bird Box
Adapted into a hit Netflix film of its own, Josh Malerman's modern classic of post-apocalyptic horror is sort of like A Quiet Place flipped on its head. The monsters in A Quiet Place hunt by sound, so survivors must not make any noise. In Bird Box, the survivors are plagued by a monstrous presence that will drive them to suicide if they so much as look at it—meaning that they have to navigate this new, terrifying world blind or risk death.
This post is sponsored by Open Road Media. Thank you for supporting our partners, who make it possible for The Lineup to continue publishing the terrifying stories you love.
Featured still from "A Quiet Place Part II" via Paramount Pictures