If you aren't already excited about the new film adaptation of Color Out of Space, you probably should be. It stars Nicolas Cage and marks the first full-length, non-documentary feature from acclaimed cult director Richard Stanley (Hardware, Dust Devil) since either 1992 or 1996, depending on whether you count the ill-fated Island of Dr. Moreau adaptation from which he was fired and replaced with John Frankenheimer.
It's also adapted from one of H.P. Lovecraft's best and most beloved stories. "The Colour Out of Space" tells of a meteorite that lands in a farmer's well and releases an indescribable, essentially radioactive color that mutates the nearby flora and fauna—and the farmer's family—in horrifying ways.
Related: 17 Horror Movies We're Dying to See in 2020
This isn't the first time that the story has found its way onto the big (and small) screen, either. In fact, "Colour Out of Space" was the subject of the second official film adaptation of H.P. Lovecraft's work, 1965's Monster of Terror (aka, Die, Monster, Die!). But filmmakers have struggled to convey the nebulous dread and impossible colors of Lovecraft's source material, with one of the closest attempts prior to Richard Stanley's latest being the black-and-white 2010 German film Die Farbe.
Fortunately, if you can't get enough of Lovecraft's creeping dread and weird horror after you've seen Color Out of Space, there are plenty of other books, besides Lovecraft's original story, that mine similar territory to great effect. Herewith, a horde of horror books that put a splash of color into your nighttime reading habits, from mutations and hallucinations to ancient evils.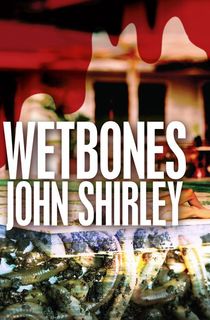 Wetbones
A serial killer is stalking Hollywood in John Shirley's 1991 splatterpunk classic—one who leaves his victims as little more than a pile of damp bones. But he's not the only sinister force sweeping through Tinseltown. A terrifying addiction is also running rampant, twisting the minds and souls of those it infects and driving them to mutilate their own bodies. Of course, the two are intertwined, and learning the secrets of their connection will bring a struggling screenwriter and a recovering addict to the brink of madness as they confront an evil that's not of this earth.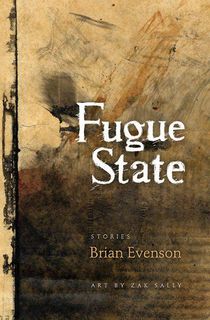 Fugue State
Brian Evenson has been called a modern-day Edgar Allan Poe, and nowhere is his command of the hallucinatory and the lost more sharply demonstrated than in this collection of stories, illustrated by graphic novelist Zak Sally. From sensory deprivation to sadistic bosses, from amnesia to portraits of the dead, the nineteen stories in Fugue State show why Time Out New York said that, "Evenson manages to capture madness with a masterful tone."
Related: 14 Horror Books for Fans of Scary Stories to Tell in the Dark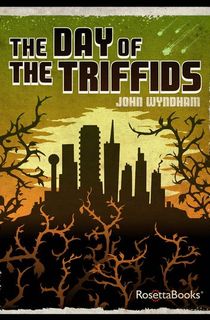 The Day of the Triffids
In Color Out of Space, horror arrives in a meteorite. In John Wyndham's postapocalyptic classic, it comes in the form of a spectacular meteor shower—one that blinds most of the world's population, and also causes ordinary plant life to mutate into the terrifying Triffids of the title, roaming vegetable monsters that attack the blinded humans mercilessly.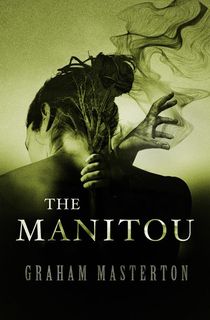 The Manitou
When Karen Tandy comes to phony psychic Harry Erskine with a mysterious tumor on the back of her neck, the two are plunged into an odyssey of horror. It seems that the tumor contains something living—an ancient evil from Native American mythology that is intent on returning to life and wreaking havoc in the modern world. And if you can't get enough of Masterton's tales of Native American terror, Charnel House walks a similar beat, although, in that case, it's an actual house that's breathing at the heart of the story's horror.
Related: Master of Horror: 13 Terrifying Graham Masterton Books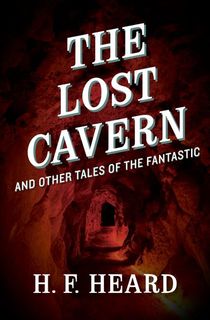 The Lost Cavern
A contemporary of Lovecraft, H. F. Heard also wrote pioneering weird tales that combined elements of science fiction and horror. Of these, the novella "The Lost Cavern" is one of the most well-known, depicting one veteran spelunker's descent into a cave haunted by myths and surrounded by blighted landscapes, in which he will see things that humankind was never meant to witness. Collected alongside "The Lost Cavern" are three other tales of the weird and uncanny that help to establish Heard as an early master of dark narratives.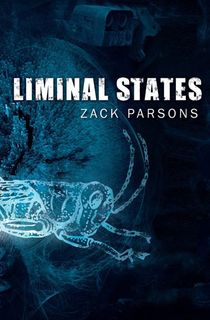 Liminal States
The editor of the infamous Something Awful website presents a mosaic masterpiece of a debut novel that moves seamlessly through "mind-blowing SF, western dime novel, noir mystery, and near-future dystopian horror" and "somehow manages to become a cohesive, thought-provoking whole," according to a starred review from Publishers Weekly. "There's no way a novel with this many moving parts should hold together," Publishers Weekly continues, "but it does, and even readers initially daunted by the jumble will soon be glad to go wherever Parsons takes them."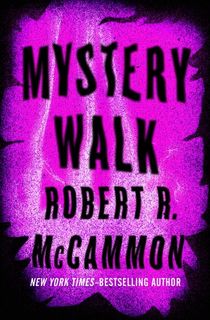 Mystery Walk
Robert R. McCammon has won both the World Fantasy and Bram Stoker Awards, and Mystery Walk is one of his most haunting and ambitious novels. It follows two very different people, each of them possessed of psychic gifts and haunted by a dream—and an enemy—that will draw them into an epic showdown of good versus evil in a formerly-sleepy Southern town.
Related: 12 Creepy Robert McCammon Books That Will Keep You Awake At Night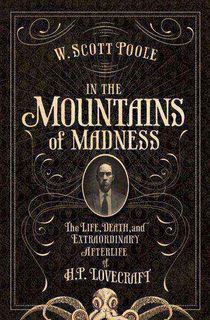 In the Mountains of Madness
Historian W. Scott Poole writes about monsters in history and pop culture in such books as Monsters in America and Wasteland: The Great War and the Origins of Modern Horror. In the Mountains of Madness, his ambitious biography of H. P. Lovecraft, earned Poole a Bram Stoker Award nomination for its work in placing Lovecraft within a broader cultural context. Poole's biography explores not just the influential horror author's life and times, but also his dramatic resurgence in present-day popular culture. For those just coming to Lovecraft via Color Out of Space—or longtime fans who want to learn more—Poole's bio is essential.
Related: 11 Books for Fans of H.P. Lovecraft
A Spectral Hue
The marshes around Shimmer, Maryland are home to the unique saltmarsh orchid, a flower that produces a peculiar, shifting hue somewhere between purple and pink. For years, they have drawn a movement of African-American artists who have incorporated the spectral shade into a variety of art pieces—from quilts to landscape paintings to mixed-media assemblages. But is the elusive color just a unique shade, or does it hide a more phantasmagoric secret? Find out in this stunning novel from Lambda Award-nominated author Craig Laurence Gidney.
The Tommyknockers
Long ago, an alien spacecraft crash-landed in the woods outside of Haven, Maine. Now, something is leaking from it. Something that transforms the townspeople in profound and unsettling ways. First, it begins to change their minds—granting sudden spurts of inventive genius, but also provoking paranoia and violent outbursts. Then it begins to change their bodies…
Related: The 12 Scariest Stephen King Books
At the Mountains of Madness
Manga creator Gou Tanabe was nominated for an Eisner Award in 2018 for his adaptation of H. P. Lovecraft's story "The Hound." In 2019, he followed that up with an even more ambitious project: a two-volume adaptation of one of Lovecraft's longest and most famous works, At the Mountains of Madness. The jaw-droppingly cinematic adaptation, with detailed art that conveys the scope and complexity of Lovecraft's vision in a way that has rarely ever been realized in a visual medium before, is accompanied by a surprisingly faithful adaptation of Lovecraft's source text, creating a whole that is at once visually stunning and startlingly literary. It's a perfect introduction to Lovecraft's work for those who've never read it, and a perfect companion piece for those who know it back-to-front—and Tanabe is adapting other Lovecraft stories, too, with "The Colour Out of Space" on the way!
Featured photo of "Color Out of Space" via SpectreVision.
This post is sponsored by Open Road Media. Thank you for supporting our partners, who make it possible for The Lineup to continue publishing the scary stories you love.