If you're the type to curl up next to the fire with a good book, prepare to experience a wicked case of the chills. From creepy classics by Shirley Jackson and Daphne Du Maurier to a modern tale by Stephen King's son, this selection of the best horror books in the genre keeps readers in suspense generation after generation. We highly recommend reading them … when you're NOT home alone.
1. The Haunting of Hill House, by Shirley Jackson
The Haunting of Hill House
In this supernatural thriller, four characters converge on Hill House: Dr. John Montague, an occult scholar; Eleanor Vance, a young woman who has been forced to live as a recluse with her invalid mother; Theodora, a bohemian artist; and Luke Sanderson, the mysterious heir to the house. Dr. Montague has rented the place in hopes of finding evidence for supernatural forces, and Eleanor and Theodora have been invited because of their past experience with the paranormal. What at first seems nothing more than eerie soon turns terrifying.
2. Rosemary's Baby, by Ira Levin
Rosemary's Baby
Rosemary Woodhouse and her husband, Guy, have just moved into Bramford, a New York City apartment building that they've been told has a history of witchcraft and murder. When Guy begins to find success as an actor, they decide to have a child, but she suspects their neighbors have evil intentions for her baby–only to discover that they're members of a Satanic cult. No one, not even her husband, seems to believe her suspicions though, and Rosemary begins to question her own sanity.
3. "The Call of Cthulhu" from The Call of Cthulhu, by H.P. Lovecraft
The Call of Cthulhu
"The Call of Cthulhu" cemented Lovecraft as one of the godfathers of the horror genre, going on to influence writers as diverse as William Burroughs and Stephen King, and the HBO show . After the death of his granduncle, narrator Francis Wayland Thurston discovers a collection of notes that lead him on a quest to discover the meaning of the strange words and symbols he comes across. While he searches for answers, a series of mysterious and disturbing events occur around the world, which all seem to tie back to the terrifying cult of Cthulhu.
It
A shape-shifting creature, known simply as It, appears in the form of the clown Pennywise and begins murdering children in the small town of Derry, Maine. Seven misfit teenagers attempt to stop the monster, but when it disappears, they vow to return to Derry if it ever resurfaces. Three decades later, the seven of them are adults and only two of them remember their encounters with It. When one of the seven commits suicide and It returns, they are forced to face their greatest fear.
Horns
Joe Hill, the son of Stephen King, certainly seems to have inherited some of his father's talent. Ignatius Perrish, wakes after a night of drinking and debauchery to find that horns have sprouted on his head. As he explores his mysterious new powers, which include the ability to manipulate others and see their darkest desires and secrets, he searches for the man who killed his girlfriend a year prior. In his pursuit of the truth, he must face the secrets of those around him and his own past.
6. Hell House, by Richard Matheson
Hell House
The Belasco House is known as the most haunted house in the world, earning it's nickname the "Hell House" after the horrible, depraved acts committed there under the supervision of Emeric Belasco, its former owner. Despite two previous failed expeditions, dying millionaire William Reinhardt Deutsch commissions four strangers–a physicist, his wife, and two mediums–to investigate the house in hopes of finding life after death. The four spend one night in the house and quickly discover why the house has been sealed shut for decades.
7. Ghost Story, by Peter Straub
Ghost Story
Four men in their twilight years, who have been friends since childhood, refer to themselves as the "Chowder Society." To pass the time in their little town of Milburn, New York, they reminisce on the past and exchange ghost stories–some fictional and some true. But when one them dies mysteriously, a true story from their past comes back to haunt them. Alternating between each man's viewpoints, we learn of a horrible accident in their youth that resulted in a young girl's death, and it appears she may be back to haunt them.
8. Frankenstein, by Mary Shelley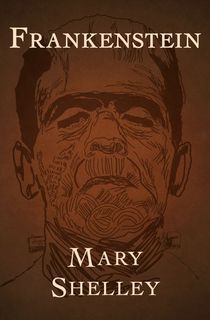 Frankenstein
Since the novel's publication in 1818, Frankenstein has gone on to become one of the most iconic media franchises in history. What people often forget though is that Frankenstein is not the name of the monster, but rather its creator. In the Shelley's novel the monster is not so much a villain, instead simply a creature rejected by society–a fear familiar to any human. What unfolds is a chilling tale of science and man's power run amok, and the torture of isolation from human kindness.
9. Don't Look Now: Selected Stories, by Daphne Du Maurier
Don't Look Now: Selected Stories
Daphne Du Maurier was one of the most popular writers of the 20th century, known for her eerie and exciting stories. Acclaimed novelist Patrick MacGrath has gathered her greatest work in this collection, including some that were overlooked in her life, alongside her famous pieces like "The Birds." These tales are a fantastic introduction to a unique storyteller, providing the reader with her most psychologically chilling work collected in one place for the first time.
10. The Hellbound Heart, by Clive Barker
The Hellbound Heart
One of the most terrifying stories ever written, Barker's masterpiece tells the tale of obsession and all the horrors and joys that lie in people's hearts. Frank Cotton is a hedonist and nihilist, who has traveled the world seeking out its greatest pleasure. When he's unable to find anything to satisfy his deepest desires, he learns of a puzzle box called the Lament Configuration, which he believes is a portal to a dimension of unfathomable pleasures. But the box only leads him to a world where extreme pain and pleasure are indistinguishable.
Images (in order): The cover of "Haunting of Hill House" via Penguin Classics; The cover of "The Call of Cthulhu and Other Weird Stories" via Penguin Classics; The Cover of "It" via Signet; The cover of "Hell House" via Tor; The cover of "Ghost Story" via Berkley; The cover of "Don't Look Now" via Little, Brown; The Cover of "The Hellbound Heart" via Harper Collins