This is it. The last leg of our cross-country crime spree. We've been to , where the ports are a stalker's playground; we hit up , where a prison guard and a convict can commit a 10-year crime spree; and we even trekked over to to visit a couple of mommy dearests who are anything but dear. Now, we're headed back to the middle of the country where cheese is a food group and murder is as prevalent as getting stuck behind a tractor on the freeway. Here's hoping our roads are clear.
Cleveland, OH: The Wrong Man, by James Neff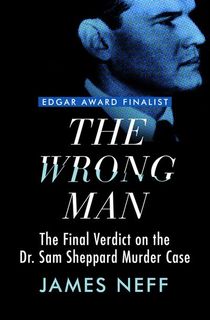 The Wrong Man
The husband did it. It's the first thought that comes to mind when a woman is murdered. But our first pit stop in the quiet suburbs of Cleveland just might change that. On Independence Day 1954, a woman named Marilyn Sheppard was bludgeoned to death in her bed—her husband convicted and her assailant still on the loose. In James Neff's The Wrong Man, the investigative journalist dissects the body of the case—the blood, the negligence, the DNA—and the narrative he weaves is a shocking tale about how a man can get away with murder.
Cleveland, OH: Unfinished Murder, by James Neff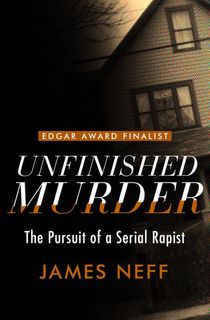 Unfinished Murder
It's every woman's worst nightmare: There's a man stalking and raping women, and not even the cops can put a stop to it. Back in the '80s, serial rapist Ronnie Shelton assaulted close to 100 women (though he was only convicted for 29) on Cleveland's West Side, while an encumbered police task force launched a manhunt that would last five years. A finalist for the Edgar Award, Neff's Unfinished Murder chronicles that hunt, as well as the psychological and emotional devastation a sexual predator leaves in his wake.
Cleveland, OH: House of Horrors: The Shocking True Story of Anthony Sowell, the Cleveland Strangler, by Robert Sberna
House of Horrors: The Shocking True Story of Anthony Sowell, the Cleveland Strangler
Before we say goodbye to the Sixth City, we simply must swing by 12205 Imperial Avenue, or rather Anthony Sowell's murder house. Sowell lived alone—unless you count the 11 women he kept rotting in his abode. Described as a sexual sadist, Sowell would lure women to his pad, then strangle them and live among their decomposing remains. Journalist Robert Sberna takes readers inside the psyche of the serial killer.
Ypsilanti, MI: The Michigan Murders, by Edward Keyes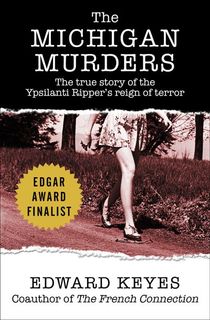 The Michigan Murders
Next up: Ypsilanti, an idyllic town just a hop, skip, and a jump from Detroit. It's also home to Eastern Michigan University. And while most were consumed with studies of arts and sciences in the late '60s, John Norman Collins was majoring in body hacking 101. The EMU frat boy was picking up coeds, and then doing ungodly things to their bodies before dismembering, mutilating, and discarding them. This went on for two years before he met his fate behind-bars. Read all about the factual accounts of each of Collins's murders in a shocker by Edward Keyes, the co-writer of .
West Bloomfield Township, MI: Needle Work, by Fred Rosen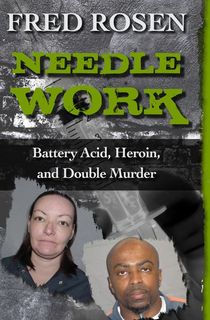 Needle Work
Scared of needles? You should be. And the next stop on our road trip proves it. Meet Carol Giles and her boyfriend, Tim Collier. The two were responsible for injecting a lethal cocktail of heroin and battery acid into the systems of Carol's husband and best friend. In Fred Rosen's Needle Work, the acclaimed true crime writer pokes around in the case, revealing how the two turned on each other in the end—but were both still convicted of murder.
Madison, WI: Winter of Frozen Dreams, by Karl Harter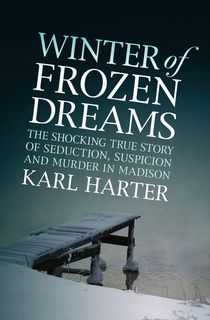 Winter of Frozen Dreams
Hope you packed a fleece, because the snowy banks of Madison, Wisconsin, can get real cold—especially around Christmastime. That's when the body of one Harry Berge was found beaten and naked by police. The mastermind? Barbara Hoffman, a college dropout who's M.O. was weaseling her way onto others' insurance policies before offing and discarding them. Read all about Hoffman, the boyfriend she seduced into helping her, and the way she eventually killed him in Karl Harter's Winter of Frozen Dreams.
Springfield, IL: Buried Dreams, by Tim Cahill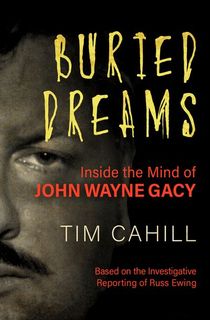 Buried Dreams
Many know Springfield to be the home of Abe Lincoln, the state's capital, and a certain animated yellow family dominating the small screen. But it's also home to one of the most disturbed serial killers in American history: John Wayne Gacy. Also known as the Killer Clown, Gacy is the stuff of nightmares—crawlspace included. Writer Tim Cahill offers the read of a lifetime with Buried Dreams, an enthralling story that takes readers where no man has gone before: Inside the compulsions and tormented thoughts of the man who raped and murdered at least 33 teenage boys.
Eldorado, IL: Murder in Little Egypt, by Darcy O'Brien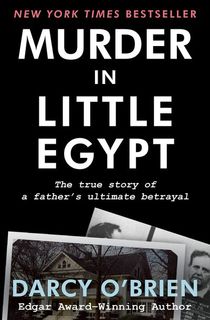 Murder in Little Egypt
To its residents, Southern Illinois is known as Little Egypt—perhaps because of its Egyptian-inspired city names, or as homage to the titular belly dancer of the 1893 Chicago World Fair. Either way, the land between two rivers has a sordid past. And part of it involves a doctor and the filicide he committed. His name: Dr. John Dale Cavaness. His crime: Murdering both of his sons. Darcy O'Brien, with research and a knack for storytelling, peels back Cavaness' scrubs and reveals the inner criminal hiding beneath in Murder in Little Egypt.
Wichita, KS: Bind, Torture, Kill by Roy Wenzl, Tim Potter, Hurst Laviana, and L. Kelly
Bind, Torture, Kill
We'll start with the good here: Dennis Rader, perhaps better known as the BTK, is currently serving 10 consecutive life sentences. Now the bad: For more than three decades, Rader entered the homes of unsuspecting Kansans, put his "hit kit" to work, and then taunted authorities with the details of his kills. The scariest part? Rader had a family of his own. Roy Wenzl, along with three other award-winning journalists with firsthand accounts of Rader's reign of terror, shares the twists and turns in Bind, Torture, Kill
Holcomb, KS: In Cold Blood by Truman Capote
In Cold Blood
So, yes, we are definitely still in Kansas. This is our final stop, and it's a good one. In Cold Blood tells the quadruple murder story of the Clutter family, who were gagged, bound, and shot point-blank in the face by a pair of ex-convicts in search of some cash. It also gets to the meat of the capture, trial, and execution of the killers, resulting in a narrative-meets-true crime tale penned with a style that can be attributed only to a prolific writer who needs no introduction: Mr. Truman Capote.
And that, as they say, is a wrap. Let's take the short way home …