When serial killers become obsessed with their victims, they can't stop. The same could be said about the investigative journalists – as well as friends of the killers and victims – who wrote these details accounts of their murders.
1. The Stranger Beside Me, by Ann Rule
The Stranger Beside Me
Before he became known as one of the most notorious serial killers ever, Ted Bundy was considered by many to be a charming, if eccentric, young man. A politically active young Republican who also volunteered at Seattle's Suicide Hotline Crisis Center, he presented himself as an upstanding, empathetic citizen.
Crime writer Ann Rule became close with Bundy during their time volunteering at the center together, and even took Bundy's advice about some of the most personal issues in her life. When she began writing about a string of potentially connected disappearances and deaths of young women, she never have imagined that her young friend could be involved.
In fact, it wasn't until Bundy stood trial in 1979 for his lethal attack on residents of a sorority house in Florida that Rule was able to finally admit his guilt to herself.
A fascinating book with in-depth information on the 36 homicides Bundy confessed to committing across the country from 1974 and 1978 — as well as the crimes he never confessed to, but is suspected in— The Stranger Beside Me manages to both honor the women robbed of their lives by Bundy, and to be a fascinating, intimate account of one of the most unbelievable friendships ever.
2. Body Dump, by Fred Rosen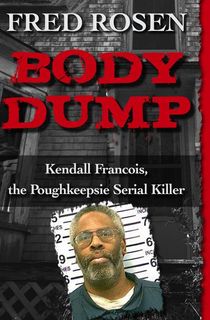 Body Dump
In the late 1990s in Poughkeepsie, New York, prostitutes began to go missing off the streets of the old Hudson River town. Based on tips from local prostitutes, police brought in Kendall Francois for a lie detector test, which he passed, and they were forced to release him. Area women continued to disappear. In a shocking twist of fate, Francois was finally arrested thanks to one woman who escaped the hell he forced on her.
3. The Misbegotten Son, by Jack Olsen
The Misbegotten Son
Also known as the "Genessee River Killer," Arthur Shawcross murdered at least 14 people from ages 8 to 59. After the murders of his first victims, two children, he was released a mere 15 years later due to an inexperienced prison staff. He continued to kill for two years until his arrest in January 1990. Olsen meticulously captures the psychology of the serial killer through his unprecedented access to evidence and interviews with Shawcross's partners, co-workers, and investigators. His investigation also exposed the failure of the system to properly parole and rehabilitate criminals.
4. Love Me to Death, by Linda Wolfe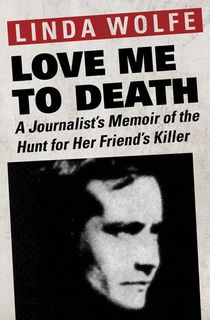 Love Me to Death
In 1994, serial killer Ricardo Caputo was finally arrested after a 20-year crime spree and the slayings of four women. Brutally torturing his victims before their deaths, he confessed to the four murders, but had been a suspect in two others. One of his suspected victims, Jacqui Bernard, was found murdered in her home in 1983. When Wolfe, who was a journalist and friend of Bernard, found out Caputo had been a suspect in Bernard's murder and the murder of other women, she embarked on her own investigation to the crime.
5. Silent Rage, by Michael Newton
Silent Rage
Committing his first murder at 10 years old, Carroll Edward Cole eventually murdered at least 14 women over 40 years. His crimes spanned Califorinia, Nevada, and Texas, and he was arrested in 1980. For his crimes in Nevada, he was sentenced to death and was executed by lethal injection in December 1985. Using exclusive interviews with Cole and years of research, Newton paints a frightening portrait of a man described by many as a "recreational killer."
6. Forever and Five Days, by Lowell Cauffiel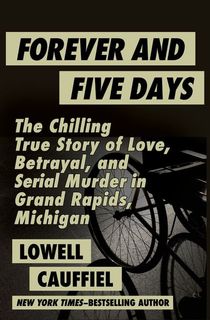 Forever and Five Days
Over the course of a few months in 1987, Gwendolyn Graham and Cathy Wood – two caregivers at the Alpine Manor in Grand Rapids, Michigan – killed five nursing home residents as part of their lovers pact. They were arrested and sentenced in 1988 (Graham got life in prison; Wood plea-bargained to a lesser charge and will be released in 2021.) Michigan-native and true-crime journalist Lowell Cauffiel examines their motivations, including analyses by multiple psychotherapists.
7. Bind, Torture, Kill, by Roy Wenzl, Tim Potter, Hurst Laviana, and L. Kelly
Bind, Torture, Kill
For over 30 years, Wichita, Kansas, was terrorized by a serial killer. He gave himself the name "BTK," which stood for binding, torturing, and killing. BTK actively sought victims and sent the police taunting letters from 1974 to 1991, until he seemingly vanished. In 2004, he resumed sending letters, which eventually led to his downfall. Written by four crime reporters who followed the murders from the very beginning, the book offers the most intimate access to those closest to BTK, the victims, and the police task force.
Photos: Courtesy of Open Road Media; Courtesy of The Write Thought; Courtesy of Amazon; Courtesy of Pocket Books; Courtesy of Headline Book Publishing; Courtesy of Harper Collins