Make no mistake, dear reader: There is a veritable coven of witchcraft books and occult books waiting to cast a spell on you. From engrossing historical texts that examine occult practices through the ages and practical guides to performing modern-day witchcraft to helpful titles that show you how to achieve self-empowerment through ritual practice, the number of bewitching options out there stretches across the moonlit night.
But the question arises: Which witchcraft book is the right one for you? As always, we're here to help. We assembled a list of our favorite witchcraft books and occult books to help you on your journey, whether you're hoping to harness your own inner witch or just learn more about sorcerers, necromancers, and pagans throughout history—or contemporary Wicca practices today. Settle in and get started!
For those who want to harness their own inner witch power…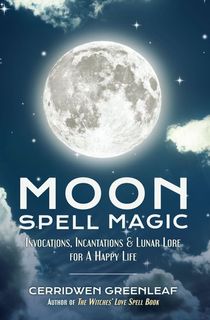 Moon Spell Magic
The moon is full. Are you looking to cleanse your home of negative energy or conjure up a bewitching Saturday night with your coven? This practical Wiccan handbook possesses something for every kind of reader and teaches you how to channel the moon's magical energy into spells that cover all aspects of your life. Within its pages, you'll discover ritual resources and the essential lore behind moon phases, Wiccan myths and magic, astrological associations, and magical correspondences. You'll also find over 100 recipes for spells ranging from the day-to-day to special occasions and high holidays.
The Modern Guide to Witchcraft
"Harness your own inner power so you can shape your destiny" with The Modern Guide to Witchcraft by "spellcraft expert" Skye Alexander. Think of this step-by-step guide to the rituals and practices of witchcraft as part grimoire and part self-help book. "Once you learn to harness your natural talents as a witch, you'll discover that a whole new world of possibilities exists."
Witchery: Embrace the Witch Within
"Third-generation Witch" Juliet Diaz explains "how to cast off what doesn't serve you, unleash your authentic self, and become an embodiment of your truth." Diaz's book aims to give you the "skills and techniques you need to build your own Magickal craft."
Related: 14 Underrated Paranormal Books That Will Get Under Your Skin
For those in search of a history of witchcraft and the occult, preferably with a few illustrations…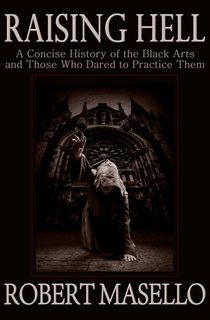 Raising Hell
Subtitled "A Concise History of the Black Arts and Those Who Dared to Practice Them," this encyclopedic volume by horror author Robert Masello examines a wide array of the occult arts. Within its pages, you'll find fascinating dissections of necromancy, astrology, alchemy, and more, "as they have been practiced from ancient Babylon to the present day." Weaving together mythology and history, Raising Hell tells the tale not only of the occult arts, but of the people who pioneered, practiced, and perfected these rituals throughout the ages.
Related: 16 Bone-Chilling Witch Movies That'll Put a Spell on You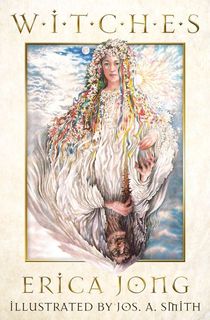 Witches
In this celebrated work, New York Times-bestselling author Erica Jong conjures an intoxicating brew of witchcraft lore, potions, and secrets. Wading through centuries of misinformation and historical hysteria, Jong combines prose and poetry with vivid illustrations to produce generous exploration of witches' rites, rituals, and magical recipes and a celebration of witches throughout history—including authentic spells and incantations.
A History of Witchcraft: Sorcerers, Heretics, and Pagans
First published in 1980, this authoritative illustrated history of witchcraft and occult practices has been newly revised and updated with the help and research of Brooks Alexander. According to the Los Angeles Times, "It separates centuries of supernatural nonsense from documented fact," with more than one hundred illustrations covering witchcraft from the ancient world to the modern day.
The Occult, Witchcraft, and Magic: An Illustrated History
Centuries ago, the dividing line between science and magic was far from defined. Alchemists helped discover phosphorous and the means of manufacturing steel; astrologers mapped the heavens and paved the way for the astronomers who would follow. In this wide-ranging and visually rich coffee table-style book, Christopher Dell examines the curious history of magical thinking from early Babylonian texts through the present day with more than 400 illustrations, many of them in full color.
Related: 9 Famous Witches Throughout History
For those curious about the history of witchcraft and witch trials...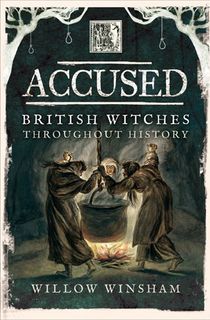 Accused
By now, both the myths and the dark truths of witchcraft and historical witch hunts are fairly well known. The outdated image of the wicked witch in the woods has rightly been replaced by a more nuanced portrait of persecuted women wrongly accused. Many of the accused were sent to the gallows or burned at the stake. But just who were the individuals at the heart of these cases? What, if anything, were they really guilty of? And who were the people who led the persecution? Willow Winsham seeks to answer all these questions and more in Accused. Combining trial documents with contemporary sources, Winsham tells the stories of real women accused of witchcraft through the ages.
Related: The Pendle Witches: England's Deadly Witch Hunt Hysteria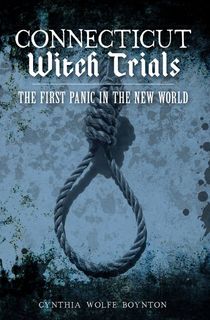 Connecticut Witch Trials
We're all familiar with the notorious witch trials of Salem, Massachusetts of 1692-93. But did you know that nearly a half century before Salem, another deadly witch panic consumed New England? Between 1647 and 1697, at least thirty-four men and women from Connecticut were formally charged with witchcraft. Eleven were hanged. In this fascinating read, former New York Times correspondent Cynthia Wolfe Boynton combs through newspaper clippings, court records, letters, historical diaries, and more to uncover the dark history of the Connecticut witch trials.
Related: Unearthed: The True Location of the Salem Witch Trial Hangings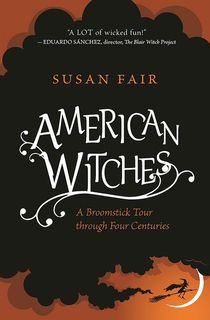 American Witches
This rollicking and wide-ranging "broomstick tour" of the history of American witchcraft covers everything from the Salem witch trials to the Blair Witch Project. Along the way, Susan Fair stops to examine the magical life and times of Houdini, the Hartford Witch Hunts and the York Hex Murders, seventeenth-century reports of children flying around their New England home "like geese," and the dark history of Booger Hole, West Virginia.
For those who want a more practical guide…
A Witches' Bible
You'll find lots of books about witchcraft on this list. But what if you're looking for a book on how to do some witchcraft? Look no further than Janet and Stewart Ferrar's A Witches' Bible—dubbed "the most comprehensive and revealing work on the principles, rituals and beliefs of modern witchcraft." Combining both "Eight Sabbats for Witches" and "The Witches' Way," A Witches' Bible covers everything from casting and banishing the Magic Circle to running a coven.
For those who aren't sure whether Wicca or witchcraft is right for them…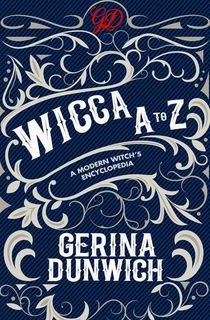 Wicca A to Z
What's the difference between Wicca and witchcraft? Are they one and the same? It's a topic that's still contentious. For a breakdown of Wiccan folklore, amulets, talismans, herbs, traditions, and more—along with a guide to pagan goddesses from around the globe—turn to Gerina Dunwich's encyclopedic guide to the realm of witchcraft, Wicca A to Z.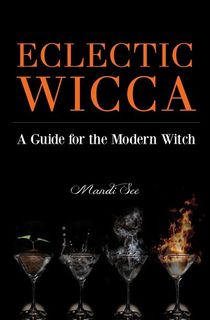 Eclectic Wicca
A practical how-to guide for the modern witch, Eclectic Wicca covers a variety of rites, rituals, spells, and incantations for everyday life. Within its pages, you'll find insights on astrological aspects, phases of the moon, candle color alchemy, which herbs and plants possess healing properties, and a whole lot more.
And for those who want something on the weird side…
H.P. Lovecraft and the Black Magickal Tradition
John L. Steadman has compiled an exhaustive list of not only the influences of genuine occult traditions on the writing of legendary weird fiction author H.P. Lovecraft, but of Lovecraft's influence on magickal thought and practice in the years since his death. Chapters include examinations of various versions of the Necronomicon as well as Lovecraft's influence on Wiccan religion, the Church of Satan, and Chaos Magick, among others.
For some of us, witchcraft and occult practices may be a year-round part of our lives. Others may simply be curious to learn more about the history and practice of the occult arts in the run-up to Halloween. Whatever your proclivities, we hope there'll be a book or two on this list to get you started!
This post is sponsored by Open Road Media. Thank you for supporting our partners, who make it possible for The Lineup to celebrate the horror stories you love.