As book readers, we live for those moments we didn't see coming–the curveball thrown at us in the last chapter. Frankly, it's what makes us reach for another book once the first one is finished.
These eight thrilling tales and their twist endings will keep you guessing until the last page. And once they're done, you'll be left speechless.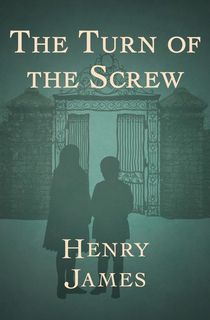 The Turn of the Screw
Henry James' classic ghost story is one you'll find reading over and over again, only to say, "Wait…what?" After the death of their parents', a young boy and girl are put in the care of their Uncle Douglas. He hires a governess to care for him in his country home, where she begins seeing ghost-like figures roaming about the grounds. It only gets stranger from there, and the ending will leave you wondering if any of it was real.
Related: Nightmare Fuel: 10 Books That Will Haunt Your Dreams
Shutter Island
Shutter Island bends 'reality,' and leaves the reader wondering what actually happened. U.S. Marshal Teddy Daniels and his partner head to Shutter Island, home to Aschecliffe Hospital for the criminally insane, to investigate the disappearance of a patient. It only gets creepier from there, as Teddy explores the desolate island and uncovers secrets of his own.
We Were Liars
Cadence Sinclair spends her summers on her grandparents' private island near Martha's Vineyard. During Summer Fifteen (her fifteenth year on the island) she falls in love with a boy named Gat, but tragedy strikes when there's an accident that causes her to lose her memory of that summer. As Cadence finally returns to the island two years later, she puts together the horrifying pieces of what happened that night—with a twist that'll leave you broken.
In a Dark, Dark Wood
When Nora is invited to the bachelorette party of an old college friend she hasn't spoken to in years, she's surprised but attends anyways. But when she wakes up in the hospital with no memory of the events that put her there, things become even more suspicious. An unreliable, amnesiac narrator tells this story, which has a deadly twist you won't believe.
Want more thrilling book recommendations? Sign up for The Lineup's newsletter and get the scariest stories delivered straight to your inbox.
The Murder of Roger Ackroyd
The twist ending in the third Hercule Poirot detective novel revolutionized the genre forever. After a retired Poirot's friend is murdered, he is determined to uncover the truth behind the killing. Master mystery writer Agatha Christie leads us through a windy road, full of lies and deceit to deliver us a startling and unsettling conclusion.
Related: Lady Vanishes: the Mysterious Agatha Christie Disappearance
The Secrets in Their Eyes
Originally published in Argentina as La pregunta de sus ojos, the novel follows Benjamín Chapparro—a retired detective obsessed with the cold case of a young woman who was murdered and raped in her own bedroom. He revisits the case, determined to catch the monster that committed this crime. The shocking twist ending will have you feeling satisfied and confused all at the same time.
Vanishing Girls
Some people love it, some people hate it, but regardless: This book has one crazy twist at the end. Sisters Dara and Nick were best friends, until an accident left Dara's face scarred and their relationship shattered. When Dara vanishes on her birthday, Nick is convinced the disappearance is linked to another missing girl and is determined to find her before it's too late.
The Girl on the Train
Paula Hawkins' popular thriller, which was just adapted into a movie, follows unreliable narrator Rachel and a series of events that follow her after a woman whom she watches from her commuter train window each morning goes missing. If you think that sounds weird, it only gets stranger. Hawkins' ending will keep furiously flipping through the pages towards the shocking conclusion.
Related: 9 Mystery Books with Surprise Twists
Want more thriller books? Sign up for The Lineup's newsletter and get the scariest stories delivered straight to your inbox.
This post is sponsored by Open Road Media. Thank you for supporting our partners, who make it possible for The Lineup to continue publishing the scary stories you love.
Featured Still from "Shutter Island" via Paramount Pictures