Have you ever stepped into an old house and felt an inexplicable shiver run down your spine? Or been out on a foggy day and seen an ominous shadow looming in the distance? If you have an affection for atmospheric horror, then Sarah Rayne's novels may be right up your alley.
Rayne often finds inspiration for her historic novels in "the histories and atmospheres of old buildings". The novel's settings are often so vivid and immersive that they draw the reader back in time—and the haunted houses that some are set in appear to take on lives of their own.
Rayne says that she's drawn to the past, particularly the 1890s and early 1900s. She calls it an era that's "just about touchable from here". Rayne also finds inspiration in the photographs and scratchy recordings from the era, allowing the voices of that era to shine through.
Related: 13 Historical Horror Books That Beckon You Into the Shadows of the Past
If you're interested in the haunted historical horrors that Sarah Rayne has conjured, we've rounded up eight of her best—and most horrifying—novels.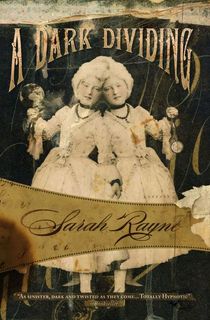 A Dark Dividing
Set in three different time periods across the 20th century, this mystery finds a journalist, Harry Fitzglen, drawn to a ruined Welsh mansion. He's investigating a London artist, Simone Anderson. Simone's twin sister, to whom she was once conjoined, disappeared years ago. Where might she have gone? And how might these two be connected to another pair of conjoined twins born nearly a century ago? Every question pulls Harry further and further away from London, into the remote Welsh countryside. He uncovers a bleak history of Mortmain House and discovers a set of intertwined and bewildering mysteries.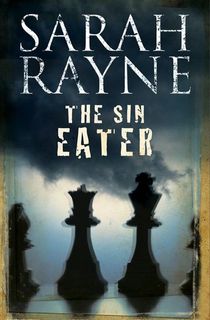 The Sin Eater
Benedict Doyle never did like his great-grandfather's North London house; as a child, it terrified him. Now he finds himself the owner of it. Being in the house dredges up memories of fear and glimpses of a dark family past—a darkness that's said to linger in an old chess set. When Benedict meets Michael Flint, a man researching his family, he learns that there's a haunting thread of reality to the terrifying old legend.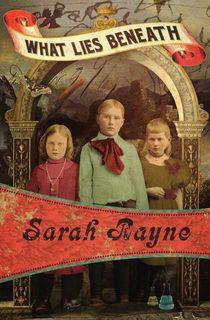 What Lies Beneath
When a Cold War chemical weapons experiment went horribly wrong, the residents of Priors Bramley were forced to leave their homes. That was 50 years ago. It's been cordoned off ever since, and became known as The Poisoned Village. Now, with the village set to reopen, there are more secrets to be found than the locals expected. Tracing the source of the pollution leads to the abandoned manor of an upper-class family. One must wonder what happened in those years before the first World War—and why, even now, does music play over the streets of Priors Bramley?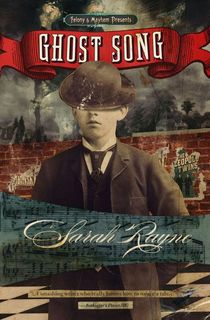 Ghost Song
The Tarleton Music Hall was once one of London's most popular attractions. People went night after night to see legendary performer Toby Chance—until he suddenly disappeared in 1914. The Musical Hall locked its doors, and has remained closed ever since. Now, with property prices rising, an investment group hires Robert Fallon to survey the old place. Fallon is charmed by the idea, as well as with the rumors of the Singing Ghost that supposedly haunts the building. But... something certainly seems odd about Tarleton. And what on earth can be made of the mysterious wall in the basement? Fallon delves into the history of the music hall, and learns of the disappearance of its legendary star. But as he learns more, he can't help but worry that he may be intimidated by its mysterious past.
Related: Historical True Crime Stories Every True Crime Lover Should Know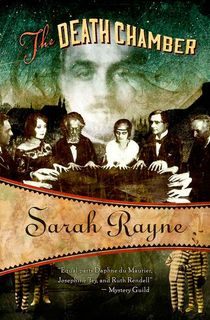 The Death Chamber
Calvary Gaol was once the most terrifying correction house in the northwest of England. It has a reputation for being haunted, with many of its inmates having been put to death before the house was shut down. It's said that on a chilly night, all of the ghosts can be heard chattering. And while they all chatter, there will always be someone to listen. TV producer Chad Ingram is going to Calvary Gaol with a crew and a journalist, intent on capturing the prison's notorious execution chamber on film. He can only hope that the ghosts aren't camera shy.
Spider Light
Antonia Weston moves to the quiet town of Amberwood with the hopes of rebuilding her shattered life. But soon after she arrives, disturbing events unfold—events too similar to the past that she's working to escape. Antonia soon finds herself immersed in the grim history of Amberwood—in the disused watermill, Twygrist, and with the defunct asylum, Latchkill. Antonia's fascination with these landmarks will draw her down a dark path, alerting her to secrets in her own past.
House of the Lost
When Theo Kendal inherits the isolated Norfolk home that his cousin was murdered in, he decides to kill two birds with one stone. Not only will it be a wonderful place to finish his latest book, but it'll help bring him closer to the truth about what happened to his cousin. But Fenn House is desolate in the winter, and the strangest things seem to be happening. Theo's book is practically writing itself—and going in a much different place than he had planned. Theo finds himself writing about a young boy named Matthew and his family. Matthew lives in fear of visits from what he describes as 'the cold-eyed men'. Theo will soon learn that Matthew really did exist, and that this recent history threatens to reach into the present and tear his life apart—as it did his cousin's.
Death Notes
The first of Rayne's Phineas Fox mysteries finds this professional researcher at odds with an assignment. He's tasked with researching an infamous violinist, Roman Volf, who was hanged for his part in the assassination of Tsar Alexander II. Volf's private life as a womanizer and criminal overshadowed his professional genius for much of his lifetime, and his end would go on to highlight that fact. However, as Phineas researches this notorious figure, he realizes that Volf couldn't possibly have been involved in Tsar Alexander's assassination. As he digs deeper into the history, he uncovers mysteries that stretch from 1881 to our time.