From malevolent spirits in quaint New England homes to notoriously haunted hotels, there are paranormal gems to be found all over the country. If you want to delve into the rich, varied, and haunted history of the U.S., but aren't sure where to start, we have options for each region of the country. These books are chock full of information about purportedly haunted locales. Whether you've already planned your hot ghost summer or you're working on mapping it out, we've rounded up 11 of the best books for your next paranormal road trip.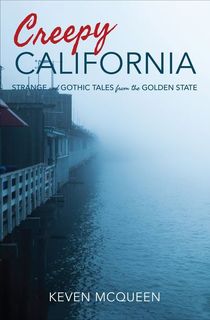 Creepy California
Curious about the collection of occult memorabilia housed at Stanford University? Have you heard about the lonely Fort Bragg man that carved himself a family out of wood? Historian Keven McQueen looks at some of the strange tales that have come out of the Golden State. These stories are drawn from local legend, and range from the paranormal to the sinister to the uncanny.

Related: UPDATES: Everything You Need to Know About the Golden State Killer Case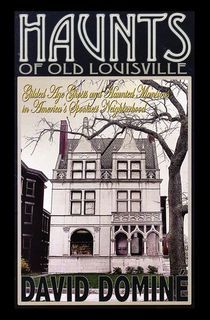 Haunts of Old Louisville
One of the country's largest National Preservation Districts, Old Louisville is known as the largest Victorian-era neighborhood in the country. When David Dominé moved into one of the houses, warnings of a resident poltergeist named Lucy fell on deaf ears. It didn't take long for supernatural phenomena to change his mind. Now considered one of Louisville, Kentucky's best-known paranormal investigators, Dominé brings readers into the historic district's past, and those that still haunt its present.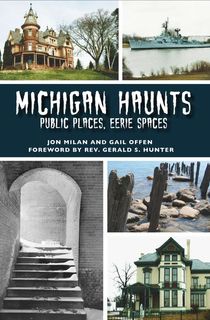 Michigan Haunts
If you're not already smitten with the Mitten State, you'll surely love it once you connect with its legends and mysteries. This book is an excellent travel companion, offering readers a handy directory of eerie restaurants, hotels, theaters, and lighthouses, among other spaces. Delving into over 300 years of Michigan's history, this guide offers perspectives on haunted sites all over the state, from the remote lighthouses in the Upper Peninsula to Houdini's connections in Detroit.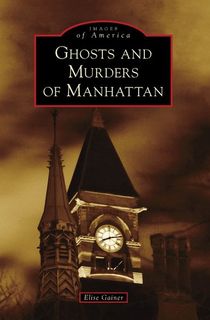 Ghosts and Murders of Manhattan
New York's legends and hauntings stretch far beyond its sewer gators. Elise Gainer's book explores the presences that linger around the Big Apple, from George Washington's echoing farewell at Fraunces Tavern to Dorothy Parker's ghost keeping her usual lunch date at the Algonquin Hotel. Not every ghost that sticks around is out for an afternoon on the town, however; Gainer delves into the darker history of the city, and the shadows that linger under the skyline. We might as well amend the famous saying about making it in New York: if you can make it as a ghost there, you may be stuck as a ghost there.

Related: ​​10 Infamous Murderers That Shocked New York State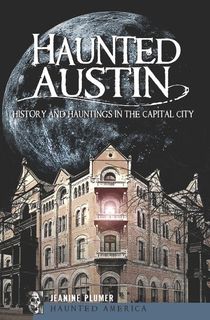 Haunted Austin
Home of America's first serial killer, Austin, Texas has a dark history that dates back nearly as far its founding in the 1830s. This former frontier city is now known for pledging to keep itself weird, but it is as spooky as it is unique. For example, convicts' spirits have been seen lingering along the grounds of the Texas State Capital building.

Related: 13 Most Haunted Places in Texas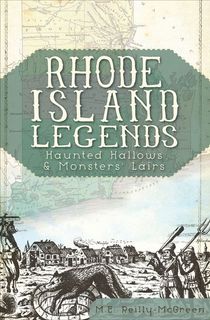 Rhode Island Legends
From the smallest state in the Union come some of the creepiest stories. M. E. Reilly-McGreen dives into the Ocean State's most haunted sites in this handy guide. The apparitions scattered state-wide have sent chills down the spines of residents for centuries. Check them out in this book—which includes photos of the haunted sites.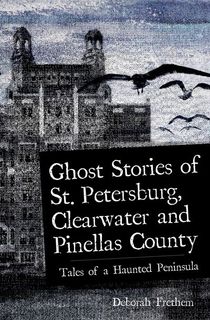 Ghost Stories of St. Petersburg, Clearwater and Pinellas County
Nicknamed the "Queen of Haunts", Deborah Frethem once guided Tampa Bay Ghost Tours, divulging some of the Sunshine State's gloomiest tales. This exploration of the haunted peninsula draws the reader into the story of a pirate's eternal search for lost treasure, as well as Civil War soldiers and captains who are trying to return to a life that is no longer theirs.
Related: Here Are the 50 Most Haunted Places in the United States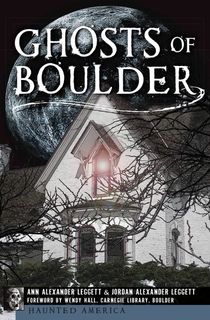 Ghosts of Boulder
Have you ever passed by a home that you used to live in, seen the work done, and been displeased? There's tell of one home in Boulder, Colorado that's still haunted by the previous owner—who hates what they've done with the place. Another home has found itself harassed for over a century, and with no explanation behind the goings-on that torment it. This scenic town at the foot of the Rockies may seem picturesque to the casual visitor, but there are thrills to be had in Boulder—if one only knows where to look.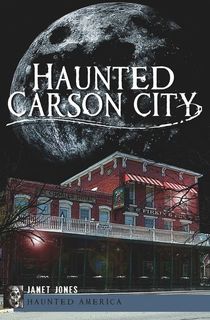 Haunted Carson City
Janet Jones divulges 19 legends here, guiding the reader across Nevada's historic capital city. This town is riddled with hauntings, from the thumps of the footsteps of Nevada City Mint's first superintendent, to the ghost of Mark Twain's niece, Jennie Clemens. Among these tales, you'll learn what happened when a railroad baron built his home on a burial ground.

Related: 9 Haunting American Ghost Towns You Can Visit—If You Dare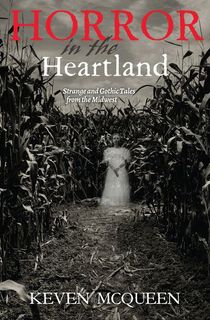 Horror in the Heartland
Drawing on the dark and eccentric history of the American Midwest, Keven McQueen brings readers through a haunting tour of Indiana, Iowa, Kansas, Michigan, Minnesota, Nebraska, Ohio, and Wisconsin. If you're looking for stories with a creepier bent, there are horrific murder-suicides, ghost stories, unexplained deaths, and premature burials to be found. If you're looking for something simply strange, there's a case of a man who left his estate to his pet monkeys. Learn more in McQueen's guide to the darker history of the Heartland.
Haunted New Mexico: Ghosts and Strange Phenomena of the Land of Enchantment
Famously superstitious, New Mexico is a state where real estate agencies frequently divulge whether or not a house is legitimately haunted—a practice that would've come in handy in the New York case of Stambovsky v. Ackley, more commonly known as "The Ghostbusters Ruling," wherein a homebuyer was horrified to learn that the home that he'd recently purchased was widely reputed to be possessed by poltergeists. Ghosts linger in New Mexico homes, too; one is even said to wander, heartbroken and lost, through one of the state's national parks. Christine Rogel invites you to tour New Mexico's haunted memories.
This post is sponsored by Open Road Media. Thank you for supporting our partners, who make it possible for The Lineup to continue publishing the terrifying stories you love.
Featured photo: eberhard 🖐 grossgasteiger / Unsplash