In the best thriller novels, danger lurks around every corner. You never know what could happen next and the suspense makes it impossible to stop reading. Add in a touch of the supernatural, and it amps up the chill factor to a whole new level. You're turning pages almost faster than you can read them and simultaneously dreading each spooky revelation.
It's one thing when the killer could be hiding in your apartment. It's something else entirely when the killer has been there the whole time. Even if the killer isn't the ghost, it's disconcerting and terrifying to be approached from the great beyond. Here are eight propulsive thrillers with a ghostly twist waiting to haunt you.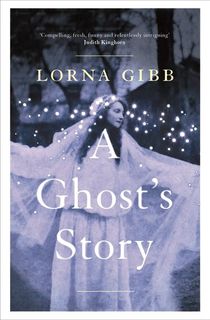 A Ghost's Story
Katie King. She's a spirit, a ghost. And in the time of growing seances and spiritualist meetings, her spirit was called forth more than most. But was she real? Or was it parlor tricks and cheap illusions? These are the questions a contemporary scholar struggles to understand. And there's no one better to tell the tale than Katie herself. Through space and time, they travel through séance rooms to deathbeds in search of the truth about life and what lies beyond.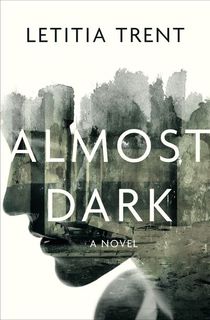 Almost Dark
As the local librarian, Claire lives a quiet life. From the outside, she seems content, but she's never gotten over the guilt of her twin brother's accidental death fifteen years ago. When a developer announces his intent to renovate the old textile factory, the secrets of the past start to haunt her. The factory is where her brother died. And other mysterious accidents throughout history took place. And now, she's seeing visions of her brother. Visions that make her question her sanity.
As the developer moves forward, Claire struggles to understand the ties to the past. Because soon, the whole town will discover that in Farmington, the line between past and present isn't as clear as they once thought.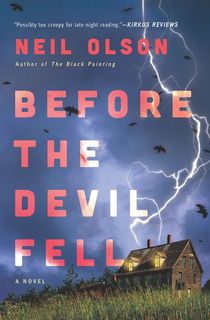 Before the Devil Fell
When his mother is injured, Will Connor returns to his village home to take care of her. He's kept his distance since he graduated, running from a horrifying experience that happened during one of his mother's spirit circles. Will believed his mother's New Age fascination with the arcane ended then. Now, he's not so sure. As he researches his family's past, he learns that the events of that night weren't a modern trend but were ancient witchcraft rituals. Will wants the truth to set the town free. But there are others who don't. And they'll resort to violence in order to keep their secrets buried.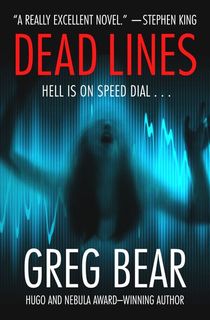 Dead Lines
Peter Russell's life is falling apart. For the last two years, he's mourned the murder of his ten-year-old daughter. His best friend just had a heart attack and he's recently divorced. The hits keep piling up, leaving him depressed. But his life is about to change.
The creator of a device that transmits communications with perfect clarity on a brand-new bandwidth offers Peter a job on his team. It's a golden opportunity, but ever since he tried the device, strange things have happened. The apparitions are disturbing, but when his dead daughter appears, Peter realizes that somehow the device has opened the door between the living and the dead. And now that it's open, it may be impossible to ever close again.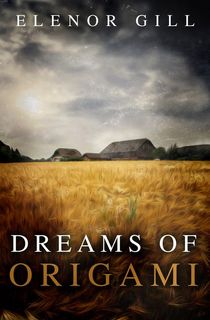 Dreams of Origami
Psychic researcher Gideon Wakefield is plagued by dreams of hands folding paper into origami shapes. He doesn't know what it means but when a man mysteriously vanishes as he and his wife mourn the loss of their baby, Gideon and several others suddenly find themselves in the middle of a series of events beyond their control. As his dreams become more urgent, unseasonal storms sweep across the land, violent acts strike, and ancient mysteries come to light. These events will make everyone question everything they've ever believed, doubt everyone they've ever trusted, and end with devastating consequences.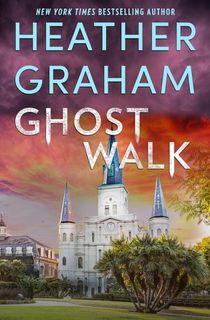 Ghost Walk
The last thing Nicki DuMonde wants to deal with at four in the morning is her newest employee in her bedroom begging for help. It has to be a prank. One she's going to rectify in the morning. Until a police officer tells her that the woman was brutally murdered at the exact same time Nicki saw her at the foot of her bed. Nicki wants to figure out what happened. The problem is no one believes her. No one except Brent Blackhawk, a paranormal investigator desperate to escape his own past. But when he realizes that a dead government agent is also trying to talk to Nicki, Brent knows he has to help her learn how to listen. Or end up dead too.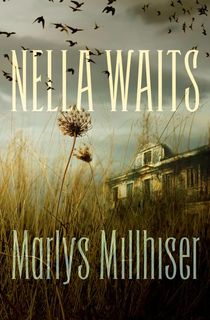 Nella Waits
Lynette never wanted to return to her small hometown tucked deep in the Iowa cornfields. But when her husband dies, she has no choice. Dying of boredom, when she hears Jay Van Fleet is back in town, she pays him a visit. Jay has done everything to escape the house his mother died in. A tragedy that shaped his childhood from the day he was born and has haunted him ever since. The two find solace in each other. Until strange things start happening.
The ghost of Jay's mother is back. She's been feeding off his presence and is stronger than ever before. Jay is her beloved son. One she killed for before. And will do again. Because if she has any say, the only person he'll spend eternity with is her.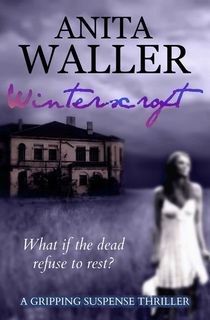 Winterscroft
Young Lavender has her whole life ahead of her. But when she's killed in a car accident, her fiancé is devastated. Years later, Matt has stayed close with Lavender's family as he's healed. That's why when he meets Beth and falls in love, they're happy to celebrate with him. The happy couple plans on having their wedding at Lavender's family estate, Winterscroft. But when they arrive, strange things start happening. It would appear Lavender is back. And she's not happy.