From modern-day nightmares to old-school frights, we're always on the hunt for the best horror books around. And if a classic tale of terror is free to read, then all the better! That's why we rounded up the best free horror books you can download this May.
There's a little something for everyone in the selections below, whether it's Washington Irving's all-American horror story of a doomed school teacher in Sleepy Hollow or Lafcadio Hearn's haunting collection of ancient Japanese ghost stories. Best of all: You can download all of these books for free right now!
So settle in and prepare to catch up with the grandmasters of horror. And be sure to check in with us next month for a fresh batch of classic frights!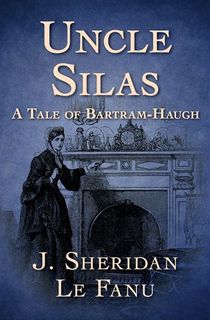 Uncle Silas
Family secrets and sinister plots abound in this beautifully atmospheric Victorian gothic thriller from a celebrated Irish author.
For Maud Ruthyn, life is lonely in a mansion with no family besides her melancholic father. But when Madame de la Rougierre is hired to be her governess, Maud finds herself in the clutches of a mysterious and malevolent woman. When her caregiver is eventually dismissed, Maud is relieved to have the woman out of her life. But it isn't long before she encounters the madame again.
With the passing of her father, Maud is sent to live with her Uncle Silas at Bartram-Haugh until she can inherit the family estate. Feeling increasingly trapped in her uncle's home, Maud is shocked to learn that Madame de la Rougierre is at her uncle's service. And when Madame is instructed to escort Maud to London, the young girl begins to see through the shadows of deceit: No one intends for her to leave Bartram-Haugh alive.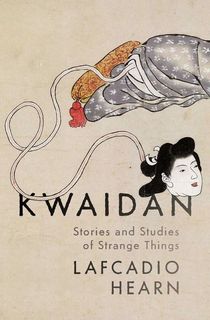 Kwaidan
A classic book of ghost stories from one of the world's leading nineteenth-century writers, the author of In Ghostly Japan and Japanese Fairy Tales.
Published just months before Lafcadio Hearn's death in 1904, Kwaidan features several stories, studies, and tales of Japanese traditions, including folk tales, legends, superstitions, and ghost stories.
Related: 7 Japanese Horror Movies
"At age thirty-nine, Hearn travelled on a magazine assignment to Japan, and never came back. At a moment when that country, under Emperor Meiji, was weathering the shock and upheaval of forced economic modernization, Hearn fell deeply in love with the nation's past. He wrote fourteen books on all manner of Japanese subjects but was especially infatuated with the customs and culture preserved in Japanese folktales—particularly the ghost-story genre..." —The New Yorker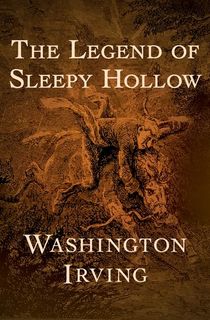 The Legend of Sleepy Hollow
The original American ghost story.
North of New York City lies Sleepy Hollow, a secluded glen rumored to be the home of countless phantoms and specters. Chief among them is the Headless Horseman, the ghost of a Hessian soldier whose head was removed by a stray cannonball in the Revolutionary War. He rides across the glen each night and disappears in a flash of fire and brimstone at the bridge near the Old Dutch Burial Ground.
Related: 51 SCARIEST Books of the Last 200 Years
Ichabod Crane, a superstitious schoolteacher who recently arrived from Connecticut, wants to marry Katrina Van Tassel, the only child of a wealthy farmer. The locals spook him with story after story about the ghosts of Sleepy Hollow. Late one night, he spies a menacing figure at a crossroads. Worse yet, the man's head appears to be on his saddle. Crane has only one chance to survive—he has to make it to the bridge before it's too late.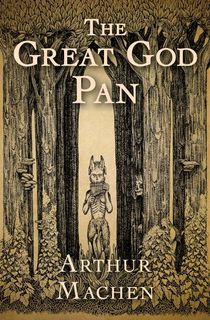 The Great God Pan
A gothic masterpiece set in Victorian England: "One of the best horror stories ever written. Perhaps the best in the English language" (Stephen King).
Upon publication in 1890, Arthur Machen's The Great God Pan was deemed controversial for its depictions of paganism and sexual depravity. It has since been recognized as a masterwork of gothic horror.
Related: What Are the Best Weird Fiction Books? Here Are 13 Tales of Cosmic Horror to Get You Started
When Mr. Clarke agrees to visit his friend Dr. Raymond, he is dubious about the proceedings he is to witness. In pursuit of what Raymond calls "transcendental science," the doctor intends to make a small incision in a woman's brain, allowing her to see past the world of the senses to a reality beyond imagining—a realm where, Raymond says, one can see the great god Pan. Though the experiment is an apparent failure, it will not be Clarke's last brush with the sinister beyond.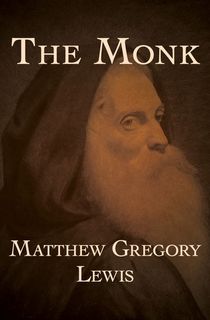 The Monk
In what is widely considered to be the first Gothic novel, a monk must resist a temptation that could consume his soul.
A sensational Gothic horror novel that is as stunning to readers today as it was two hundred years ago, The Monk is a shocking rumination of the nature of good and evil, and a morality tale that explicitly details the consequences of desire.
This post is sponsored by Open Road Media. Thank you for supporting our partners, who make it possible for The Lineup to continue publishing the true crime and creepy stories you love.
Featured photo: Andrés Gómez / Unsplash