There's scary, and then there's the kind of scary that creates an entirely obsessive fanbase. Whether it's Anne Rice's Vampire Chronicles, or those who know the truth about Stephen King's The Shining (the only Shining that matters), these books with a cult following are only for the brave, the few, and the initiated.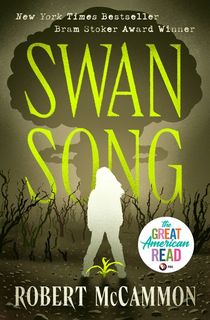 Swan Song
Swan knows the apocalypse is coming long before anyone else, even though she's only nine years old. When nuclear winter finally does occur, she finds herself an integral part of the resistance to the ultimate evil, giving new meaning to the term "swan song." Swan's last hope might just be humanity's, too. A New York Times Bestseller and named one of America's 100 Favorite Novels by PBS' The Great American Read, Robert McCammon's Swan Song is the definition of a cult horror read.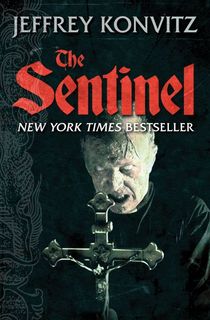 The Sentinel
Following in the footsteps of Rosemary's Baby, Jeffrey Konvitz's novel The Sentinel imagines what happens to another attractive young woman in a giant, historic apartment building in New York City. Allison Parker might not have a husband who is willing to sell her womb to the devil, but that doesn't mean she's in any less danger. This horror novel was adapted into a movie in 1977 starring Ava Gardner and Chris Sarandon, making it a classic of the genre—a powerful story that not even its author, Jeffrey Konvitz, has control over.
Related: Neighbors From Hell: What's Really Living Upstairs?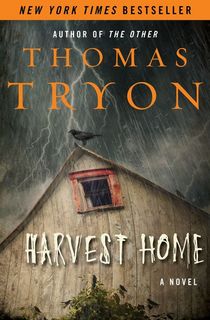 Harvest Home
This New York Times bestseller pretty much epitomized the definition of horror in the 1970s, and was adapted into a popular television miniseries starring none other than Bette Davis in 1978. The occult is at the heart of this novel by Thomas Tyron, in which a city couple moves out to the country in hope of peace and quiet. Instead, they find themselves a part of a disturbing harvest ritual from which there may be no escape.
House of Leaves
Published in 2000, House of Leaves was the debut novel of Mark Z. Danielewski, and boy did it make waves. This postmodern masterpiece tells the story of the Navidson family, who moves into a home only to find it growing and shrinking seemingly at whim. An example of an ergodic text, House of Leaves contains multitudes, case reports, interviews, footnotes, and more. The novel was accompanied by a record called Haunted by Danielewski's sister, who goes by the name of Poe. Though many a director has tried to bring House of Leaves to the big screen, none have been successful.
The Shining
You can consider yourself a dedicated Stephen King fan, and even then, that's not good enough. For whatever reason, die-hard King fans seem to come out of the woodwork to defend The Shining more than any of his other books. The differences between Kubrick's movie version and the original version are numerous, and King himself has made no bones about his displeasure with Kubrick's version, calling it "a big, beautiful Cadillac with no engine inside of it." So if you want to be inducted into the King cult, you had better agree.
Interview with the Vampire
Anne Rice began her blood-sucking empire in 1976 with Interview with the Vampire, inspired, tragically, by her young daughter's death from leukemia. It's hard to believe this fantastic novel was her first! Many sequels and prequels followed in its wake, and Rice has been through several lives herself, converting to Catholicism and then moving back to secular humanism. Interview with the Vampire spawned Rice's Vampire Chronicles—which currently includes 12 books, with another coming later this year—not to mention the immensely successful movie adaption of the original in 1994, starring Tom Cruise and Brad Pitt.
The Haunting of Hill House
Despite the fact that Stephen King has called Shirley Jackson one of the finest American horror writers and that reading her short story "The Lottery" in grade school permanently traumatized thousands of children, a love of Shirley Jackson is still on the fringe. Jackson should be a household name, not only for her short fiction, which is terrifying, but also for her perfect horror novel, The Haunting of Hill House. Despite the fact that it was published in 1959, many have called it "the definitive haunted house story," sixty years on.
This post is sponsored by Open Road Media. Thank you for supporting our partners, who make it possible for The Lineup to continue publishing the horror stories you love.