From walking the red carpet to pumping their own gas, celebrities don't have to do much to attract attention. But there's nothing like a deadly high-profile scandal to really fuel a media firestorm. Celebrities are, tragically, often the victims of weird, mysterious, and unsolved deaths. These true crime books will take you deep into the mystery surrounding some of Hollywood's most unfathomable deaths, and make you realize that celebrities aren't always "just like us."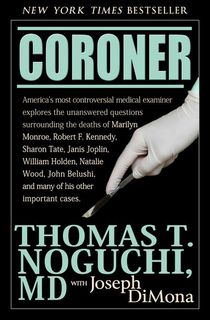 Coroner
Though Dr. Thomas Noguchi's book delves into the deaths of many public figures (including Natalie Wood and Sharon Tate), it's case No. 81128 that to this day remains the source of hot dispute. Did Marilyn Monroe die of a drug overdose? Did the Kennedys have her killed? Or was it something else? Dr. Noguchi shares his firsthand account of investigating the Hollywood icon's death. Who better to dish about the deets than the pathologist who performed the autopsy himself?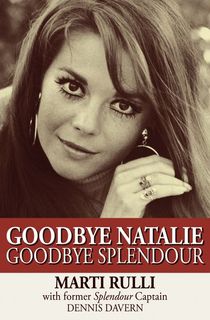 Goodbye Natalie, Goodbye Splendour
The death of Hollywood legend Natalie Wood in 1981 remains one of the most mysterious cases in American history. Wood drowned to death while on a sailing trip off the coast of Catalina Island. Yet the circumstances surrounding her drowning have always been murky—leading many to suggest foul play. Dennis Davern, who was captain of the yacht on the weekend Natalie Wood died, and his friend Marti Rulli, recount the events of that fateful day.
Related: The Mysterious Circumstances of Natalie Wood's Death
Bonny Lee Bakley, Wife of Actor Robert Blake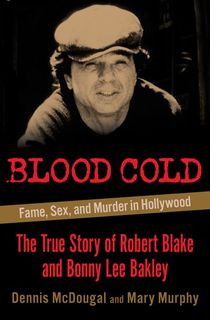 Blood Cold
Bonny Lee Bakley wanted her name written in lights. But it wasn't until her death that the failed singer/actress became a media sensation. In May 2001, Bakley was shot to death in a car parked outside a restaurant in Los Angeles. Bakley's famous husband, actor Robert Blake—who ironically portrayed a killer in the Hollywood adaptation of Truman Capote's In Cold Blood—stood accused of the crime. Acclaimed journalist Dennis McDougal, along with entertainment-media expert Mary Murphy, sheds light on this stranger-than-fiction crime case.
Related: In Cold Blood: The Murder of Bonny Lee Bakley
Want more true crime books? Sign up for The Lineup's newsletter, and get our recommended reads delivered straight to your inbox.
Elvis Presley, Singer-Songwriter known as "The King"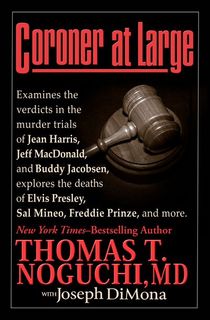 Coroner at Large
Another title from the man behind the autopsy reports, Coroner at Large takes more of a consultant approach as Dr. Noguchi analyzes the facts surrounding the deaths of some very well-known people (including Jeffrey McDonald and Jack the Ripper). Of particular interest is his objective examination of the untimely death of rock-'n'-roll legend Elvis Presley, including the prescription-med cocktail found in his system.
Jimmy Hoffa, Teamsters President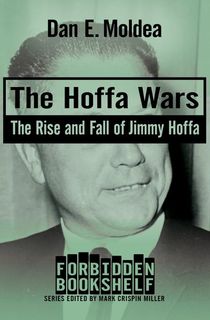 The Hoffa Wars
In what has been regarded as a critical masterwork of investigatory journalism, Dan E. Moldea examines the conundrums swirling around one of the 20th century's most intriguing characters: Jimmy Hoffa. No topic is off limits: Moldea exposes the man who played a role in the CIA-mafia plots against Castro, the man who plotted to assassinate the JFK, and, of course, the man who mysteriously disappeared.
Sunny von Bülow, Wealthy Socialite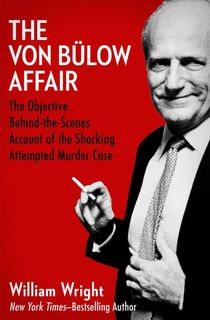 The Von Bülow Affair
Dubbed the "scandal of the decade," the Von Bülow affair belongs to Sunny and her shady Danish German husband, Claus Von Bülow. In December 1980, Sunny fell into a coma but recovered only to fall into another coma almost exactly one year later. Author William Wright weaves narrative with behind-the-crime-scene facts in his investigatory book.
Tupac and Biggie Smalls, Rap Music Artists
Murder Rap: The Untold Story of the Biggie Smalls and Tupac Shakur Murder Investigations
On September 13, 1996, rapper Tupac Shakur was murdered in a drive-by shooting in Las Vegas. Less than a year later, on March 9, 1997, The Notorious B.I.G., also known as Biggie Smalls, was also killed in a drive-by shooting in Los Angeles. Neither assailant has ever been found. LAPD detective Greg Kading investigates the murders—exposing the shocking facts behind these infamous crimes.
Who Killed Bob Crane?: The Final Close-Up
Bob Crane was best known for his starring role in the '60s sitcom, Hogan's Heroes. But on June 28, 1978, he was found dead on the floor of a Scottsdale, Arizona apartment. The homicide has never been solved. John Henry Carpenter, Crane's friend, was tried for the murder, but acquitted. Reporter John Hook managed to retest blood samples found on Carpenter's rental car using modern day DNA evidence, and shares his findings in this investigative book.
This post is sponsored by Open Road Media. Thank you for supporting our partners, who make it possible for The Lineup to continue publishing the true crime and creepy stories you love.
Featured photo: Keystone Features / Getty Images