On September 18, 2020, Ryan Murphy's latest show premieres on Netflix. Ratched will dive deep into the backstory of Nurse Mildred Ratched, a villainous character first introduced in Ken Kesey's 1962 novel One Flew Over the Cuckoo's Nest. Ratched was most notably portrayed by Louise Fletcher in the 1975 film adaptation, for which she won an Academy Award. This time around, American Horror Story alum Sarah Paulson portrays the iconic character.
Related: 26 Blood-Curdling Books for Fans of American Horror Story
Paulson's performance is supported by an exciting cast of co-stars, including Sharon Stone as Lenore Osgood, Cynthia Nixon as Gwendolyn Briggs, and Finn Wittrock, another AHS alum, as Edmund Tolleson. Judging by what we know of the character thus far, Nurse Ratched is NOT one to be messed with. While we wait patiently to find out more about Mildred Ratched and how she became the tyrannical nurse that we love to hate, we recommend you check out this selection of horror books that are cut from the same neatly starched cloth.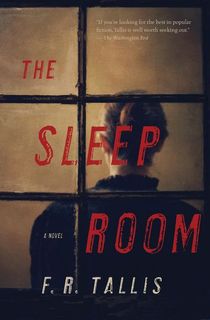 The Sleep Room
Up-and-coming psychiatrist James Richardson seizes the opportunity of a lifetime when he's offered a job working with Dr. Hugh Maitland on a new study at Wyldehope Hall in Suffolk. When he learns that the study entails keeping mentally ill patients in a deep sleep state for months at a time, his ethics and his ambitions reach an impasse. Nurse Ratched, to both her credit and her detriment, has never been burdened with such an inconvenience as ethics. "If you'd like to spend some time in a fictional madhouse," The Washington Post stated in its review, "The Sleep Room might provide welcome relief."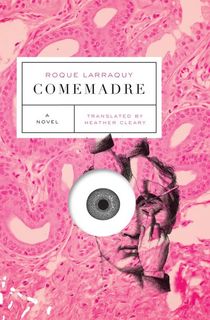 Comemadre
Much like the underlying plot of Ratched, Roque Larraquy's Comemadre deals with the many things that are liable to go wrong when people push the limits of what medical care can, and should, be able to offer. Publishers Weekly gave Comemadre a glowing review the year it came out, calling it "somehow both genuinely scary and genuinely funny, sometimes on the same page—a wickedly entertaining ride."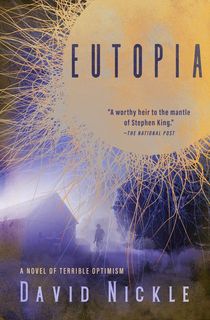 Eutopia
Author David Nickle's debut horror novel, which "establishe[d] him as a worthy heir to the mantle of Stephen King" (National Post), matches the creepiness of Ratched in that it shows the dark side of ambition and striving for excellence at any cost. Set in 1911 Northern Idaho, an attempt to create "heaven on earth" yields hellish results.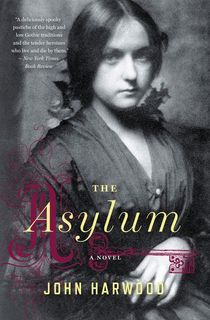 The Asylum
Spending any amount of time in an institution is unpleasant, regardless of whether the staff is friendly or if you're looked after by someone with Nurse Ratched's chilly bedside manner. In John Harwood's The Asylum, Georgina Ferrars wakes up one morning and finds herself the newest resident of an English asylum called Tregannon House. She would leave, if she could, but she slowly learns that choices of that nature are no longer up to her.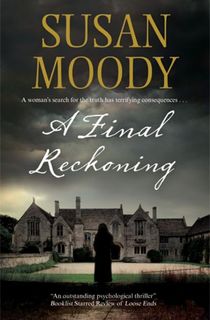 A Final Reckoning
The antithesis to the cover-ups and questionable care found throughout Ratched, Susan Moody's A Final Reckoning deals with the selfless vulnerability of those who devote their time to the caring of others. When a young au pair named Sabine is murdered while working for a wealthy family, her sister Chantal devotes herself to figuring out exactly what happened. Her first stop? The Weston Lodge in the Cotswolds. The boutique hotel was once the private country home of Clio Palliser, the woman who murdered Sabine all those years ago. Now Chantal won't rest until she finds the truth, and perhaps uncovers what happened to Clio, who disappeared after her release from an asylum.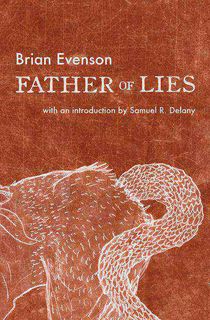 Father of Lies
As Nurse Ratched will tell you, learning patients' dark secrets can take a toll on your inner psyche. In Brian Evenson's twisted novel, Father of Lies, Provost Fochs finally agrees to go see a therapist after steady pleading from his wife. He eventually unloads years' worth of his own dark secrets, some so dark, even the therapist is shocked and disgusted. Themes of religion weave their way into this novel by Evenson, who left the Mormon Church following disapproval of the gruesome subject matter in his writing.
Related: Brian Evenson: 8 Tales of Psychological Terror by the Modern Horror Author
The Nurse
When Rachel and her mother move into a new house, they come to find that its previous occupant was a troubled nurse who makes Nurse Ratched look like the Flying Nun. Rachel's blindness allows her other sharpened senses to tune in to what the house has to tell her, and not a bit of it is good news.
Fever
Like Nurse Ratched, Mary Mallon—AKA Typhoid Mary—isn't the kind of caretaker you would want in charge of your affairs. An immigrant and kitchen worker for upper crust families, Mary works herself ragged for her bosses, day and night. But there's just one problem: everywhere she works, people seem to wind up up deathly ill, or just plain dead. This fictional take on the historic tale of Typhoid Mary is a must-read.
Related: 13 Historical Horror Books That Beckon You Into the Shadows of the Past
Doing Harm
Author Kelly Parsons pulls from her vast knowledge as a surgeon and professor at the University of California to craft this truly terrifying debut medical thriller. Steve Mitchell is, in almost every way, the male version of Nurse Ratched. He's ambitious, clinically so, and when he's up for the position of a lifetime, he'll stop at nothing to get the job. Not even if he has to leave a few dead bodies hidden in the shadows behind him. Stephen King read this novel and called it the "best damn medical thriller I've read in 25 years. Terrifying OR scenes, characters with real texture."
Oxygen
Written by practicing physician Carol Cassella, Oxygen follows successful anesthesiologist Dr. Marie Heaton, the go-to authority at the Seattle hospital she works at. With a perfectionist streak that would rival Nurse Ratched, Dr. Heaton's world comes crumbling down when a botched surgery results in a malpractice suit filed against her. Though Oxygen isn't technically a horror novel, its realistic plot about medical care gone wrong is the stuff of nightmares. Publishers Weekly praised Cassella for her debut: "she knows the turf and doesn't spare readers the nasty bits."
Related: 13 Disturbing Body Horror Movies to Make Your Skin Crawl
Shroud for a Nightingale
The nurses of Nightingale House, much like Nurse Ratched herself, start out with the same goal: to learn how to ease the suffering of those in need of medical care. But, as we know, shared intentions often yield varied results. When one of the nurses is brutally killed during what was supposed to be a standard nursing skills exercise, local law enforcement is called in to determine which nurse is majoring in medicine, and minoring in murder.
Promotional still from "Ratched" via Netflix
This post is sponsored by Open Road Media. Thank you for supporting our partners, who make it possible for The Lineup to celebrate the horror stories you love.