If you aren't already in the habit of naming The Lodge as your favorite horror movie, that's because you haven't seen it yet. But come February 7, 2020, you'll leap at the chance to scream its name.
Fans of Stanley Kubrick's The Shining are sure to love this new take on a winter retreat gone horrifically wrong. The film centers on Grace (Riley Keough, daughter of Lisa Marie Presley), a woman who suggests a family getaway at a snowy cabin to bond with her soon-to-be husband's two children, Aidan (Jaeden Martell from It Chapter One and It Chapter Two), and Mia (Lia McHugh). Shortly into the trip, the fiancé is called away, leaving Grace and the two kids to fend for themselves for a few days, which should be fine, right?
Related: 17 Horror Movies We're Dying to See in 2020
As the snow packs them in, and Grace's mysterious past comes back to haunt her—literally—the movie snowballs to an accumulation of gut-wrenching terror that will stick for weeks. Like the feeling? Wanna make it last longer? Check out the 13 horror books for Lodge fans below and bundle up. The night is long…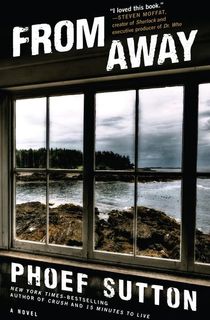 From Away
As The Lodge makes quite evident, creepy kids in a horror scenario ups the fright factor tenfold. From Away, the grief-centered thriller by Phoef Sutton, presents another strong example. Sammy, his sister Charlotte, and Charlotte's four-year-old daughter Maggie attempt to pull themselves together in the aftermath of a tragedy: a terrible car accident has killed the rest of their family. Banding together at their family home on a remote island in Maine, the grownups distract themselves with the locals, but danger threatens yet again when Sammy and Maggie's shared sixth sense abilities alert them of more trouble coming their way.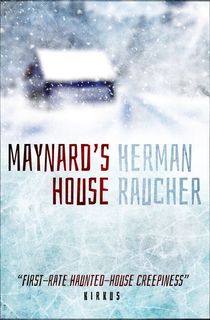 Maynard's House
Vietnam destroyed Austin Fletcher's psyche. When a fellow soldier meets an untimely death and Fletcher is named in his will as the inheritor of a small house in the woods of Maine, he sees it as a blessing. Finally, he has the opportunity to retreat from the world and get his life back on track. Unfortunately for Fletcher, Maynard's House isn't a book about a rejuvenating getaway—it's the story of a man's descent into ghostly madness. Fletcher learns quickly that as tempting as isolating himself in a remote, snowy area sounded, the experience is far from peaceful, and he's definitely not alone.
Related: 11 Chilling Horror and Thriller Books to Read This Winter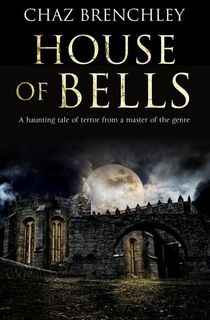 House of Bells
Much like The Lodge, the setting in House of Bells is an integral, menacing part of the story. Once a World War II army hospital, D'Espérance is now a questionable hippie commune. Grace Harley is presented with the task of going undercover as a member of the commune, but quickly finds herself dangerously enchanted by the house and the ghosts that linger within its aged walls.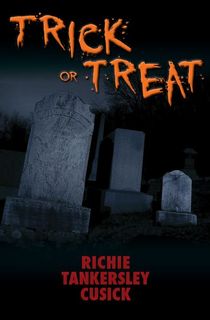 Trick or Treat
Seeing your dad fall in love with another woman is hard enough, but a forced move to an unfamiliar location makes matters even worse. Martha has no choice but to relocate with her new family unit to the middle of nowhere. Their new home is an old country house where a terrible murder took place years ago. When her dad and stepmom leave for their honeymoon, she and her oddball stepbrother are left alone…or so they think.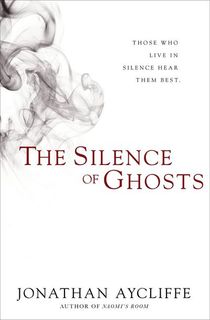 The Silence of Ghosts
If The Lodge was set in post-World War II England, it would be a near-perfect match to the cold, gloomy tension of The Silence of Ghosts. Injured in the war, Dominic Lancaster heads to his family's spooky estate to get some much-needed rest. He brings along his deaf 10-year-old sister and a private nurse named Rose. Things seem to be going well for Lancaster, and he's starting to kindle a romantic relationship with Rose. But when his sister Octavia starts to hear things, it shocks everyone to the core—especially when they find out what it is she's hearing.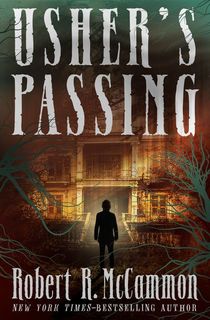 Usher's Passing
Usher's Passing does wonders in continuing Edgar Allan Poe's classic story, "The Fall of the House of Usher." After setting out years ago to carve his own destiny, Rix Usher, a descendant of the Usher family that was dragged through the mud in Poe's tale, returns to his ancestral home. His dad's declining health has brought him back, and he's forced to confront old ghosts of many murderous varieties.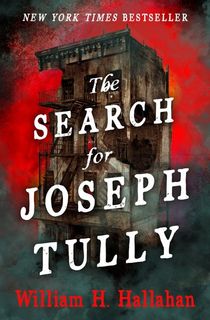 The Search for Joseph Tully
A book that describes Brooklyn as a "shambled borough" is bound to let loose with any number of terrifying stretches of the imagination, and The Search for Joseph Tully does not disappoint. Brevoort House is a bruise on a soon-to-be newly renovated part of the city, and every tenant but one has vacated. Peter Richardson remains, tethered to the house he sees as a burden, yet is unable to leave. He learns the hard way that buildings cannot return loyalty, and Brevoort House has ensured that his days are numbered.
Related: 16 Scariest Haunted House Movies to Freak You Out in Your Own Home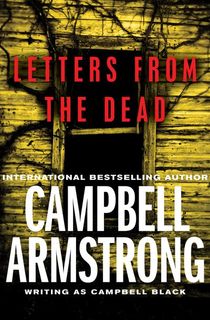 Letters from the Dead
A beach house on the Virginia shore may not be the first location that comes to mind when you think of horror settings, but don't let the sunny locale fool you. Letters from the Dead yanks terror out into the light, and every flip of the page invites ghostly chaos. While a family vacations at a seaside cottage, an old Ouija board is brought out to pass the time. No one thinks much of it, but when two 13-year-old girls start receiving messages from the world beyond ours, things get real dark, real quick.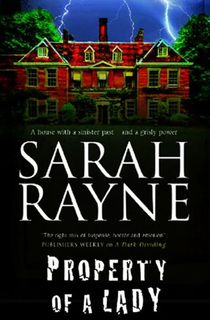 Property of a Lady
The Charect House stood abandoned for 100 years, until it was willed to an American couple. Attempting to alter the property into something they'd be comfortable living in, they hire renovators to whip the estate into shape. But there's one small problem. The house itself doesn't want to be renovated, and it fights against them tooth and nail.
The Shining
This list would not be worth its bandwidth if it didn't include the most classic snowy tale of isolated horror there is, The Shining. Published in 1977, this 447-page beast of a book shows readers no mercy. Jack Torrance, a down-and-out aspiring writer, takes a job as caretaker of a hotel called The Overlook during the winter off season. Staying in an empty hotel seems like a novel idea, until the isolation begins to wear on Jack, and he starts to experience disturbing visions. Jack's wife Wendy tries to hold it together for the sake of their small son while all literal hell breaks loose around her. This would be a page turner at twice the length.
Related: 20 Horrifying Books Like The Shining
The Winter People
In 1908, Sara Harrison Shea was found dead in the field behind her house, and no one could piece together what had happened. In the present-day, 19-year-old Ruthie lives with her mother and little sister in what was once Sara's farmhouse. Ruthie's mother, an unusual woman who insists that she and her daughters live without the luxuries of modern times, vanishes one morning, leaving Ruthie to take care of her sister, the house, and all the mysteries that reveal themselves to her via Sara's old diary, found hidden in the floorboards.
House of Leaves
House of Leaves is more than a book, it's an experience. With a backstory that brings to mind The Blair Witch Project, the book brings a fascinating legend to life. Much like The Lodge, House of Leaves centers around a villainous house. It's the tale of a family that moves into a new home and discovers that the interior is somehow bigger on the inside than it is on the outside. To tell any more would ruin what is truly a mind-bending treat. You'll want to get your hands on this one immediately.
Let Me In
Let Me In is the chilling story of a young boy who befriends a girl who looks to be his age, but is actually an ancient vampire. Set in a wintry, quiet suburb of Sweden, Let Me In asks readers to consider if they really would do anything for someone they love. If this story sounds familiar, it's because it was made into a 2008 Swedish horror film called Let the Right One In, though you may be more familiar with Let Me In, the 2010 American remake. As is often the case, we're of the opinion that the book is better, though both films are critically acclaimed.
This post is sponsored by Open Road Media. Thank you for supporting our partners, who make it possible for The Lineup to continue publishing the creepy stories you love.
Featured still from "The Lodge" via Neon