Literature is no stranger to censorship and book banning as a form of controlling information is a practice that goes back centuries. Widely recognized as the first "official" book banning case in 1637 was Thomas Morton's critique of Puritanism New English Canaan, which was banned by the Puritan government.
Book banning has long been warned about and criticized as a dangerous form of censorship because it limits a population's free exposure to new ideas and poses a threat to personal autonomy and individual choice about what one reads or doesn't read. The topic of book banning has also been addressed in literature, including the dark dystopic fantasy Fahrenheit 451 by Ray Bradbury—which warns of grim societal consequences when access to information is limited by governmental control.
Despite the fact that it's 2023 the United States has seen an alarming rise in book banning across the country—particularly in schools and school libraries. Notably, the books being banned tend to be written by authors of historically marginalized backgrounds or grappling with challenging social topics.
And because horror as a genre often tackles controversial topics and explores the darker side of humanity, books from the genre have landed on banned and challenged lists—both past and present—quite frequently. The range of books on these lists range from children's poetry to graphic novels, and the reasons they are feared are just as diverse.
One of the best ways to push back against book banning is to "Read the books they're banning," as everyone's favorite book and reading advocate LeVar Burton said on The View. "That's where the good stuff is. If they don't want you to read it, there's a reason why." (watch the full interview below!)
Here are eleven horror books that have been banned and challenged over the years.
LeVar Burton talks about banned books on The View
Banned and Challenged Horror Books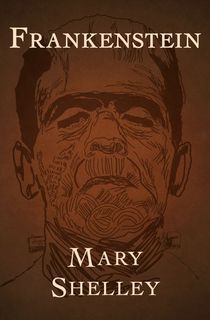 Frankenstein
The first horror and science fiction book pushed the boundaries of life and death, and that led to it being challenged and banned all over the world. It was banned in China in 1933 and in South Africa in 1955. While it was never outright banned in the United States, it's been challenged numerous times for containing "obscene" and "indecent" subject matter.
American Psycho
American Psycho is considered one of the most challenged books in America. Critics have cited the graphic violence, particularly against women, and had many labeling Ellis a sadist. By 1999, the book was named the 53rd most banned book in America, and sales were restricted in the US, Germany, and Australia. Ellis was forced to find new publishers, navigate death threats, and even felt like the book almost ruined his career.
Beloved
Tackling the reality of life in the Reconstruction era is always going to include difficult content. But that's why Beloved frequently ends up on banned and challenged across the US. It contains violent and sexually explicit content, which has been cited as inappropriate teaching material for High School seniors and students of AP English. The book is currently banned in at least eleven schools as of 2022.
Daughters of Eve
Originally published in 1979, Daughters of Eve was only on republication in 1997 when the inclusion of rape, abortion, domestic violence, and feminist issues caused many schools in West Virginia, Virginia, Indiana, and New Mexico to ban it. The book remained challenged and banned up until 2005.
Night of the Living Dummy
The Goosebumps series is one of the most widely challenged books on this list. In the 1990s, the books were in the top twenty list of challenged books, and from 2000—2009, they were in the top hundred. Even though teachers felt the books helped students confront and manage their fears, parents felt they were too scary and contained themes that were considered satanic and occult in nature.
The Walking Dead Compendium Vol. 1
In 2019, The Walked Dead comics were removed from an Idaho High School for "graphic imagery. Even though an independent committee reviewed the content and voted to keep the series in the library, the administrator overruled and removed them. More recently, the state of Missouri banned The Walking Dead and several hundred other graphic novels from eleven school districts for containing any sexual content.
The Shining
The King of horror is no stranger to being on banned lists. In fact, according to multiple lists, almost every book King has written has been banned or challenged at one point. While many of his books were banned for sexual content, violence, and language, The Shining was considered dangerous for including violence and demonic possession that might be too disturbing for readers. It was also banned for ridiculing Christianity and Christian values.
Scary Stories to Tell in the Dark
From 1990—1999, Scary Stories to Tell in the Dark was the most-banned book in the US, and it stayed in the top ten from 2000—2009. The books were seen as "non-redemptive" and too scary for kids. The detailed artwork was part of why it was considered overly macabre and unsuitable for children.
The Sandman
According to the ALA, The Sandman is the most frequently banned and challenged graphic novel. It's been cited for "offensive language," being "anti-family," and for being "unsuitable to a specific age group" when shelved in the Young Adult section of libraries. The series has been banned and challenged since it was first published.
The Witches
Known for his charming kids' novels, The Witches by Roald Dahl wasn't as well-received as the others. The topic of witchcraft and occult themes was an obvious reason for the ban, but it was also considered misogynistic with concern about the way women were characterized in a sexist manner that would lead to "men who hate women."
Halloween ABC
This book of poems focused on scary and Halloween content was in the ALA list of the 100 Most Frequently Challenged Books of 1990—2000. The book makes it clear that this book is intended for monster and horror-loving kids, but critics challenged it for containing "demonic references" and "cult symbols" while promoting "violent and deviant behavior."