During the peak of these hot August nights, it's often too hot to even think about stepping foot outside—but that makes it the perfect time to read.
And there's nothing better for conjuring an icy chill than summoning a ghost. But we know not everyone wants to actually dabble in the paranormal. So why not read about it? We've gathered eight chilling books guaranteed to send a shiver down your spine, helping you beat the stifling August heat.
In the Shadow of Blackbirds
For those living in 1918, the world feels on the brink of collapse. A deadly flu runs rampant and a deadlier war rages overseas. Mourners desperate for connection turn to spirit photographers and seances for comfort. Sixteen-year-old Mary Shelley Black doesn't believe in ghosts. But that doesn't stop one from finding her. In the middle of her bleakest moment, her first love proves her wrong. He died in battle and his presence forces her to rethink everything. The only thing she can't figure out is why he's back and what he wants.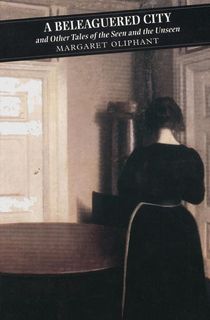 A Beleaguered City
In a collection of stories remarkable for Victorian times, A Beleaguered City is a wide exploration of the supernatural. Featuring her short novel, A Beleaguered City, this collection also includes the stories, The Library Window and The Land of Darkness, each story ranges from philosophical uncertainty to outright terror. These are considered Oliphant's finest stories focused on the uncanny.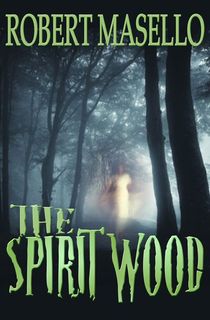 The Spirit Wood
Inheriting a vast, remote estate would change anyone's life. It certainly did for Peter Constantine. He and his wife Meg can finally relax now that they're free from financial burdens. And the lush forest and winding trails call to the deepest parts of his soul.
But when he hears music and sees a beautiful woman standing in the woods, he can't help but follow her lead. She lures him into an ancient ritual and a blood curse, unleashing a violent lust he can't control. Soon, he's transformed into a creature driven only by animalistic desire. He seeks out the place deep in the woods, where evil isn't forbidden, and his pleasure might finally be satiated.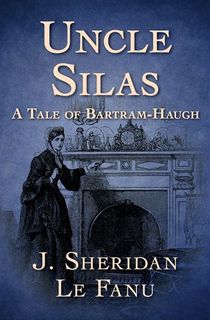 Uncle Silas
Maud Ruthyn is lonely. She lives in a mansion with only her despondent father for company. But even when he hires Madame de la Rougierre as her governess, life doesn't get better. She's a mysterious and spiteful woman, and Maud is nothing but relieved when the Madame is dismissed—only to find herself in her clutches after her father dies. Madame works for Maud's uncle and is instructed to look after her until she comes of age. The more time they spend together the more Maud is convinced that Madame has no intention of Maud ever leaving her uncle's estate alive.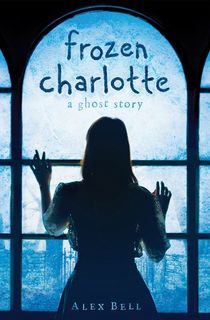 Frozen Charlotte
After her best friend dies under mysterious circumstances, fifteen-year-old Sophie just wants to get away. She goes to the remote Isle of Skye to visit her uncle and cousins. It's been years but she knows the rules. Never talk about the accident that left Cameron's hand scarred, never leave the gate unlocked, and never talk about who once lived in the empty room filled with antique dolls.
There's more than enough to keep her occupied. Their house was once an academy for young girls before it was shut down. And it holds secrets. But she never thought that they'd be about her own family. Dark secrets that put her life in danger.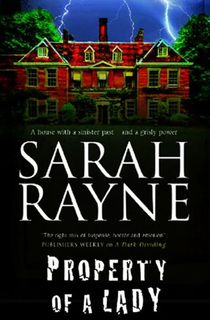 Property of a Lady
When Michael Flint's American friend unexpectedly inherits a house, he never expects them to ask him to look after it. After all, life is good in his quiet Oxford study. Despite the sinister reputation, Michael is curious. And when he sees Charect House, the allure draws him in. At first, the house is quiet. But then he meets the young widow, Nell West. And then the house wakes up.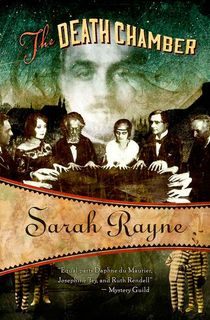 The Death Chamber
Uninviting and ominous, Calvary Gaol stands alone on a Cumbrian hillside. Despite that, it has a strange hold over Georgina Grey. Her great-grandfather worked as a prison doctor there in the 1930s and was part of an experiment that changed his life forever. The Gaol also caught the attention of TV presenter Chad Ingram. He plans on conducting his own experiment—in an old execution chamber. But someone wants the secrets of the Gaol to stay buried. And Chad's experiment combined with Georgina's curiosity will only lead to a horrifying end.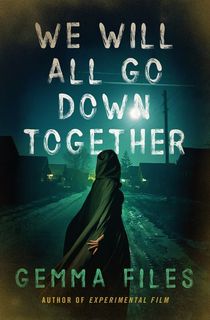 We Will All Go Down Together
A chilling collection from master of haunting horror, Gemma Files.
Dourvale, Ontario doesn't appear on any map. In the woods, the trees speak and the hills open to trap unsuspecting travelers. It's a place most people know to avoid. A place of dreams—and nightmares. Until the night when the Five-Family Coven come together for a final confrontation. Generations ago, these families fled persecution in Scotland. This group of changelings, witches, and sorcerers came together. Rage, greed, and jealousy drove them apart. But dark forces are closing in. If the bloodlines don't come together, these dark forces threaten to destroy them all.