If you're a true crime buff like we are, then you've probably heard that everyone's favorite crime drama, Law & Order, has a new spin-off. In the tone of FX's American Crime Story: The People vs. O.J. Simpson, NBC's Law & Order True Crime: The Menendez Brothers examines the case against Lyle and Erik Menendez—two brothers who killed their wealthy parents in 1989. Their defense attorney Edie Falco tried to prove that the murders were in self-defense after the brothers faced years of abuse at the hands of their parents. But what's the real story?
If you're a fan of true crime that's riddled with secrets and lies, these nine true crime books are sure to satisfy your appetite for shocking drama. From a Catholic schoolteacher who lived a double life to a father who murdered his entire family to "save their souls," these true crime books would certainly make good television.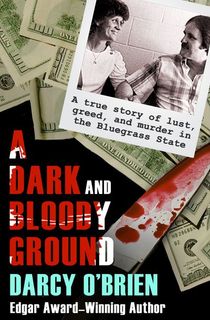 A Dark and Bloody Ground
Chronicling the 1985 murder of Tammy Acker, Edgar Award-winning author Darcy O'Brien examines this case and the three-man, two-women gang behind the crime. Posing as F.B.I agents, Benny Lee Hodge, Roger Dale Epperson, and Donald Terry Bartley, broke into Dr. Acker's home and stole almost $2 million from his safe—almost strangling him to death in the process. Tragically, they succeeded in stabbing his daughter, Tammy, to death.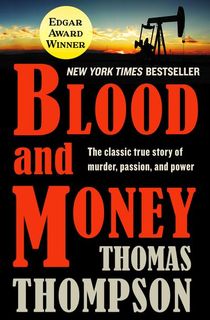 Blood and Money
A New York Times bestseller and winner of an Edgar Award, Blood and Money tells the tragic story of Joan Robinson Hill—a woman who died under mysterious circumstances in 1969 at the age of 38. Thomas Thompson takes readers into the seedy, exclusive underworld of Houston's elite, and uncovers just what happened to this beautiful socialite.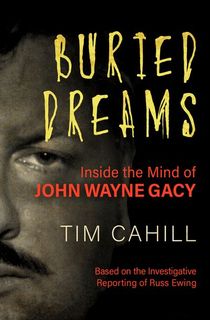 Buried Dreams
Known as the "Killer Clown," John Wayne Gacy terrorized the suburb of Chicago where he lived in the 1970s—abducting and killing young boys. Known throughout the community as an upstanding citizen, no one suspected that this businessman was actually a serial killer. Journalist Tim Cahill's disturbing true crime book examines the cold-blooded killer.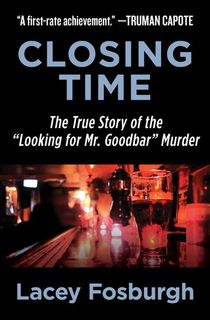 Closing Time
The true story that was the inspiration for the bestselling novel, and subsequent movie starring Diane Keaton and Richard Gere, Looking for Mr. Goodbar, takes a look at the murder of Roseann Quinn—an Irish-Catholic schoolteacher who was killed in her apartment in 1973 after bringing a man home with her from a local bar. Using a dramatization technique, the book goes through Quinn's interactions before the murder, as well as the NYPD investigation that followed.
Want more true crime books? Sign up for The Lineup's newsletter and get the scariest stories delivered straight to your inbox.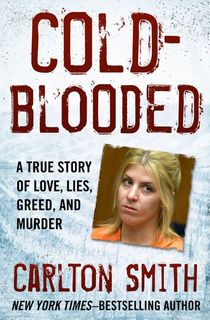 Cold-Blooded
Larry McNabney had a great life…that is, until he "disappeared." Three months later, his body was discovered in a shallow grave, and in true Amy from Gone Girl fashion, his "loving wife" Elisa had dyed her hair, changed her name, and fled for Florida. But it was soon discovered that Elisa wasn't her real name either…and that she had a lot more to hide than just her multiple identities.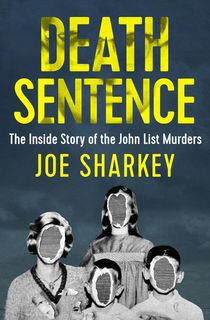 Death Sentence
The List family was living large in their New Jersey mansion…that is, until 1971 when the head of the house, John List, lost his job at a bank and saw himself as a failure to his family. A religious man, according to List he believed that if he killed his family they would go to heaven. So that's exactly what he did—leaving his family members' bodies on the ballroom floor of their mansion and evading capture for eighteen years.
Helter Skelter
If you haven't read the number one bestselling true crime book of all time, there's no time like the present! Prosecuting attorney for the Manson trial, Vincent Bugliosi examines the motivation for the Manson family killing spree in the summer of 1969, as well as the infamous trial that set them behind bars for good.
Under the Banner of Heaven
Investigative journalist and author Jon Krakauer tells the story of brothers, Ron and Dan Lafferty, who took two innocent lives because they received a commandment from God. Part of the Mormon Fundamentalist community, the brothers killed their sister-in-law Brenda Lafferty and her infant daughter Erica—claiming that they had received a written revelation to do so. Krakauer examines the horrific murder, as well as the violence of this community.
Lost Girls
Taking a look at the still unsolved murders of five prostitutes, Robert Kolker investigate the connections between these young women, as well as the age of Internet escorts. With a serial killer still at large on Long Island, the dark mystery comes to life across the pages of his book.
This post is sponsored by Open Road Media. Thank you for supporting our partners, who make it possible for The Lineup to continue publishing the creepy stories you love.
Featured still from "Law & Order True Crime: The Menendez Murders" via NBC