When you're in love, you'll do most anything for your sweetheart. But would you commit the ultimate crime?
The couples in these killer books share a dark and deadly passion. Some titles are works of fiction, others are true crime accounts of murderous love. All of these tales uncover crimes of passion that will chill you to the bone.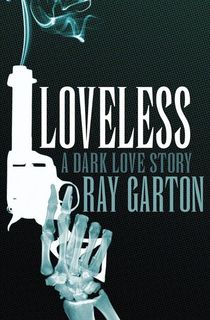 Loveless
His name is "Loveless"—and when he enters the life of Amy Grady, it's clear he's her only way out of her abusive marriage. In this dark love story by Ray Garton, the combination of Walter Loveless and Amy Grady is explosive. Walter's dark past and Amy's desperate need for escape results in a lurid tale to die for.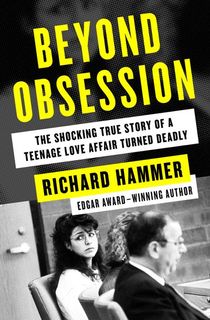 Beyond Obsession
When Joyce Aparo's body turns up beneath a bridge, her community is shocked—who in the world could harm this devoted single mother? The suspect, it turns out, is her own daughter, Karin. While their mother-daughter relationship seemed perfect to the outside world, darkness lurked behind closed doors. But Karin had a secret ally in her suffering: her boyfriend, Dennis, and she soon convinced her lover that Joyce had to go. Hammer's true crime account reveals the devastating power of a young couple who would do anything for love, even murder.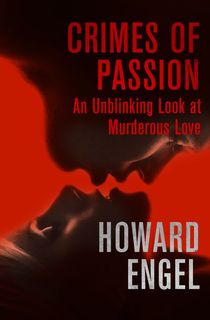 Crimes of Passion
True crime author Howard Engel investigates some of the most lurid crimes throughout history. From Lorena Bobbitt to Ruth Ellis, the last woman executed for murder in England, Engel asks thought-provoking questions about crimes of passion: Can murder this frenzied ever be premeditated, and should they be treated differently in the criminal justice system?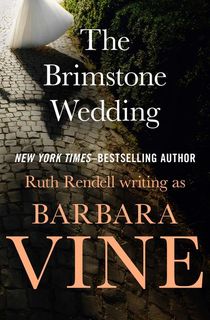 The Brimstone Wedding
When a nurse named Jenny befriends an ailing patient, she soon discovers they share dark desires. The elderly Stella tells Jenny about her loveless marriage and a secret affair that ended in mayhem. Desperate for happiness, Jenny initiates her own tryst with a married man. In this fictional tale by Barbara Vine (the pen name of mystery maven Ruth Rendell), Jenny and Stella's secret lives collide with fiery results.
Kiss Me, Kill Me
From the woman who brought you The Stranger Beside Me, which details her friendship with serial killer Ted Bundy, Ann Rule writes a compilation of true crime cases about people who killed for love. From men who manipulate women to the heartless wife who stops at nothing to get what she wants, these real-life crimes of passion will chill you to the bone.
The Trespasser
The latest mystery novel from one of the most critically acclaimed crime novelists of our time, The Trespasser begins like many other crime procedurals. Detective Antoinette Conway of the Dublin Murder Squad knows a lover's quarrel gone wrong when she sees one. And the murder of Aislinn Murray seems textbook … at first. But Detective Conway and her partner Steve are about to discover there's much more to this crime of passion than meets the eye.
Invisible Darkness
The despicable real-life crimes of Paul Bernardo and his wife Karla Homolka are well-known to many who would like to forget them. After numerous sexual assaults, Bernardo raped and killed at least four young women, including his wife's youngest sister, Tammy. What in the world possessed Karla to assist her husband in committing these heinous acts? Was it love, or something more sinister?
Nutshell
When Trudy betrays her husband, John, there's just one person who knows—her unborn child, and he can't exactly communicate with the outside world. Lucky for us, he's the narrator of this compelling crime novel from Ian McEwan. Trudy soon hatches a plan to murder her husband with her lover, Claude, who also happens to be John's brother. As their crime of passion unfolds, it becomes clear that McEwan has drawn from one of the most infamous betrayal stories of all time—Shakespeare's Hamlet.
This post is sponsored by Open Road Media. Thank you for supporting our partners, who make it possible for The Lineup to continue publishing the true crime and creepy stories you love.
Featured photo of Paul Bernardo and Karla Homolka: Murderpedia