Dying for a dark escape from the summer heat? Horror fans, fear not. Scary stories are the perfect way to get the chills on a blazing summer day. If you're wondering what to read during the summer months, we've got you covered. Slide your toes in the sand or simply settle into your favorite reading chair at home and pull out one of these great horror books. You're in for a scary good read.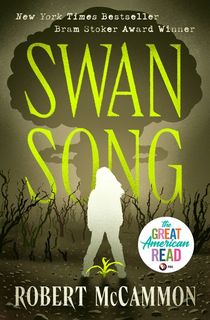 Swan Song
After America is completely annihilated by nuclear warheads, a nine-year-old Idaho girl named Swan is humanity's last hope. The young girl received prophetic visions that are the key for the survival of mankind after what many consider to be the "apocalypse." Her visions tell of truly dark and evil force that plans on wiping out any last remnants of civilization, including Swan herself. With the help of a homeless woman from Manhattan, an orphaned boy stuck in Idaho, and an unlikely companion, these characters all come together to play their own part in preserving both Swan's life, and all of humanity.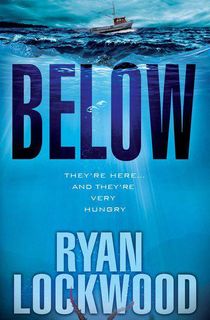 Below
When several people fall victim to an unknown force in the Pacific Ocean, professional scuba diver Will Sturman and oceanographer extraordinaire Valerie Martell are on the case. Will and Valerie suspect something far fiercer than a great white shark trolls the waters for fresh meat, and it's up to them to figure out exactly what's dragging people to their watery graves. As they investigate the matter, they soon learn that this mysterious force is ancient and massive, and it plans on migrating to shallower waters to continue feasting on human flesh. With time running out, Will and Valerie vow to stop these creatures and prevent them from spreading to other parts of the world.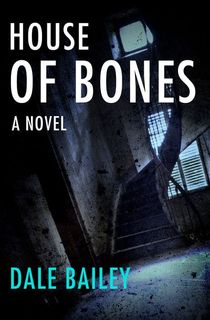 House of Bones
A housing project in Chicago falls to ruin, but its bloodstained history lives on. Known as Dreamland, one its towers gained a sinister reputation for being a home of violence, terror, and murder. In addition to these horrific acts, Dreamland's ominous tower also contained an inexplicable supernatural force that constantly plagued its residents, and was more than likely the culprit behind many of the building's "accidents." Now a billionaire named Ramsey Lomax wants to spend two weeks in the tower to see if the rumors are true. Accompanied by a writer, an ex-cop, a doctor, and a psychic, the group's stay in the building is one they won't soon forget—if they make it out alive.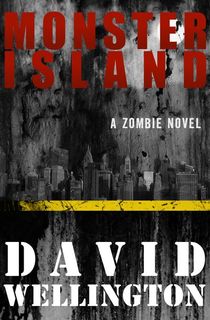 Monster Island
In this cult zombie horror novel from David Wellington, the first in the author's Monster Island trilogy, a dedicated father in New York City must fight through hordes of flesh-eaters to save his child. Dekalb's daughter is in need of medicine, and the only place he can get it is from the UN building in midtown Manhattan. A squad of teenage girl soldiers escorts Dekalb into the zombie-infested island, but not even their guns can protect them for what's to come. Meanwhile Gary, a medical student turned zombie, regains consciousness and realizes that he has the ability to think. Despite his brain being intact, Gary can't repress is hunger for human flesh, and because of this he organizes the zombies so they can obtain and serve food for him. When Dekalb and Gary encounter one another, what was supposed to be a seek and obtain mission turns into a fight for survival.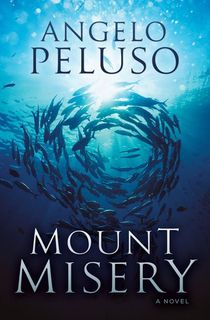 Mount Misery
Mount Misery in Long Island has a reputation for being one of the country's most haunted roads. Marine specialists Katie DiNardo and Nick Tanner are aware of the rumors, but when an unknown force begins to pick off locals one by one, they start to reconsider whether the rumors hold some truth. When the duo investigate these circumstances, they are led to believe that their culprit could be lurking in the Long Island Sound waters, and it doesn't want to be discovered. The pair decides to take a dive into these cursed waters to learn the truth behind the disappearances. But when Kate and Nick enter the depths, they unknowingly fall into a deadly trap set for them by the horror that lurks beneath the waves.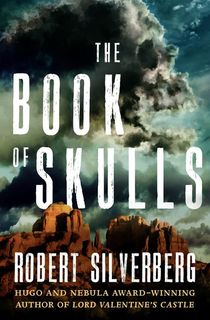 The Book of Skulls
From Hugo and Nebula Award-winning author Robert Silverberg comes a horror-infused story about immortality and brotherhood. When Eli, a brilliant college student discovers and translates a text called The Book of Skulls, he learns that the book will lead him to a monastery where he will discover the secret to immortality. He shares this information with his friends Timothy, a privileged and entitled trust-fund kid, Ned a cynical gay man and poet, and Oliver, a rural farm boy from Kansas. When they reach the alleged location, they learn that in order to obtain immortality, they must sacrifice two of their own, so that the remaining two may live forever. This begs the question: how far are these boys willing to go to escape death?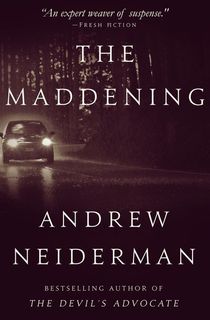 The Maddening
What was supposed to be an easy ride upstate turns into a nightmare for Stacey Oberman and her five-year-old daughter. During her trip, a mechanic tells Stacey of a shortcut to her preferred destination. Stacey follows this advice, only for her car to break down in the middle of a storm, forcing her to take shelter in a nearby farmhouse. But when she enters the building with her daughter, they unknowingly become the "playmates" of a twisted killer. Forced to endure violent and terrorizing trauma, Stacey's maternal instinct to protect her daughter might be their saving grace.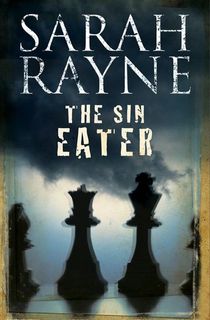 The Sin Eater
Benedict Doyle just scored his great-grandfather's London home after the property gets passed down to him. Despite the new asset, Benedict can't shake the creepy feeling he used to get in that house when he was a boy. According to a legend, the family is in possession of a cursed chess board that possesses a sinister power. When he meets with his friend Michael Flint to discuss this matter, the two begin conducting research on the Doyle family. When strange events lead back to the chess board, Benedict and Michael reconsider the veracity of the "legend"—and start to suspect they're pawns in a deadly game.
Related: 14 Underrated Paranormal Books That Will Get Under Your Skin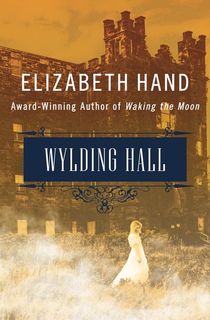 Wylding Hall
Award-winning author Elizabeth Hand merges 1970s rock n roll narrative with eerie ghost story in this chilling read. A British acid-folk band hole up in Wylding Hall to record their next album. The musicians hope their work in the creepy old manor will make their careers. Instead, it costs the group their lead singer, Julien Blake—who vanishes into the gloom of the mansion and is never heard from again.Years later, the remaining members of the band reunite, but this time with a documentarian who's trying to uncover the truth of what happened to Blake. The challenge: If everyone has a different version of the story, who's telling the truth?
Related: 9 Haunted House Books That Will Make You Think Twice About Moving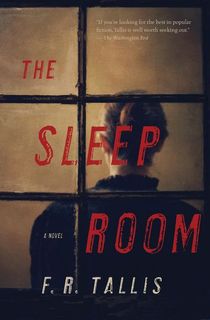 The Sleep Room
Young psychiatrist James Richardson is offered the job of a lifetime assisting Dr. Hugh Maitland, and he's thrilled. The work entails monitoring the experiments designed to cure mentally unstable patients by keeping them asleep for many months. It has the potential to launch his career. Everything is going smoothly until the dreams of the patients begin materializing in real life. Take a trip into the darkness of the human mind, and find what can happen when someone is pushed just a bit too far.
The Ocean at the End of the Lane
One of Gaiman's best novels, this quietly eerie and utterly terrifying story will appeal to fans and newbies alike. When the unnamed narrator returns to his hometown for a funeral, he suddenly begins to remember all of the strange things that he had buried away.
His former neighbor and friend, Lettie Hempstock, seems to be the key to this experiences. And those experiences allowed a strange, supernatural creature to get into the world. Can the narrator and Lettie stop the evil spirits before they destroy his family, their town, and the ocean at the end of their lane?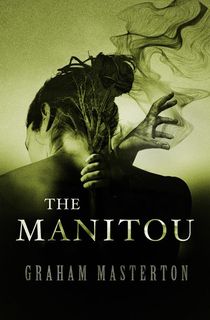 The Manitou
When young Karen Tandy discovers a mysterious lump growing underneath her skin, her family fears the worst. Then Karen's personality begins shifting. Doctors and family members decide there's just one thing to do: cut out the lump. But then, without explanation, it moves. Now, everyone who comes into contact with Karen feels exactly what kind of terror she experiences. A dark and ancient spirit has taken over Karen's body and soul—and it's out for vengeance.
Related: Straight Out of Hell: 7 Sinister Tales of Holy Horror
Apocalypse Machine
So begins the sixth mass extinction on Earth. On the first day, subglacial volcanoes erupt in Iceland, a tsunami destroys the Norwegian coastline, an ash cloud blocks out the sun across Europe, nuclear power plants experience meltdowns, millions of people die, and millions more are displaced. And this is just the beginning. Abraham Wright is a scientist at the center of it all. He's separated from his family by continents and sent to uncover what caused this series of disasters. But what he discovers is beyond what he ever imagined. This ancient horror is set to unleash on the rest of the world, and Wright must stop it.
The Winter People
In West Hall, Vermont, strange disappearances are common. Alice and her two daughters, Ruthie and Fawn, move to West Hall in an attempt to live off the grid—after all, what better place to disappear? The three think it's the perfect place for them. That is, until one morning, Ruthie wakes to find her mother missing. She sets about searching for answers and discovers the diary of the former owner of her farmhouse. It belongs to Sara Harrison Shae, who was found dead in a field nearby just weeks after her own daughter's death in 1908. Ruthie digs deeper and begins to uncover the mystery behind these strange disappearances, and the paranormal happenings surrounding them.
Night Film
Night Film is a mind-bending horror thriller that takes you deep into the mystery of filmmaker Stanislas Cordova. Investigative journalist Scott McGrath tried in vain find the reclusive Cordova, but he failed and lost his career and marriage in the process. When Cordova's daughter turns up dead in an abandoned warehouse, McGrath again sets out in search of Cordova, driven by revenge and a search for the truth. Pessl's dazzling tale delivers a dark and wild ride and a chilling reading experience.
Summer of Night
Back in 1960s Elm Haven, Illinois, five boys uncover terrifying truths about their school and town. After many strange occurrences, they begin to unravel the secrets of their principal and schoolteacher—two individuals who are involved in harboring a deep, dark evil that is likely to kill them and everyone they know. Using the perspective of the children grants us a feeling of intense unease as we watch them slowly lose faith in the people they are supposed to trust the most. This is one of four books in a series by Dan Simmons that follows the protagonists as they grow older and encounter more wrong in the world, so if you enjoy the first one then you'll be happy to know that your summer is going to be plenty busy.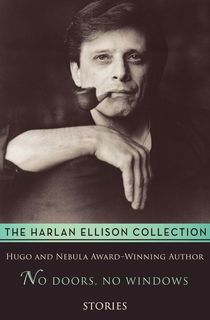 No Doors, No Windows
Harlan Ellison was a prolific author who dipped his pen into multiple genres. Although this entry isn't a novel, Ellison's short stories are horrifying in a wonderfully realistic way that moves us away from the supernatural and takes us into the chilling reality of everyday danger and suspense. The book contains 16 different stories that range in subject matter from nuclear holocaust to crazy people roaming the street. All are disturbing in their own right because they bring the dangers of the real world to the forefront. Every tale teems with Ellison's distinct style, delivering high levels of tension that keeps you reading long into the night.
The Girl Next Door
The Girl Next Door is not for the faint of heart. It's about two sisters, Meg and Susan, who are sent to their aunt Ruth's house after the siblings' parents die. Aunt Ruth's frayed mental state falls apart upon the arrival of the two girls. After Megan attacks one of the neighborhood boys for groping her, Ruth locks her in a room and tortures her. The story then becomes about David, a neighborhood boy secretly in love with Meg, who seeks to save the sisters from Ruth before they're killed. The novel hosts many violent and brutal scenes, so if you can manage all of that then this terrifying read is right up your alley.
I am Legend
Published in 1951, Richard Matheson's I Am Legend is a sci-fi horror classic and influential in the development of the zombie genre. The novel follows the last people on Earth, trapped in L.A. in the midsts of an outbreak of a disease that turns people into nocturnal zombie creatures. It's a deeply moving piece of horror fiction and a fast read for any lover of the genre.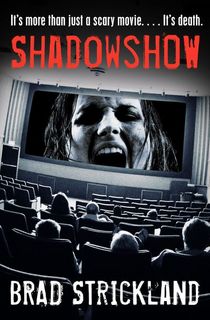 ShadowShow
We would go to a lot less horror movies if we knew that once the lights came back on we had to take the terror home with us. That's the plot of Brad Strickland's ShadowShow. Set in a small town in Georgia, the story takes place primarily in a theater that packs its seats with people who can't get enough of the violence, sex, and gore that takes place on-screen every night. Soon, however, the moviegoers realize that they're doing a lot more than just watching horror movies–they're living them. Strickland's concept is inspired and it's entertaining to witness the twisted flicks in the book come to life.
Joyland
Stephen King's novel is a perfect page-turner for those who are as afraid of rollercoasters as the supernatural. Joyland follows Devin Jones, a college student who takes an unsuspecting job at an amusement park in North Carolina where he becomes lost in the mystery of a girl's death. His curiosity quickly turns to terror when he starts looking in the most dangerous of places for the person responsible for the death. Ghosts, shootings, and haunted houses blend together beautifully in King's heart-stopping narrative, making Joyland a superb book to pack next to your sunglasses.
This post is sponsored by Open Road Media. Thank you for supporting our partners, who make it possible for The Lineup to continue publishing the true crime and creepy stories you love.