We're always on the hunt for a killer book that gives us the creeps. And if it's on sale, even better! Every month, we bring you a new selection of scary reads at a discounted price. 
Note: These deals were last updated on 12/3/19. Check back soon for more scary good book sales! 
Jackal
The chilling biography of the world's most wanted international terrorist, who sold his services to everyone from Saddam Hussein to Fidel Castro.
Snowblind
A look at the supercharged life of American drug smuggler Zachary Swan. "An extremely rare cut of dry wit, poetry, rock-hard fact and relentless insight" (Rolling Stone).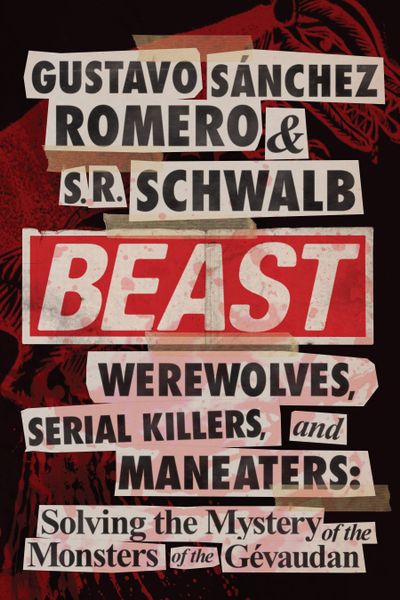 Beast
A "gripping and suspenseful account" of a baffling killing spree in eighteenth-century France and the fear surrounding the mysterious "Beast of Gevaudan" (Publishers Weekly).
The Girl on the Gallows
A gripping legal thriller by the Edgar Award–winning author who wrote the Peter Duluth Mysteries as Patrick Quentin.
Serial Killers: Murder without Mercy
Charles Manson, Aileen Wuornos, Burke & Hare, the Boston Strangler, the Zodiac Killer, and other remorseless serial murderers whose crimes made history.
Brooklyn Noir 3
The first nonfiction volume in the "superb series"—true crime stories from Bushwick to Borough Park to Brooklyn Heights (The Globe and Mail, Toronto).
The King of Sting
He started out as a crook—and ended up busting them—in this true "high-flying, adrenaline-filled story with the feel of the movie The Sting" (Booklist).
Unsolved London Murders
The real-life murder mysteries that rocked London between two world wars—from the author of Unsolved Murders of Victorian and Edwardian London.
Serial Killers: The World's Most Evil
One hundred years of the most depraved criminal minds—from H. H. Holmes and Ted Bundy to John Wayne Gacy, Ian Brady, and Myra Hindley.
Murders that Made Headlines
This fascinating chronicle of murder in the Hoosier State paints a chilling portrait of the American Midwest from the mid-19th century to the Jazz Age.
Foul Deeds & Suspicious Deaths in Guildford
The charming English town of Guildford is built upon centuries of mayhem and madness—from a Game of Thrones-style massacre to mysterious murders.
This post is sponsored by Open Road Media. Thank you for supporting our partners, who make it possible for The Lineup to continue publishing the true crime and creepy stories you love.
Published on 01 May 2019
---
---