As kids, we're told horror stories of ghosts haunting grandma's attic and of goblins lurking beneath our beds. It's only after we grow up that we realize the greatest evil has nothing to do with boogeymen or flesh-eating zombies—but the thoughts inside our heads.
Whether it's the neighbor across the street or the sister just down the hall, we can only know someone on the basis of what they present to us. But who's to say they aren't lying? The nine psychological thrillers below remind us all that even if we think we're friends, neighbors, lovers, or family, we're all still strangers to each other in the end. And the most unpredictable, vindictive monsters never hide inside the closet, but behind the eyes of those individuals we think to know.
If Only She Knew
Two victims. One survivor. Zero memory...Ever since Marla survived a fatal car crash, her life has been turned upside down—in fact, it doesn't feel like her life at all. Suffering from severe amnesia, she must take her family at their word. But why do their stories seem more like lies than shared memories? And are they even her family in the first place? If She Only Knew is a breathless, can't-turn-the-pages-fast-enough maze, as Marla assembles the vanished puzzle pieces of her life, and tries to discover if a killer truly lives right down the hall.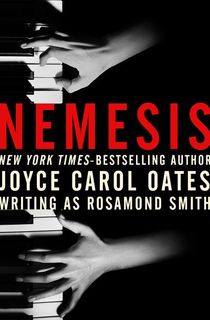 Nemesis
When young Brendan Bauer is raped by his professor-slash-genius composer, Rolf Christensen, the crime is swept under the dean's rug—until the accused is found murdered. While all eyes turn to the victim, Bauer's teacher, Maggie Blackburn, is convinced Bauer isn't responsible, and sets out to find the culprit. As Maggie's investigation uncovers dark secrets, darker histories, and the evils lurking behind Forest Park Conservatory of Music's pristine exterior, Nemesis takes on the eerie twistedness of David Lynch's creepiest films.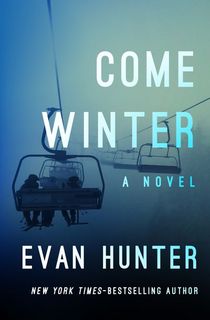 Come Winter
While most teenage friendships begin with boozy nights in a parents' basement or lazy days at the pool, Sandy, David, and Peter's began with blood—lots of it. Five years after committing a horrific crime, they've reunited at a ski resort; and what begins as a hedonistic weekend soon turns into a vindictive game of cat and mouse. A girl named Mary Margaret has found her way into their group, and her manipulations just might end Sandy, David, and Peter's friendship right where it began. Fans of The Secret History will find themselves in familiar (and uncomfortable) territory, as author Evan Hunter paints a portrait of three sociopaths not unlike Donna Tartt's group of boarding school misfits.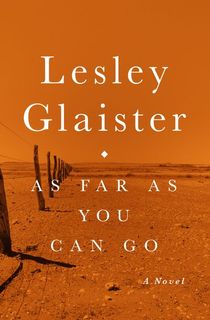 As Far as You Can Go
Cassie and her boyfriend, Graham, have just accepted jobs on a farm in western Australia, and they couldn't be more excited. But there's something unsettling about the isolation of the outback, where there's nowhere to hide and nowhere to run. Combined with their employers' odd habits, Cassie and Graham feel as though invisible eyes are forever on their backs—and that "til death do us part" may be more imminent than they ever imagined.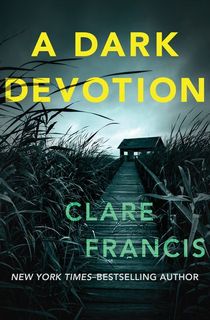 A Dark Devotion
Everyone loved Grace Dearden. Beautiful, kind, and caring, her Norfolk community is beside itself over her sudden disappearance. When her husband, Will, calls Alexandra O'Neill—a London attorney, longtime friend, and scorned childhood crush—to help crack the case, Alexandra flings herself into the investigation—hoping to do more than prove his innocence. But it soon becomes clear that the murky marsh water of Norfolk isn't the only thing concealing its secrets, as Alexandra learns that the Deardens' golden marriage is rotten from the inside out.
The Roanoke Girls
Lane comes from a line of "Roanoke girls," generations of women who either disappeared from the family's Kansas estate, or fled. When Lane discovered the reasons why, she escaped to L.A. and never looked back—until now. Her cousin, Allegra, has vanished; and while Allegra could have simply run away, Lane has a hunch: a bone-deep, stomach-twisting inkling that something far more sinister is at work. "Disturbing" is the operative descriptor for Amy Engel's gothic thriller—but just how disturbing is it? To put it simply: People have drawn comparisons to a darker Flowers in the Attic...so you get the idea.
Not a Sound
Two years ago, Nurse Amelia Winn lost everything: her marriage, her family, her job—and her hearing. Though being a single deaf woman is difficult, she manages with the help of her spunky canine sidekick. But Amelia's new life begins to crumble when she discovers a fellow nurse murdered in the woods, and the surrounding investigation becomes a bit too close for comfort. Not a Sound is a twisty thriller with high emotional stakes—and it's brand new, which means you can say, "I told you so," when it becomes the next Girl on the Train.
You
Check those privacy settings! Caroline Kepnes' chilling debut will have you thinking twice about "over sharing" on Twitter. From the minute Joe Goldberg spots Guinevere Beck at a New York bookstore, he's obsessed. Who is she? Where does she live? A simple look at her online profile reveals everything he needs to know. So begins a grand-scheme manipulation that brings Beck into his arms—and, quite possibly, to her death. More than a terrifying mash up of Gone Girl, American Psycho, and Misery, You is a cautionary tale about the dangers of our social media age. Post your picture on Facebook, and you might just find yourself on the side of a milk carton.
Night Film
The daughter of a reclusive horror film director is found dead in a warehouse, and investigative journalist Scott McGrath suspects it was foul play. As Scott and his partners dig deeper into the case, things get, well, frightening—par for the course when you're dealing with the Cordova family…whose films are too horrifying for mainstream consumption. Scott's investigations reveal long-kept secrets and dabblings in black magic, proving that the line between Cardova reality and Cardova fiction is blurred (by blood, no less). This New York Times bestseller is like a detective noir novel that has been possessed by Stephen King: addictive, haunting, and capable of some serious mind-f*ckery.
This post is sponsored by Kensington Books. Thank you for supporting our partners, who make it possible for The Lineup to continue publishing the true crime and creepy stories you love.
Featured photo: Cover of "A Dark Devotion," by Clare Francis