Humanity is fond of imagining all the ways civilization could go terribly wrong. And we have a lot of realistic options to choose from. Plagues, floods, weapons of our own design. The more advanced we get, the more terrifying options we create that make end-of-the-world destruction even more possible.
But post-apocalyptic horror books aren't so much about imagining how the end comes, but what we do to survive afterward. They're often harrowing journeys, filled with unthinkable violence. And yet, in all of these books, there's also a thread of hope that perhaps our heroes will live to fight another day. We gathered ten post-apocalyptic horror books ranging from tried-and-true classics to more modern takes that throw old tropes on their head.
The Stand
When a patient escapes from a biological testing facility, he unknowingly releases a deadly virus that kills 99% of the population. As civilization tries to reconnect and rebuild, two leaders emerge with opposing natures. Mother Abigail calls the peaceful to Boulder, Colorado, and Randall Flagg revels in chaos and violence in New Las Vegas, Nevada. The survivors have to choose between them—and the future of humanity lies in their choice.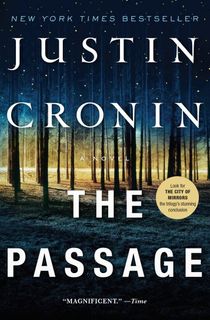 The Passage
It took thirty-two minutes for the world to end. When a security breach releases a monstrous entity, it changes the world forever. Civilization crumbles and the survivors struggle to survive, reduced to a deadly landscape of predator and prey. FBI Agent Brad Wolgast is desperate to protect six-year-old Amy Bellafonte. She was held in the same facility that unleashed chaos on the world. But this is only the beginning. Amy's journey spans across the country and decades into the future as she finally reaches the place where she can finally end what should have never started.
Zone One
A devastating plague has sorted the planet into two groups: the uninfected, or the living, and the infected, or the living dead. As the plague diminishes, the first order of business is rebuilding civilization and the first mission is resettling Manhattan. The army has effectively cleared out Zone One and now it's up to a team of volunteers to clear out the stragglers. Mark Spitz is one of these volunteers. In alternating timelines, he remembers his struggle to survive while living through three harrowing days in the city—before everything goes wrong.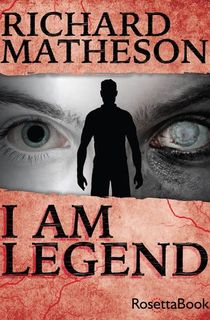 I Am Legend
At night, Robert Neville stays safe in the fortress of his home. And during the day he scavenges through the remains of the city, looking for anything and everything that can help him survive. He's the last living man, but that doesn't mean he's alone. Everyone else has turned into blood-sucking vampires and while he searches the ruins for food, he hunts the vampires that live in the shadows. How long can he survive on his own? And is there really no one else out there?
Smoketown
As the climate was changing, the city of Leiodare was overrun with a plague brought on my birds. A generation later, birds are outlawed in the now dazzling metropolis. Anna Armour is a woman with gifts. She's chosen Leiodare to wait for the woman she's lost. When she creates life out of air and desperation, no one expects—or is prepared for—what comes next.
Told through five different perspectives in a series of interlocking stories, Smoketown explores the hidden connections between magic and redemption.
The Road
In this bleak future, America is nothing but an ashy wasteland. It's cold, grey, and dark. A boy and his father wander the desolation armed with nothing but a pistol to protect them from the savage and ruthless bands that roam the empty landscape. Everything they own is in the shopping cart they push. The father wants to protect his son from the violent world and keep his innocence alive. But in the face of brutality, in a world without hope, can love override even the bleakest devastation?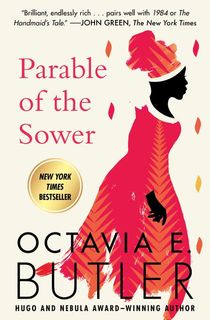 Parable of the Sower
After the world descends into anarchy, Lauren Olamina and her family live in one of the few remaining safe neighborhoods. Her father is a preacher, who tries to keep people from falling to the hopeless temptation of the chaos around them and remain faithful. But after a fire kills her family and destroys their compound, Lauren is forced into the world that she is largely unprepared for. Struggling with hyperempathy, Lauren heads north with a handful of survivors. She tries to continue her father's message of hope and salvation, but the brutality of the world will test her faith and threaten her life.
Bird Box
If you look at it, just one look, and you'll be driven to deadly violence. No one knows what it is. Or where it came from. But after five years, only a handful of scattered survivors remain. Malorie and her two young children are among them. They live in a farmhouse by the river, but Malorie knows they need to leave before it's too late. The children are four—still young but old enough for the journey. They have to row twenty miles downriver, blindfolded, with only the children's trained ears to guide them. One wrong choice means death. And something is following them.
The Fireman
No one how it started but once you're marked with the gold and black marks, you know the deadly spore has found you. Eventually, you'll burn. Harper Grayson treated hundreds of patients before her hospital burned down, only to discover the tell-tale marks on her skin. But Harper doesn't want to die before she gives birth to the baby she's carrying. Abandoned by her husband, targeted by ruthless cremation squads, she finds a man in a yellow firefighter's jacket known only as The Fireman. He too has the marks, but he's learned to control the fire within. Once without hope, Harper is now desperate to learn his secrets. Before her life—and her unborn baby—are consumed by the flames.
Who Fears Death
In the far future, one region of post-nuclear-holocaust Africa is plagued with genocide. The Nuru are determined to exterminate the Okeke. But while slaying the Okeke village, one girl manages to escape after being brutally attacked and wanders in the desert. When she gives birth, she knows her daughter is different and names her, Onyesonwu—which means "who fears death" in an ancient African language. As she grows, she's taught by a shaman and knows her destiny is to stop the genocide of her people. But to fulfill her fate, she'll have to face both the good and evil on Earth—including death.