Boston, Roanoke, Salem— some of the oldest American cities are rife with ghost stories. Among these cities, and considered to be one of the most haunted cities in America is New Orleans, Louisiana.
Founded in 1718, New Orleans has a checkered history of hauntings, ranging from friendlier spirits to tortured souls. You may be familiar with names like Laveau and Lalaurie, but how much do you really know? What about the spirits lurking beyond the French Quarter? If you've always wondered how the Big Easy's streets became famed for its phantoms, we've got a list of books to catch you up. From ghosts to vampires to the Voodoo Queen— there's something for every paranormal enthusiast.
Related: 9 Most Haunted Places in New Orleans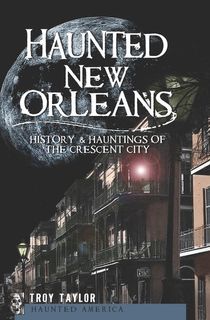 Haunted New Orleans
This book is an excellent primer for the novice New Orleans supernatural enthusiast. It delves into histories and hauntings from various times and societies in the city, venturing beyond the well-known (and well-haunted) French Quarter. While Taylor's book touches on familiar characters from New Orleans' history, such as Marie Laveau, the Voodoo Queen, it also addresses the personalities and spirits that are less notorious.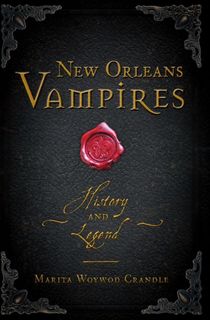 New Orleans Vampires
If you loved Interview with a Vampire or True Blood, then Crandle's book will be a great addition to your reading list. Histories and legends in this book run the gamut from the Colonial era to the Great Depression. These incidences leave the reader question what may be lingering down the Crescent City's dark alleys these days.
Related: Gods and Monsters: 10 Blood-Curdling Vampire Legends Throughout History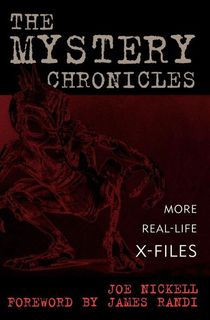 The Mystery Chronicles
For the reader that's looking for a wider read, The Mystery Chronicles offers tales from around the world. Joe Nickell has spent over three decades working to solve mysteries that have been deemed baffling. Nickell goes undercover to understand and reveal the tricks of those trying to fool others. In this volume, he travels to Louisiana's swamps to search for a famed and mythical creature. Nickell also gains an audience with a Voodoo queen (not to be confused with Marie Laveau, though she is said to still haunt her grave).
The Magic of Marie Laveau
Alvarado's book delves into the life, work, and mystery surrounding the self-proclaimed "Pope of Voodoo", Marie Laveau. Laveau was a free woman of color, an icon so popular that she has permeated today's pop culture—she's even been portrayed by Angela Basset on American Horror Story: Coven. Her fame goes well beyond this portrayal, however. Alvarado gives the reader a picture of one of the most influential women in New Orleans history, as well as a thorough guide to the Voodoo that made Laveau so famous.
Mad Madame LaLaurie: New Orleans' Most Famous Murderess Revealed
The enduring story of Madame Lalaurie's house of horrors will ensnare and shock any true crime aficionado. The secrets of the Royal Street mansion were only revealed when the home caught fire in the 1830s. Very little is truly known about what the Lalauries got up to— Delphine disappeared after refusing to answer any questions about what was found inside their attic. The home is now considered not only to be one of the French Quarter's most haunted houses, but one of the most haunted houses in the United States.
Ghost Stories of Old New Orleans
This book is ideal for the reader interested specifically in ghost sightings around New Orleans. This collection of 40 hauntings has incidents that date back to the 1800s, and are drawn from every corner of the city. DeLavigne uses account from local newspapers and resident lore to spin these tales. The specters that the tales surround are as varied as the locations, offering the reader a new horror or intrigue on every page.
Stories from the St. Louis Cemeteries of New Orleans
If you get the chance to visit New Orleans, one of the most interesting ways to pass your time is with a cemetery tour. If you're unable to make it there any time soon, however, check out this guide to the St. Louis Cemeteries of New Orleans. Like New Orleans ghosts themselves, the grave type varies, and each brings with it its own unique story.
Spirits of New Orleans: Voodoo Curses, Vampire Legends and Cities of the Dead (America's Haunted Road Trip)
A native Louisianian, Kala Ambrose is more than qualified to take you through the streets of New Orleans. This book offers a variety of ways to better understand the paranormal aspects of the city, including activities, and rituals. These will help you better understand the significance of the supernatural in New Orleans' wider culture.