In the small, tight-knit community of Wylie, Texas a brutal murder made headlines and shocked the nation. It was 1980 and a housewife named Candy Montgomery had just axed her friend Betty Gore to death, after Betty allegedly confronted her about an affair she had with her husband. The two southern ladies had met through their local church and quickly became friends, bonding over their dead-end marriages and unexciting housewife routines. However, Candy grew closer to Betty's husband, Alan, and eventually began an affair with him.
Their deal for the affair was to keep "no strings attached". It was to be an escape from the monotony of their lives and provide some adventure for Candy and Alan. But, as these things usually go Candy caught feelings for Alan, hard.
However, Betty was expecting a baby and the pressure was on for Alan to step up and mend their marriage. After attending a church-ran marriage counseling program, Betty and Alan rekindled their romance, leaving Candy on the outs. Their affair ended and Candy and Alan slowly began to move on with their respective lives.
A year later, while Alan was away on business, Candy went over to their home to pick up a change of clothes—as the Gore's daughter was having a sleepover with her daughter. Betty was found dead in her garage, with 41 axe-shaped stab wounds covering her body. Candy was the main suspect and was brought to court on charges of Betty's murder. She claimed Betty had violently confronted her about the affair, and she simply fought back in self-defense.
Candy's trial made national news and true-crime fans became obsessed over her small-town murder story. It is the focus of John Bloom and Jim Atkinson's true crime novel Evidence of Love, which was an Edgar Award Finalist. And last year Hulu adapted the story into a drama miniseries titled Candy. It stars Jessica Biel as Candy Montgomery and Melanie Lynskey as Betty Gore.
But Candy's story is far from over. In addition to the Hulu special that came out last year, HBO Max has joined in on the fun, releasing their own spin titled Love & Death. It stars Elizabeth Olsen (Candy), Jesse Plemons (Alan Gore), and Lily Rabe (Betty Gore).
The first three episodes of what will be a seven-episode series were released on April 27th, 2023. And each Thursday, a new episode will be dropped, leaving fans on the edge of their seats as Candy goes from church-going housewife to axe-wielding murderer.
Watch the trailer for Love & Death below and read Evidence of Love, for all your crazy Candy Montgomery obsessed needs.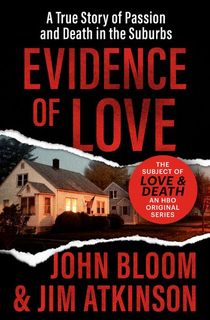 Featured Image: IMDB via HBO MAX