Believe it or not, summer is coming to an end soon for most college students. It is that time of year where dorms need to be decorated and roommates need to be picked. While living away from home is new and exciting, it can sometimes be scary to be alone.
On your journey to self-discovery in college, you are bound to run into some problems along the way. While some issues may be big and other issues small, all you can really do is hope you make it out alive. Here we have selected seven horrifying college books that will have you wondering if you should even risk enrolling in your classes this fall.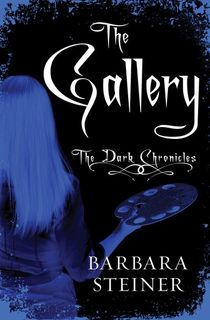 The Gallery
LaDonna Martindale is a high schooler who lands a job at a college located near her. Dreaming of becoming an artist someday, LaDonna is also hoping to discover some inspiration for her own paintings. However, she ends up discovering a lot more than she bargained for when she realizes she might be the next victim of a serial killer.
She always feels the presence of a ghost when she spends nights in the art basement, which makes her suspect that the campus is haunted... yet, somehow, she finds this strange company comforting. LaDonna even realizes that this ghost was once an amazing artist when she finds his painting on the wall. However, when murders start happening on campus, LaDonna has no idea who she can trust anymore.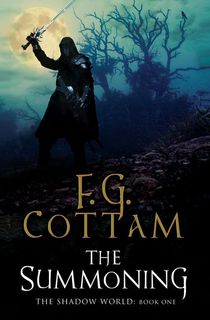 The Summoning
When Adam Parker comes across a strange metal artifact on an archeological dig, his professor recognizes it and demands that he keeps quiet about it. Nonetheless, Adam is sent into a dark shadow world by the sinister talisman. There, he must face the greatest test and the man who will stop at nothing to destroy him.
The Summoning tells the story of an archeology college student who is drawn into the horrific world of black magic to fulfill his destiny. Adam's life is going to change forever because of one discovery.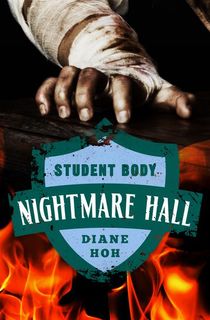 Student Body
Part of Diane Hoh's iconic Nightmare Hall series, Student Body explores how celebrating a team win goes terribly wrong for a group of students at Salem University when they decide to party on forbidden property. Their fire at the barbecue loses control in the woods due to the wind, and they do not believe their friend Hoop Sinclair made it out in time.
He goes missing... and the body found the next day is so burnt that it is unidentifiable. However, his surviving teammates know that if they tell anyone the truth about what happened, they could risk getting expelled. Their actions are now putting their own lives at risk, because they are being stalked by a chilling mummified creature seeking revenge.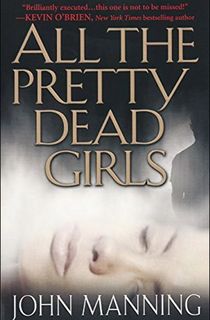 All The Pretty Dead Girls
John Manning's All the Pretty Dead Girls takes place at Wilbourne College, a private women's college in upstate New York, where a student was assaulted in her dorm room 20 years ago and the attacker never found.
It has been two decades now, and Sue Barlow arrives at this college only to feel the same type of fear. Not only are classmates disappearing, but Sue also feels like she is being watched. She discovers that she has been summoned in a twisted game that only ends with death. Will she find another way out?
Black Chalk
What's a better way to get closer to your friends than a friendly game of truth or dare? Well, these six best friends at Oxford University might have taken this game just a little too seriously. As they constantly kept raising the stakes higher, the results started getting more humiliating and more tragic.
Now, fourteen years later, there is still a final round to be played with the remaining players. What lines will they cross in this game—and just how far will they go to break their own friends?
Ninth House
Alex Stern is certainly not your typical Ivy League student. She dropped out of high school and into a series of dead-end jobs, accompanied by drug-dealing boyfriends. On top of all that, she becomes the only survivor of an unsolved multiple homicide.
At the hospital, she is offered a full ride to Yale University. She wonders why someone like her would be provided with the opportunity to go to such a prestigious school. Regardless, she accepts the offer and is told that she is in charge of monitoring Yale's secret societies when she gets there. Soon, she discovers the many horrifying secrets behind those secret societies' doors. Was this offer really all just a second chance or do they have ulterior motives?
Ghosts of Harvard
Taking place at Harvard University, Cadence Archer arrives on campus to figure out why her brother Eric took his own life the year before. Ghosts of Harvard is full of twists and turns that will make this book hard to put down.
Eric was a genius who developed paranoid schizophrenia at college. Cady is determined to find out the reasons for his death, and what his last straw was. However, as she is looking for clues, she starts to hear voices belonging to ghosts inside her own head. Why are these ghosts trying to contact her? Are they bringing her closer to her brother's secret or is she on her way to her own downfall?